Nha San Collective - Talk with Zoe Butt and Alia Swastika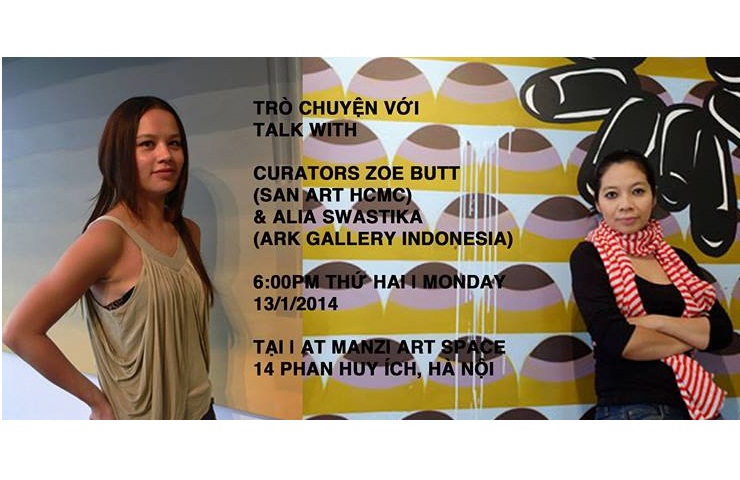 About
Please attend a talk with the 2 most active curators Zoe Butt, curator|director of San Art Ho Chi Minh and Alia Swastika, curator of ARK gallery, Yogjakarta, Indonesia with 2 special guests Bill Nguyễn, co-founder of Manzi Art Space and Nguyễn Quốc Thành, director of Nhà Sàn Collective. The talk is moderated by Nguyễn Trinh Thi.


The 2 curators will share their experiences in curating and running their art spaces in the local scenes.


The talk will happen tomorrow, Monday, 13 Jan 2014, at 6:00pm at Manzi Art Space 14 Phan Huy Ích, Ba Đình, Hà Nội.