Nha San Collective - Artist talk with Nguyen Thi Thanh Mai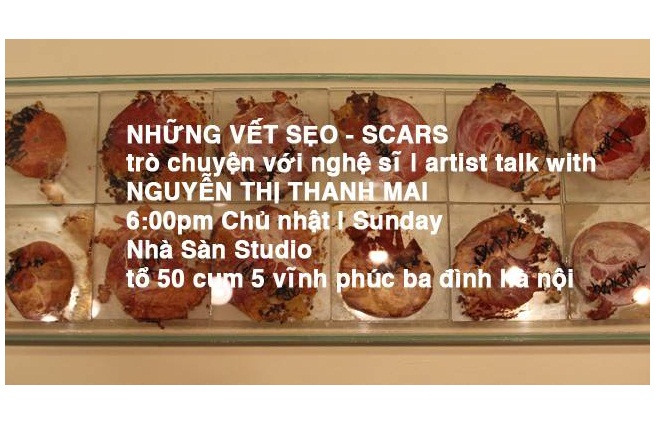 About
Nhà Sàn Studio is pleased to host a talk with Hue artist Nguyen Thi Thanh Mai. Born in 1983, Mai graduated form Hue Fine Arts University and received a masters from Mahasarakham Fine Arts University, Thailand. In 2012, she participated in the Goethe Institute sponsored exhibition "River Landscape," which made stops across South-East Asian including Indonesia, Cambodia, Philippines, and Thailand. After completing a residency at Ho Chi Minh City's San Art, she sought out other residency programs in Korea and Cambodia.


In this talk, Mai will reflect on her creative process and views on isolation, loss of perspective, selective memories engrained on her psyche, and the myriad bodily scars that make up the foundation of her work. She is especially interested in sharing about her career development from the perspective of a local Hue artist.


This talk will be part of the 15th Anniversary Nha San Studio celebration.