Nha San Collective - Artist talk: Liar Ben & The Sugarcane Lady coming to HANOI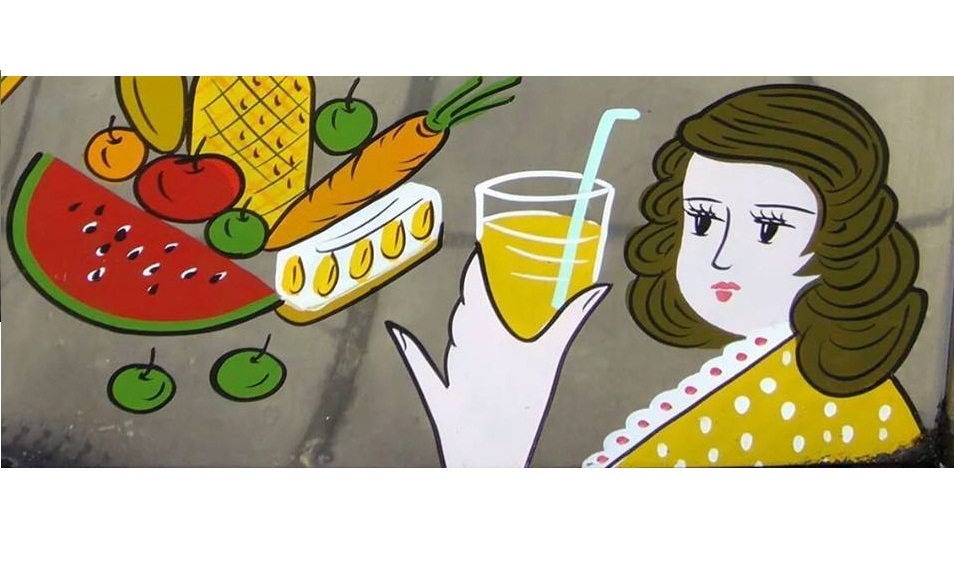 About
​Nha San Collective invites you to our event "LIAR BEN & THE SUGARCANE LADY coming to HANOI" on the first weekend of November. Considered as one of the most prominent street art figures, graffiti artist Liar Ben from Ho Chi Minh city will perform a live mural painting at Hanoi Creative City from 10 am on Monday. It forms part of his art project "The Sugarcane lady" which started in 2014. On Sunday, Liar Ben will give an artist talk at Nha San Collective to share with Hanoi's audience about his projects and his work as curator of Zero Station art space. 

"The Sugarcane Lady art project centres around Liar Ben's collection of images depicting 'sugarcane ladies' that have previously been painted on the sugarcane juice kart in Vietnam. The search was structured in the form of collecting painted images and researching past documentation. It has inspired him to develop a series of distinctive mural painting in public spaces, based on the idea of the Sugarcane lady.
In Liar Ben's point of view, this figure is also a cultural symbol where social values are manifested through a non-industrial kind of business. Such a figure of course has its own history, and more, a kind of memory and a historical part belonging to a particular community."

Liar Ben (1990) lives and works in Ho Chi Minh City. He has practiced graffiti art for over 10 years. While attending the University of Fine Arts in Silk painting department, Liar Ben begun to work at Zero Station and became a curator of this space. In the cultural year celebrating diplomatic relationship between France and Vietnam in 2013, funded by Institut Francais Liar Ben collaborated with French artist Sautel Cargo to do a project of mural painting thorough Vietnam: in Hanoi, Sapa, Hai Phong, Hue, Da Lat and Ho Chi Minh City.
In 2014, Liar Ben realized his art project "The Sugarcane lady" during an artist residency at the Koganecho Bazzar in Yokohoma, Japan. In the same year, he participated in street art project "Urban Up" in Korea. In early 2015, Liar Ben continued his project with a mural painting in the neighborhood of Nguyen Cong Tru, Ho Chi Minh city. It belonged to the program "Art walk" organized by Sao La.