Nha San Collective - Film Screening: Stateless things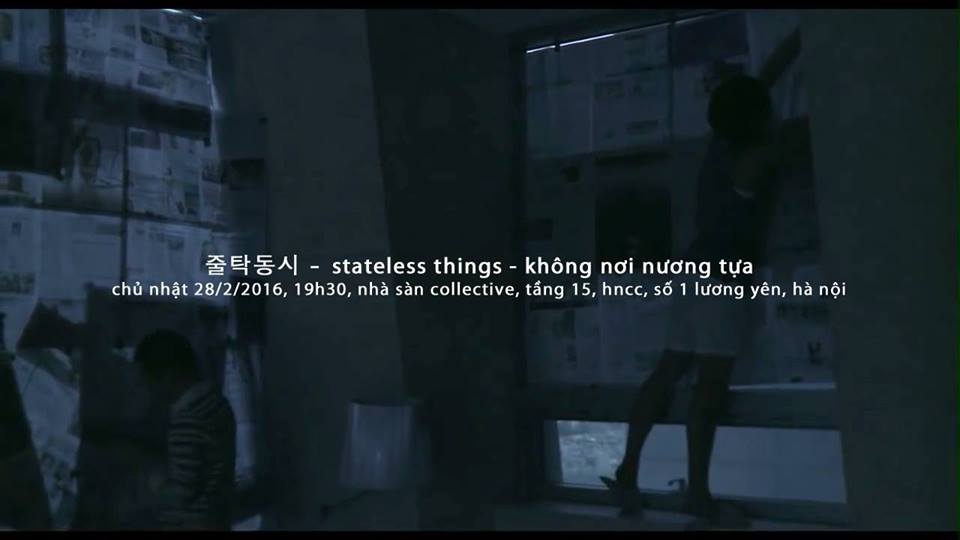 About
Queer Forever! and Nhà Sàn Collective are excited to invite you to the screening of "Stateless Things", a film by the young Korean director Kim Kyung-Mook (2011, 120 min)

at 7.30 PM, Sunday 28/2/2016
address: Nha San Collective
level 15t, Hanoi Creative City Bldg.
no 1 Luong Yen, Hanoi

Short description:
Joon (Paul Lee) takes low paid jobs for living in Seoul. He works at gas station, handlings out flyers and sticks stickers on trains. He has feelings for Soon-Hee (Kim Sae-Byeok), a young girl who also works at the same gas station. Their low status life at the margin of society is constantly under threats, and it is because of their origins. Joon is an immigrant from North Korea, while Soon-Hee is of Korean ethnicity who comes from China. Another person who lives on the margin is Hyeon (Yeom Hyun-Joon), a young baby face kept boy of a wealthy married man. Joon and Hyeon will meet soon.

Kim Kyung-Mook (born 1985) is among most original young filmmakers of Korean cinema. "Stateless Things", his 3rd featured film had its world premere in Orizzonty section (new trends in cinema) of Venice film festival in 2011, and then was screend at other festivals such as Vancouver, London, Seoul, Rotterdam and Hongkong.