Nha San Collective - Artist talk with Patricia Nguyen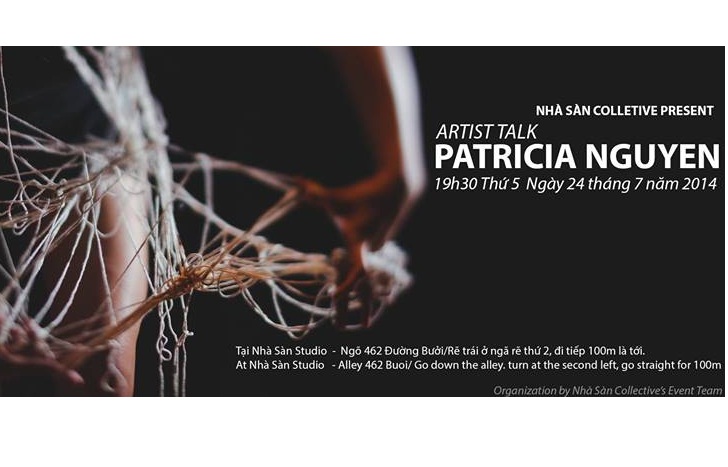 About
Artist Statement
Patricia Nguyen's work explores the precarious tension between life and death in the journey of migration, conjuring story through ritual and experimentation with natural and manufactured objects.


salt | water


Meditating on the precarity of life and death over the oceanic, salt | water weaves ritual and poetry as practices of conjuring memory. Through collection, extraction, filtering, and dispersion of salt water, I explore the tension between overwhelming abundance and scarcity. Juxtaposing the process of evaporating seawater to extract salt and cleansing rituals- my body becomes a site of where these tensions converge as the audience bears witness to divergent performances of oversaturation and extraction.


Past Performances
Titles and Brief Descriptions
• "Temporal Entanglements" is an experimental performance on memory and time. (This piece is piece is captured in photos 2-15).
• "Tro Ve | Return" (solo performance) explores storytelling and oral histories through embodied movement, voice, and water to conjure stories of remembering and places of possibilities. (This piece is captured in photos 16-23).
• "Tro Ve Nuoc: Between Home and Memory" investigates the poetics of water through the eyes of two Vietnamese American women in search of home in the diaspora. (performance collaboration) (This piece is captured in photos 26-36).