Nha San Collective - ​Morgan O'Hara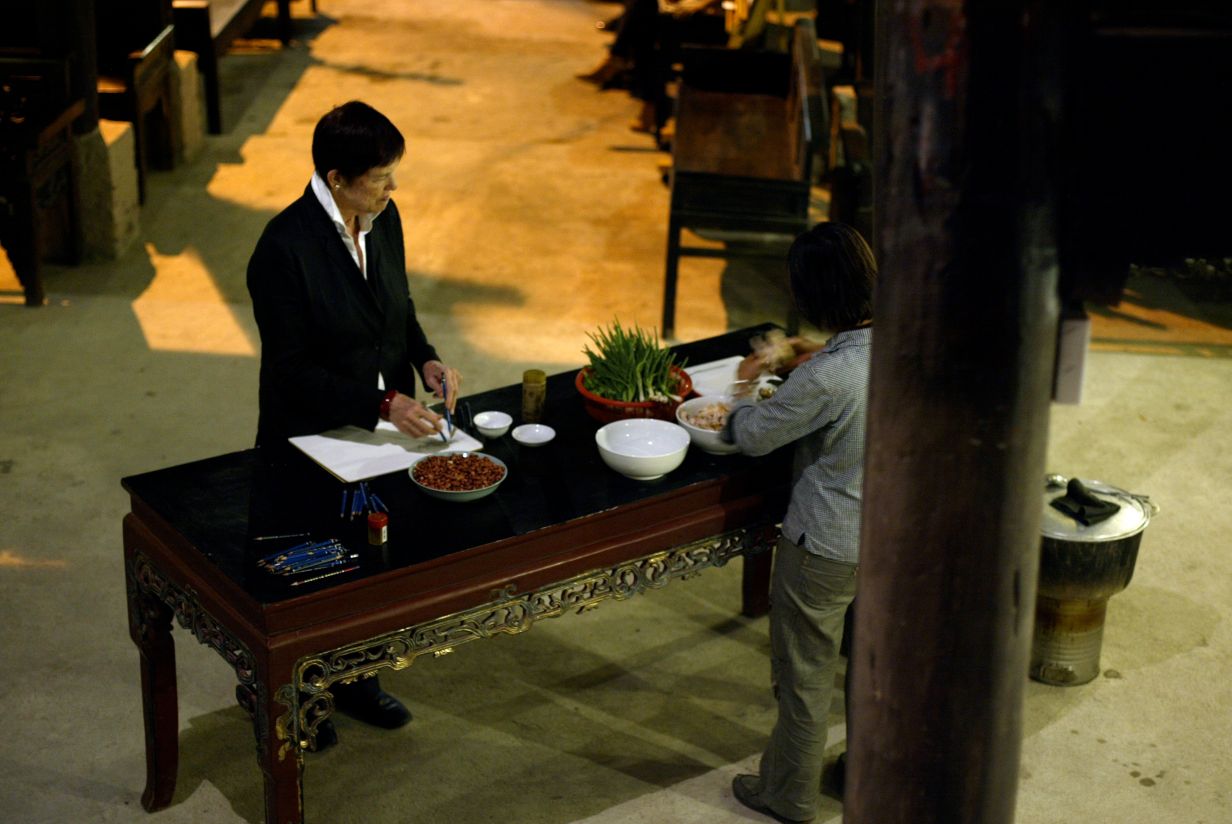 About
​Morgan O'Hara was born in Los Angeles, grew up in Japan, earned a Master's Degree in Art from California State University at Los Angeles, had her first solo exhibition in the Musée Cantonal des Beaux Arts in Lausanne, Switzerland in 1978. She began working internationally in performance art festivals in 1989, did her first site specific wall drawings at De Fabriek in Eindhoven, The Netherlands, and began the practice of the Japanese martial art, aikido, in the same year.
Teaches master classes in drawing and the psychology of creativity in art academies in the US, Europe and Asia. O'Hara has done many international residencies including two sessions at the MacDowell Colony in New Hampshire.
She is recipient of grants from the Pollock-Krasner Foundation, the Gottleib Foundation, the Leon Levy Foundation, David and Rosamond Putnam Travel Fund and the Milton and Sally Avery Foundation. Her work is in the permanent collections of many institutions, including: Arkansas Art Center, Little Rock, Arkansas; Czech National Gallery, Prague; Hammer Museum, Los Angeles, California; Hood Museum of Art - Dartmouth College, New Hampshire; Janacek Museum, Brno, Czech Republic; Macau Art Museum, Macau, China; Moravian Gallery, Brno, Czech Republic; National Gallery of Art, Washington, D.C.; Olomouc Museum of Art, Czech Republic; Stedelijk Museum, Amsterdam; Vrie Universiteit OZW, Amsterdam, The Netherlands; Wannieck Gallery, Brno, Czech Republic; Weatherspoon Gallery, Greensboro, North Carolina. Her permanent site specific wall drawings can be found in the Macau Art Museum, Macau, China; The Canadian Academy Kobe, Japan, and the Free University OZW Building, Amsterdam, The Netherlands. Lived in Italy for 21 years. O'Hara became a member of the Elizabeth Foundation in 2010. Languages: fluent English, French, Italian; passable Japanese, German.