Nha San Collective - Art talk with Tuan Mami on his research on performantive art forms in South East Asia.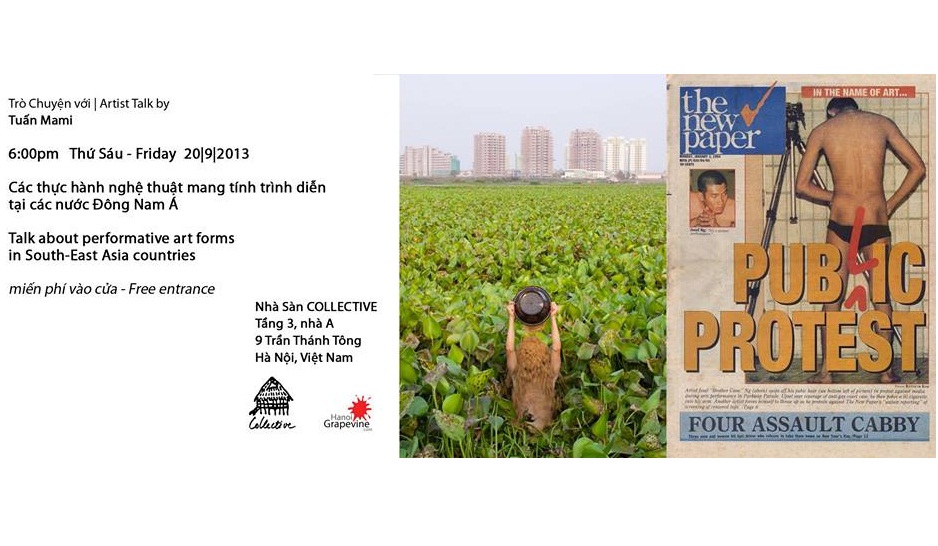 About
By studying highly influential artists in the area such as: Truong Tan, Tran Luong, Jun Nguyen - Hatshushiba, Rich Streimatter Tran, Tang Da Wu, Amanda Heng, Melati Suryodarrmo, Iwan Wijono, Manit Sriwanichpoo and Rirkrit Tiravanija - who have been playing an important role in the development of contemporary art in South East Asia, Tuan Mami's speech will analyze the formation, the development as well as the link between Vietnamese contemporary art and other countries in the area by giving a look at performantive art forms. By doing so, the speech will focus on highlighting the role and the meaning of contemporary art in Vietnam's context.

Moreover, Tuan Mami will also share and be willing to have open debate about other performance art and contemporary art issues like: the lack of society recognition, artists' difficulties and advantages, social and cultural relations in order to have an open, active and incisive art environment in the context of globalization nowadays.