Nha San Collective - Artist talk and performance by Carlos Llavata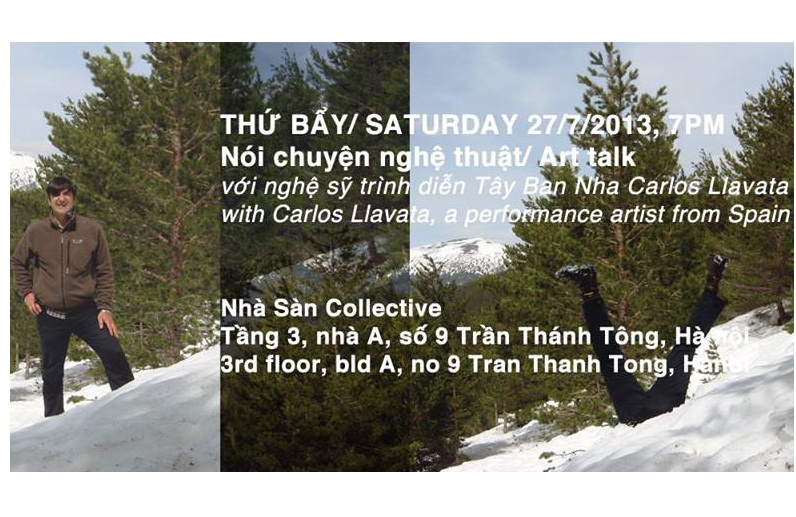 About
Nha San Collective is inviting you to an art talk and performance by Carlos Llavata. At 7PM, SATURDAY, 27/7/2013.


Carlos Llavata Gascon is a visual and performance independent artist working in Madrid (Spain), Kuala Lumpur (Malaysia). The artist wants normality in art, as he describes himself a normal performance artist.


A graduate of Fine Arts University in Valencia, Spain and later, The Gerrit Rietveld Academie of Amsterdam, Carlos LLavata took part in around 90 collectives events, mostly performances, and had 6 solo shows. He has been working with galleries around the world in various projects, such as Mirta Demare (ARCO 2010, Rotterdam); Art Amsterdam 2011 (Artkitchen Gallery), "Splattered" Golden Threat Gallery (Belfast); Sign Gallery (Groningen); Zé dos Bois (Lisbon); La Pieza, Pensart (Madrid); Artpotheek (Brussels); Lost Generation Space (Kuala Lumpur). Since 2006 he has been a regular guest teacher at Multimedia University CyberJaya in Kuala Lumpur, Malaysia.


The artist's website: http://www.carlosllavata.org/