Nha San Collective - Talk: Art photography in the evolution of contemporary art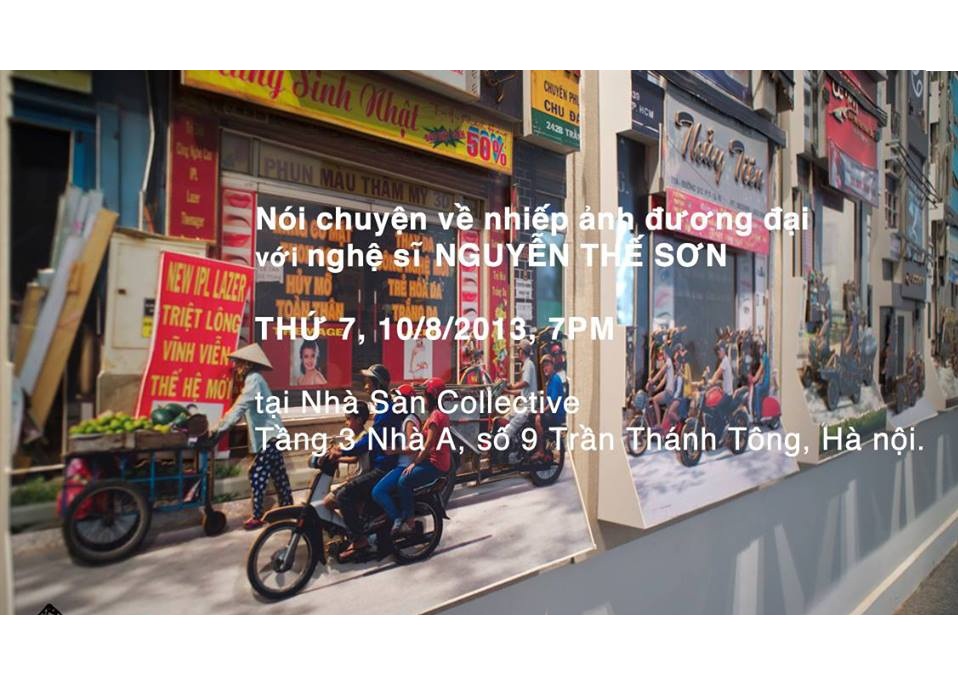 About
Nhasan Collective invites you to attend the talk "Art photography in the evolution of contemporary art" by visual artist Nguyen The Son 7th at 7:00 pm, August 3, 2013.

Nguyen The Son will brief on how the notion and practice of one of important photographers, and will talk about the experience of using the means of photography during his artistic practice nearly 10 years Today, especially 3 new photography project is completed, will be released on September, 10 and 11 this year.


Artist Nguyen The Son graduated from Hanoi Fine Arts in 2002, and began teaching at the school immediately after graduation.
From 2008 to 2012, he participated in a master's course at the Central Academy of Fine Arts (CAFA), Beijing, China and graduated in fine art photography.
After returning home, he continued to teach at the Hanoi Fine Arts University until now.


Website of the artist:
http://nguyentheson.com/