Nha San Collective - Whisper of Memory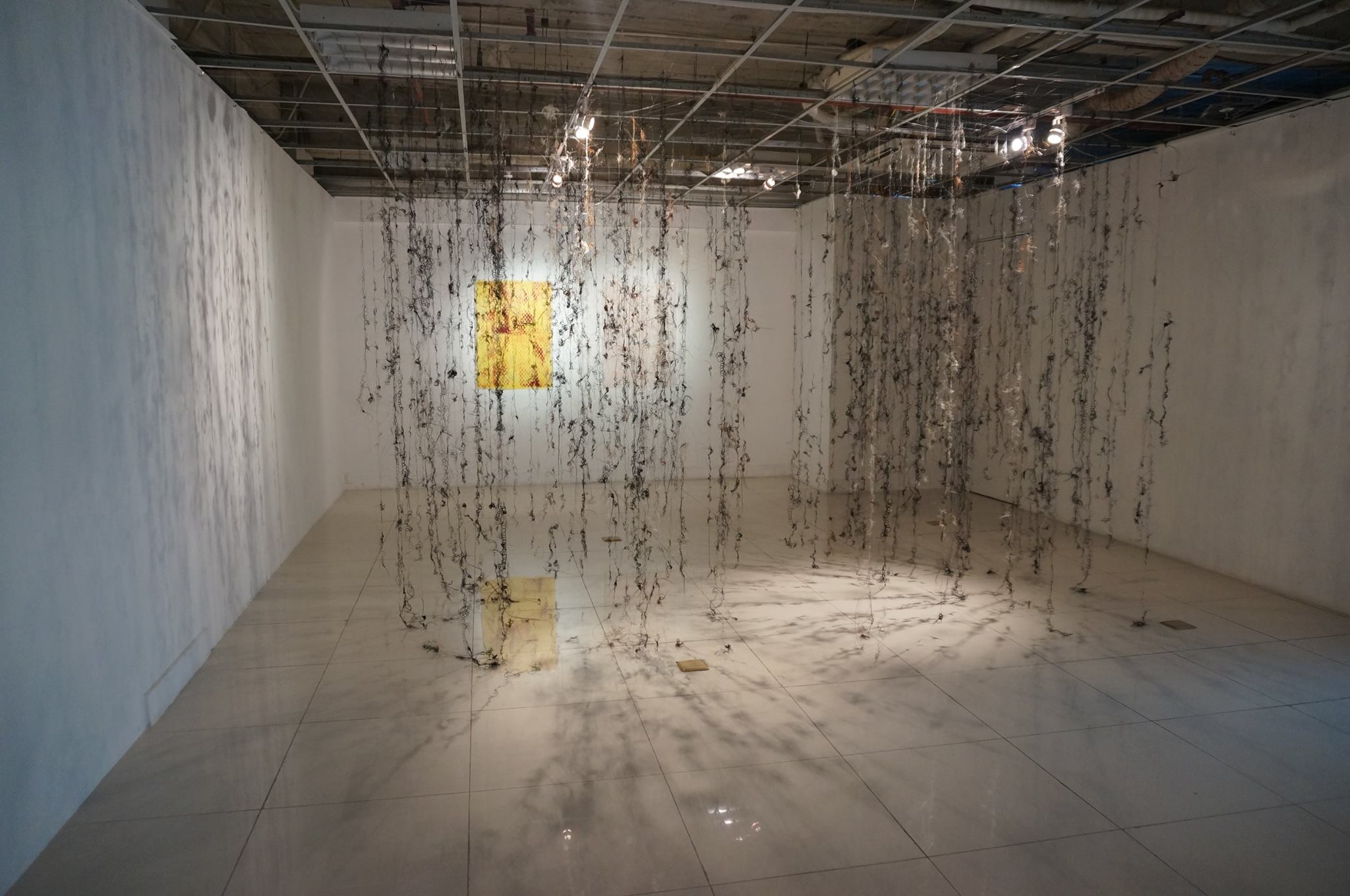 Nuchal Translucency, 2013, installation, knitted horsehair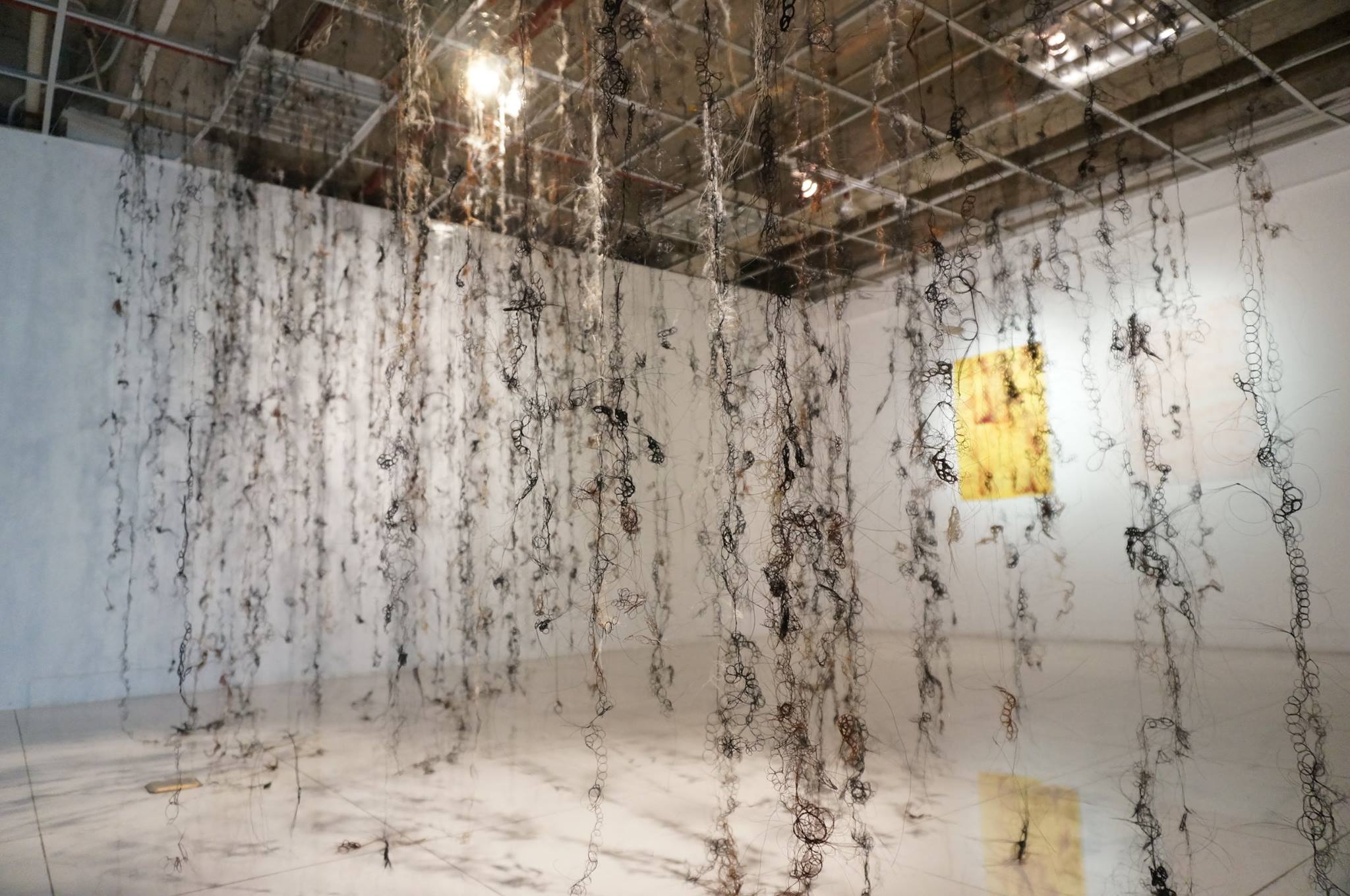 Nuchal Translucency, 2013, installation, knitted horsehair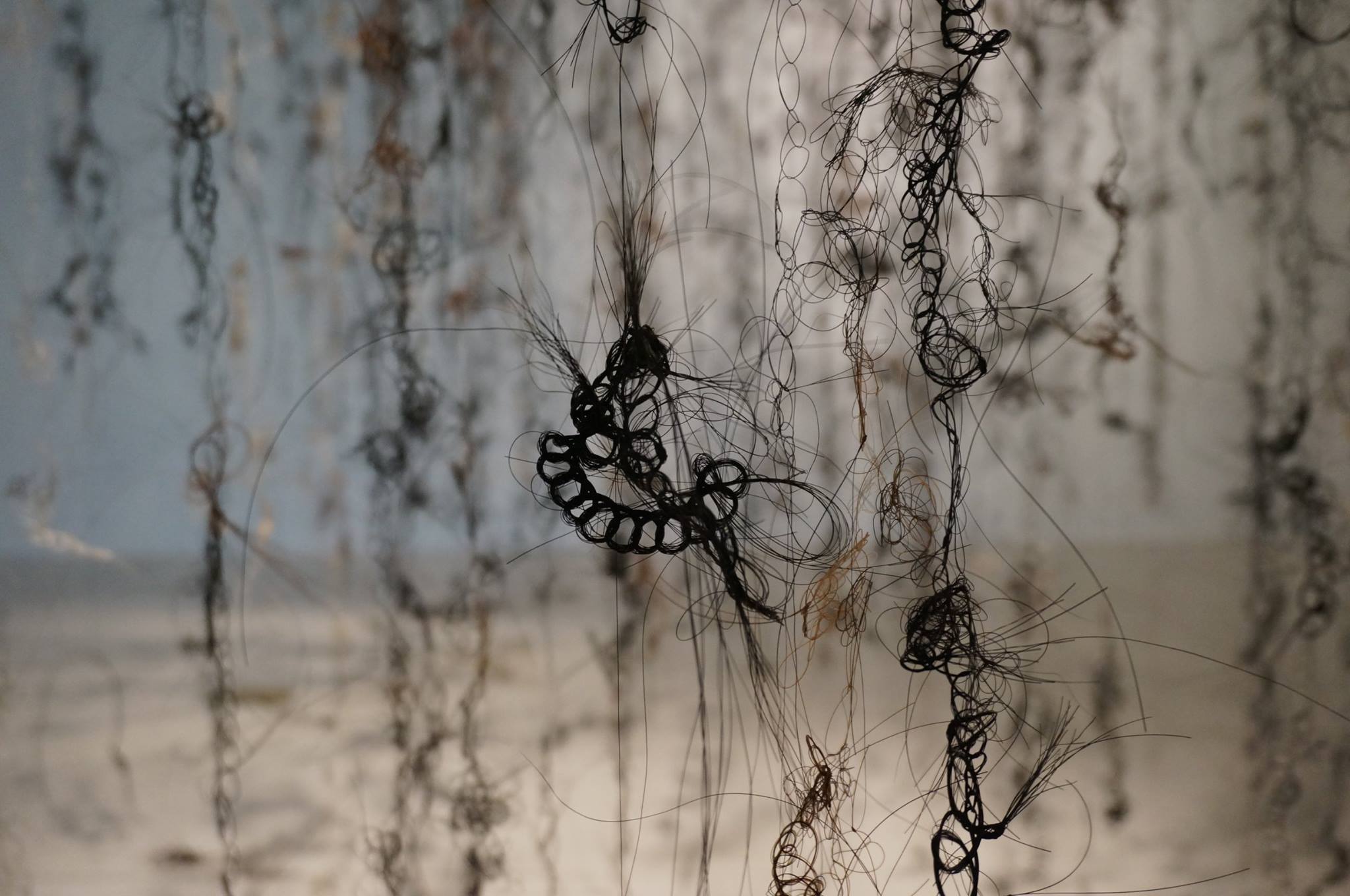 Nuchal Translucency, 2013, installation, knitted horsehair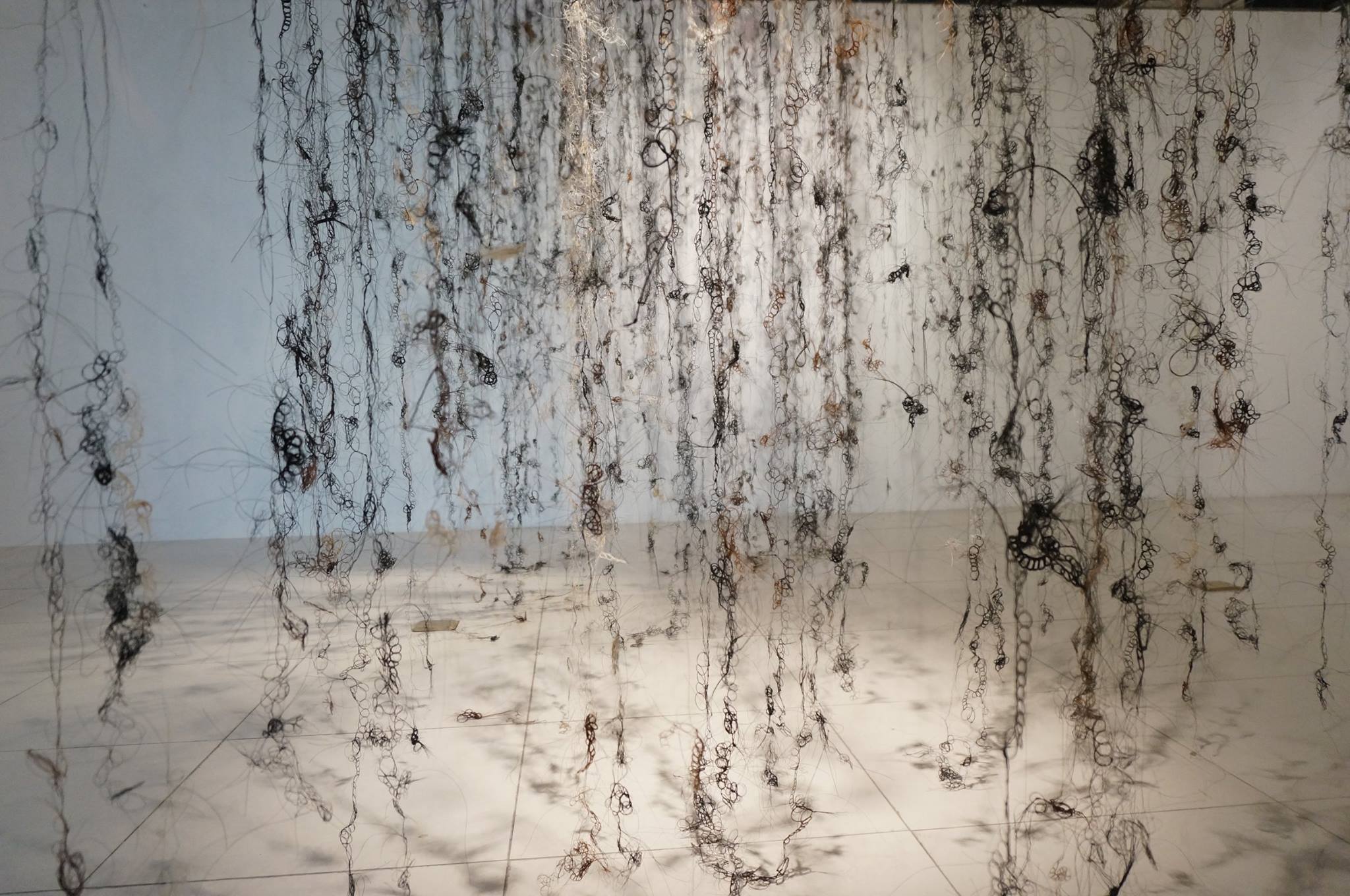 Nuchal Translucency, 2013, installation, knitted horsehair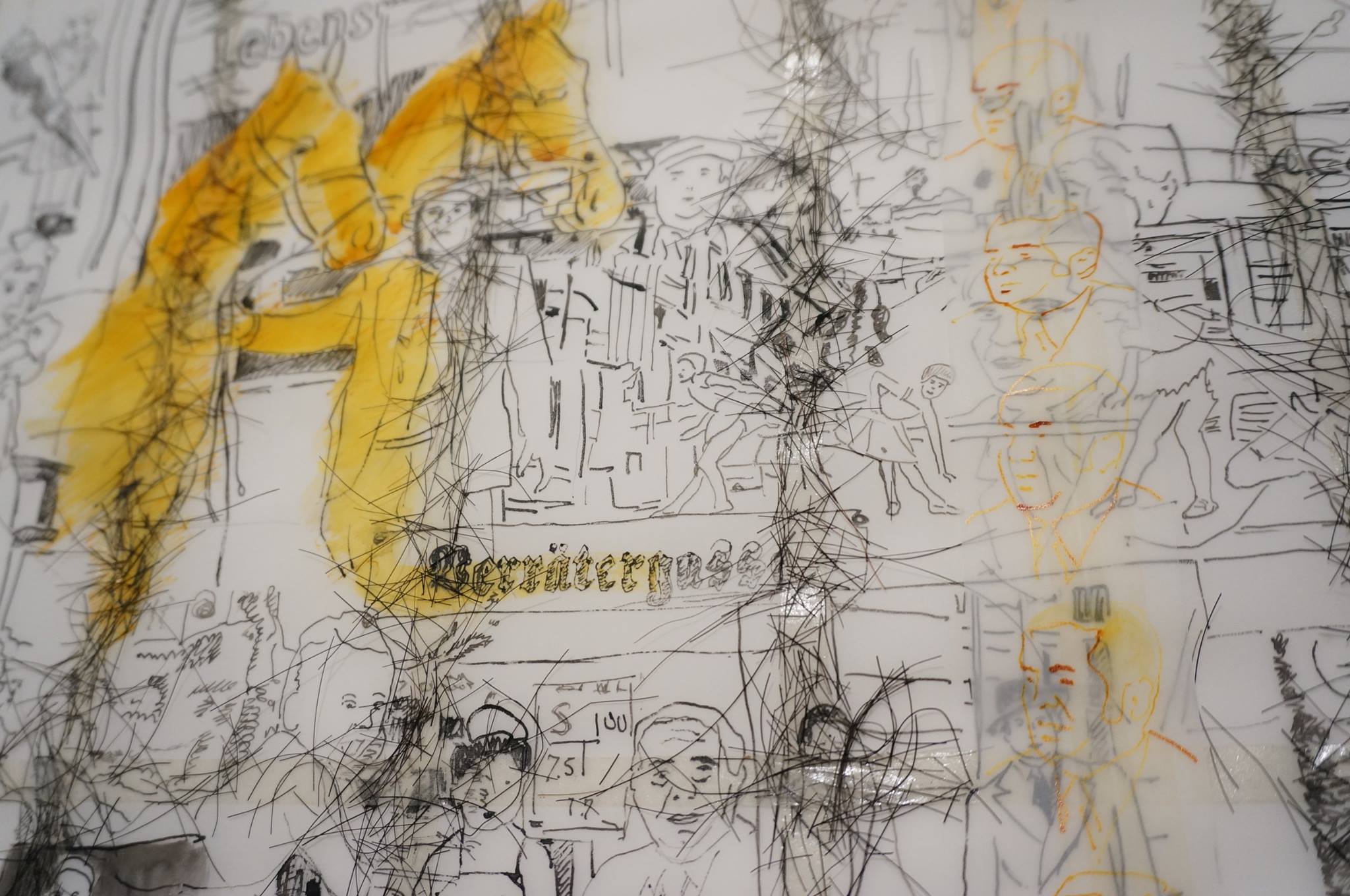 Retrospectacle, 2014-2015, serie of 5 drawings, marker on parchment paper (oil, horsehair), variable dimensions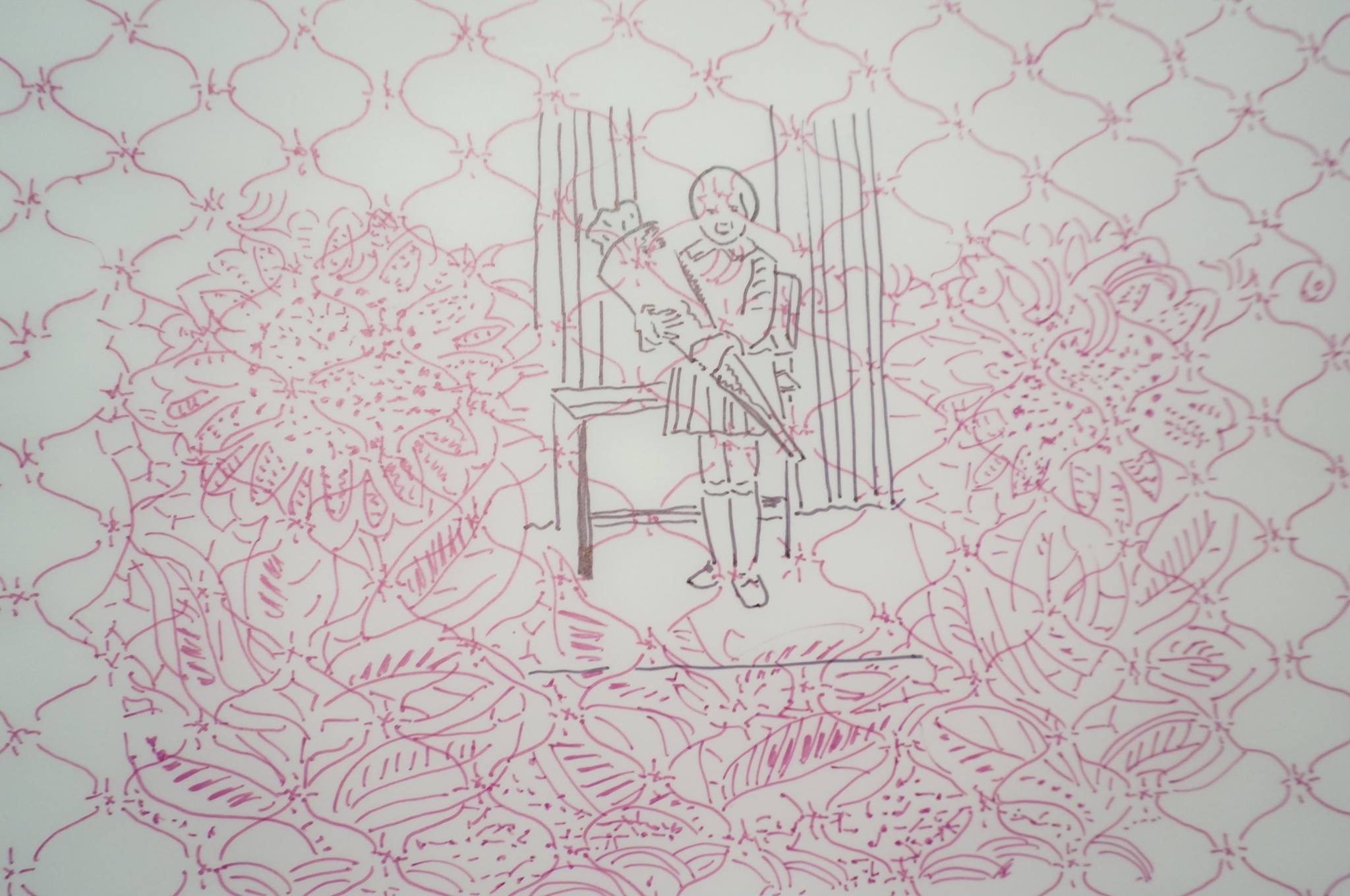 Retrospectacle, 2014-2015, serie of 5 drawings, marker on parchment paper (oil, horsehair), variable dimensions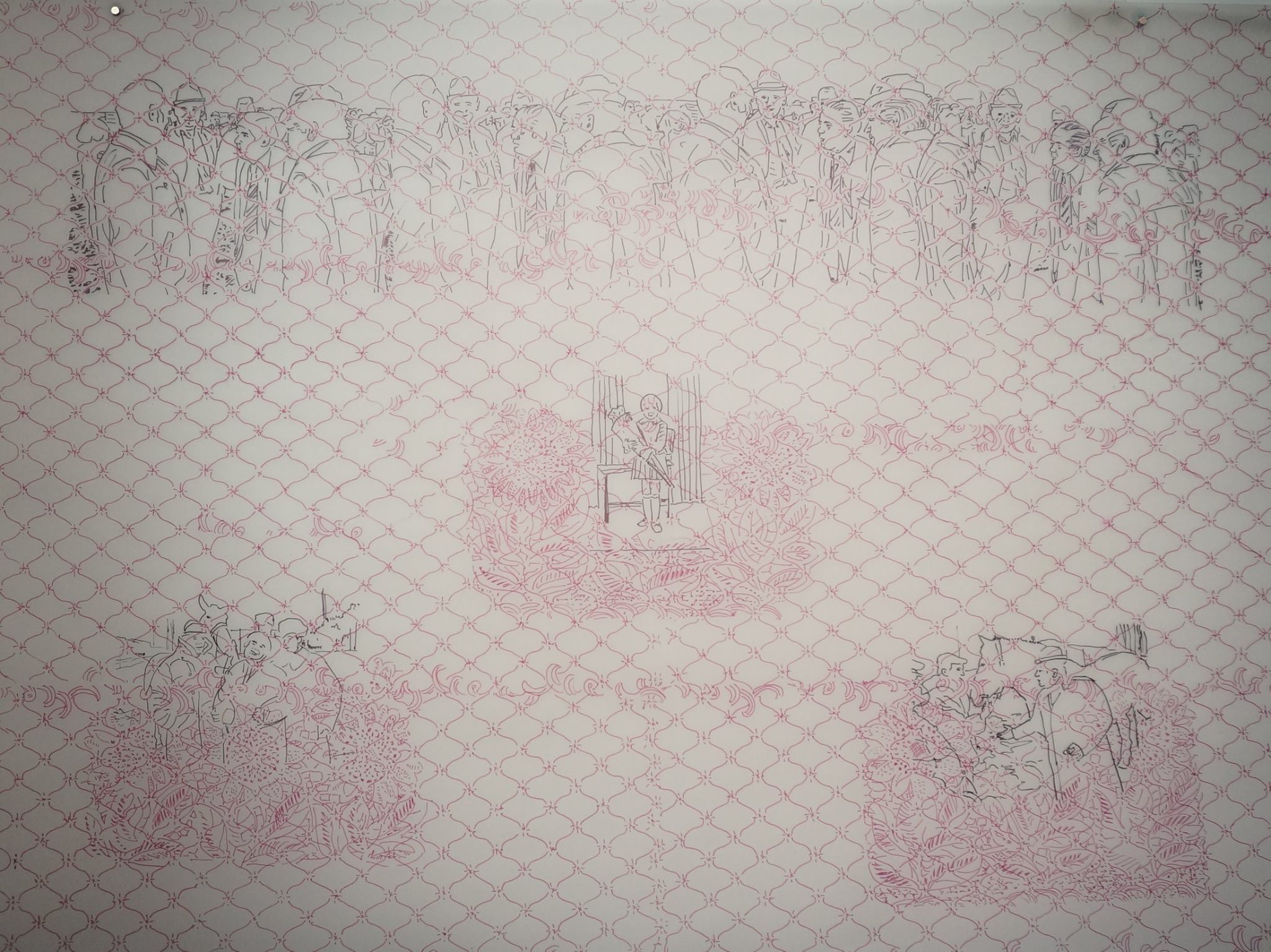 Retrospectacle, 2014-2015, serie of 5 drawings, marker on parchment paper (oil, horsehair), variable dimensions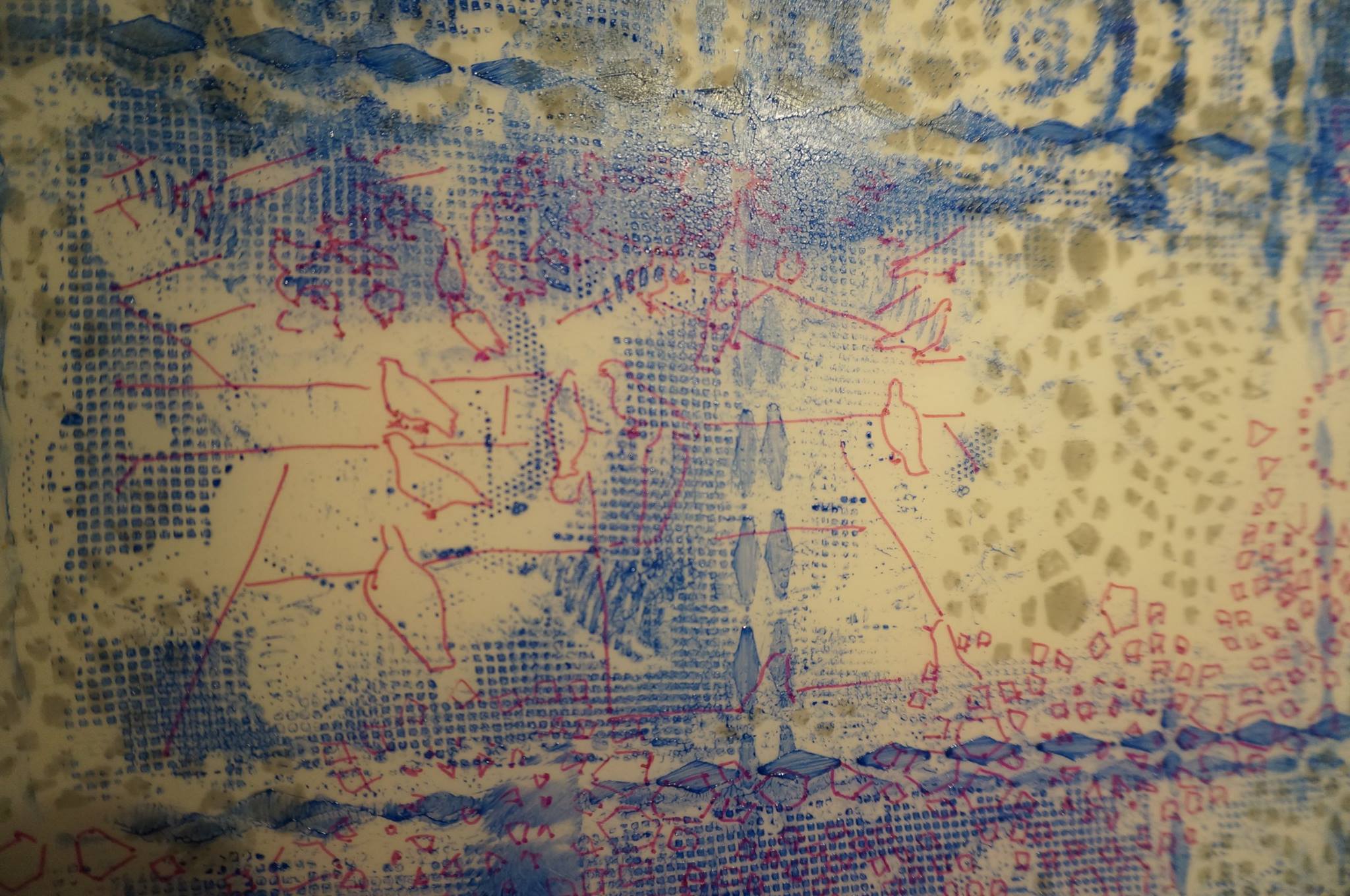 Retrospectacle, 2014-2015, serie of 5 drawings, marker on parchment paper (oil, horsehair), variable dimensions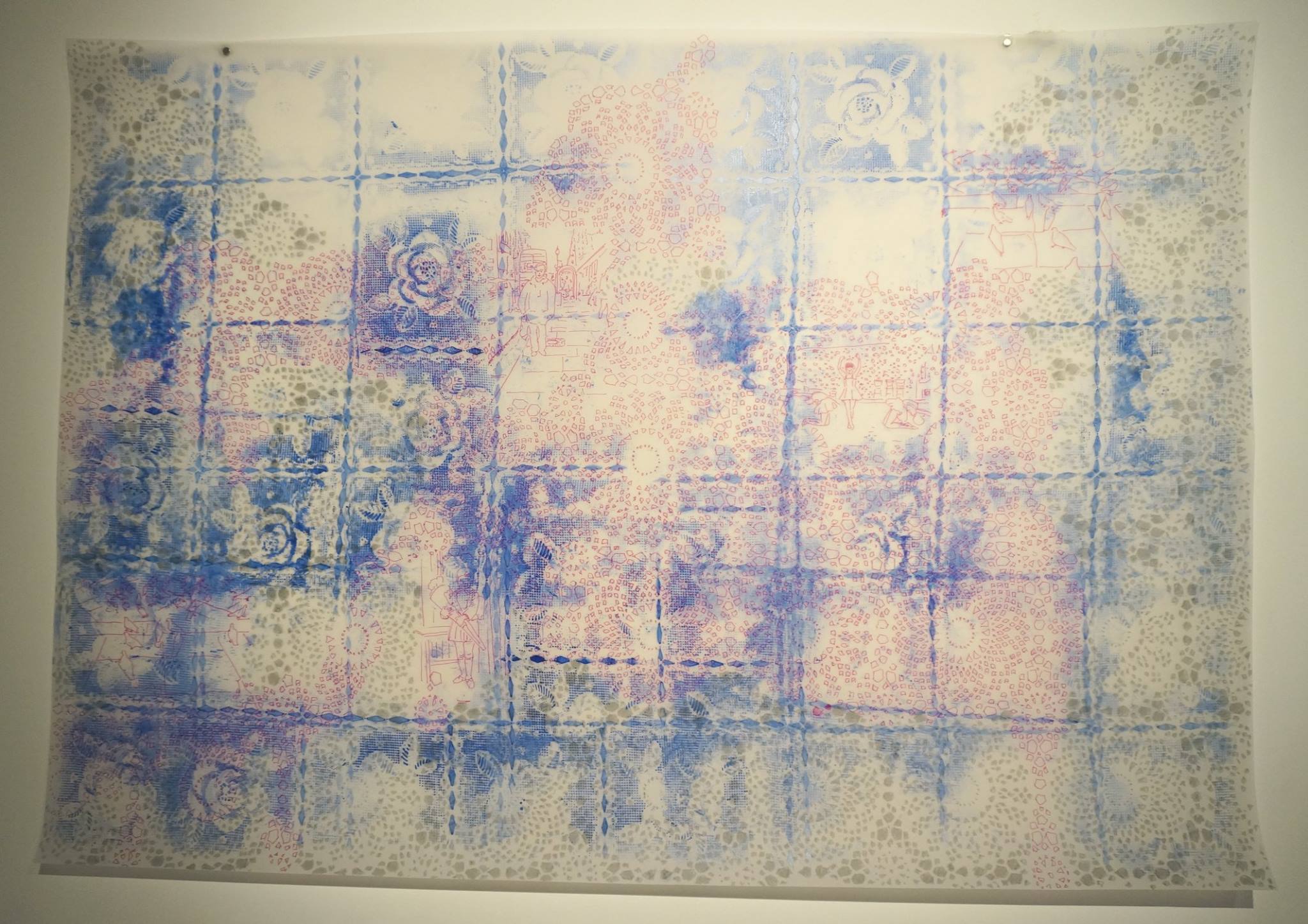 Retrospectacle, 2014-2015, serie of 5 drawings, marker on parchment paper (oil, horsehair), variable dimensions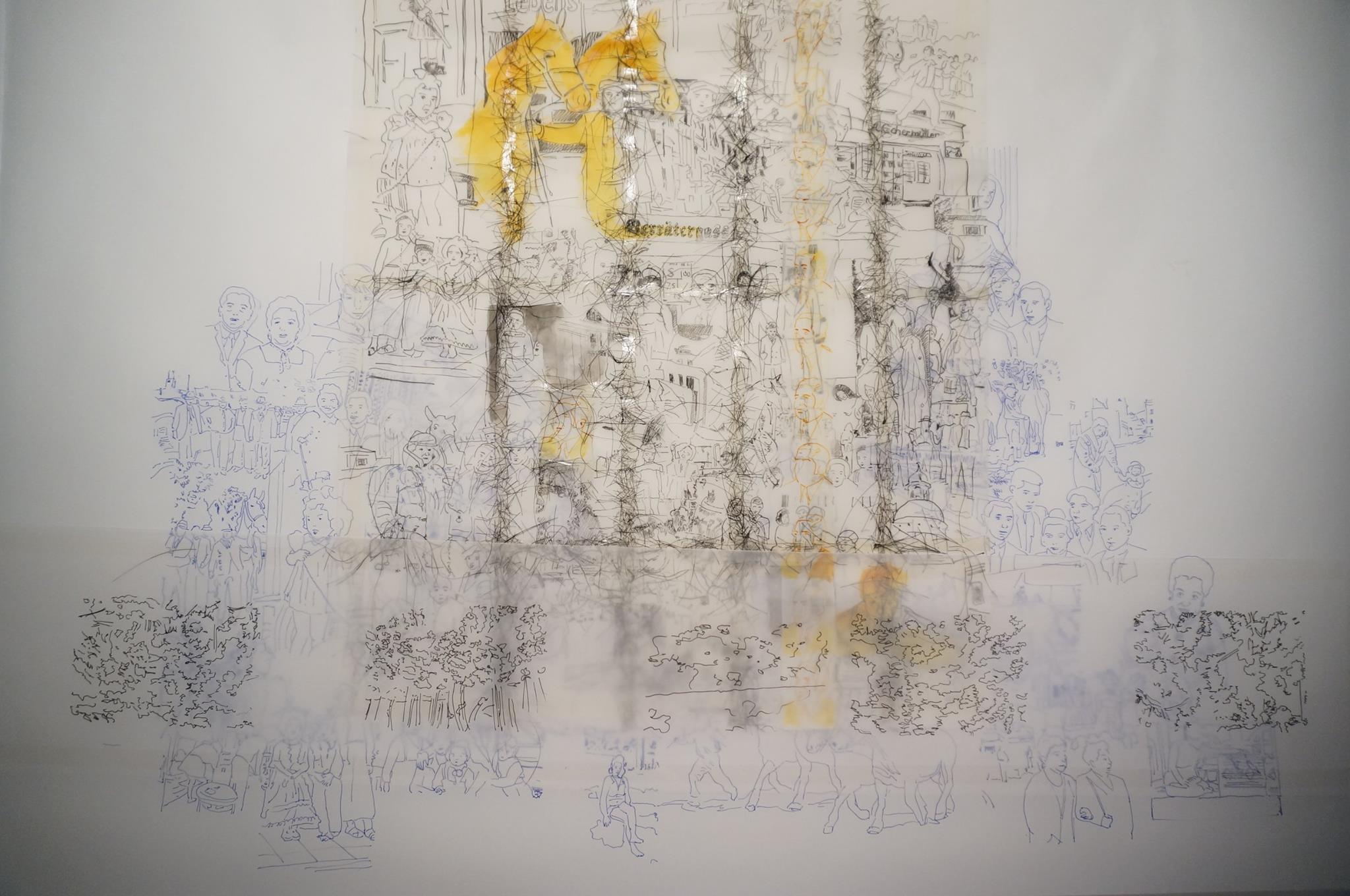 Retrospectacle, 2014-2015, serie of 5 drawings, marker on parchment paper (oil, horsehair), variable dimensions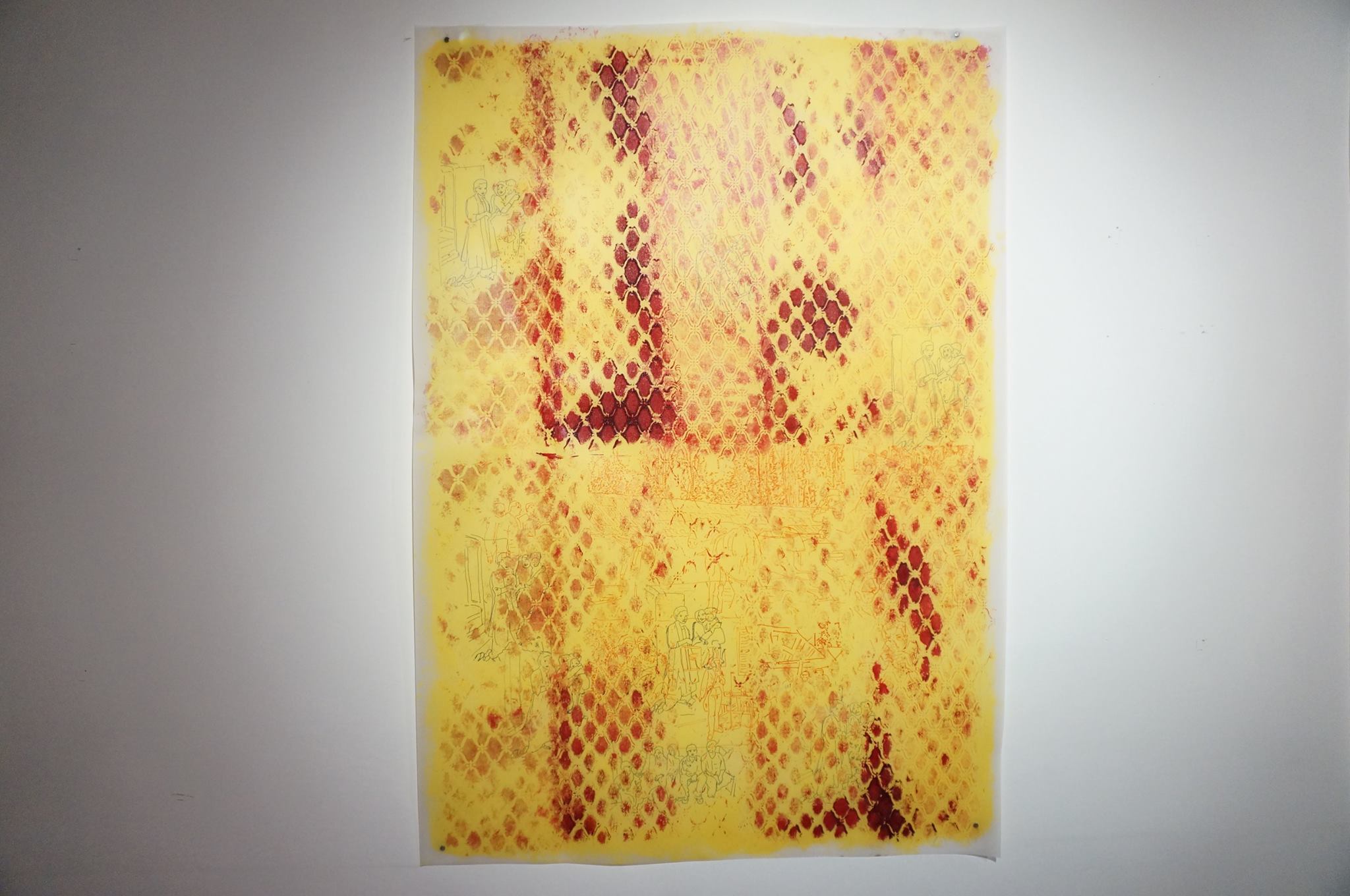 Retrospectacle, 2014-2015, serie of 5 drawings, marker on parchment paper (oil, horsehair), variable dimensions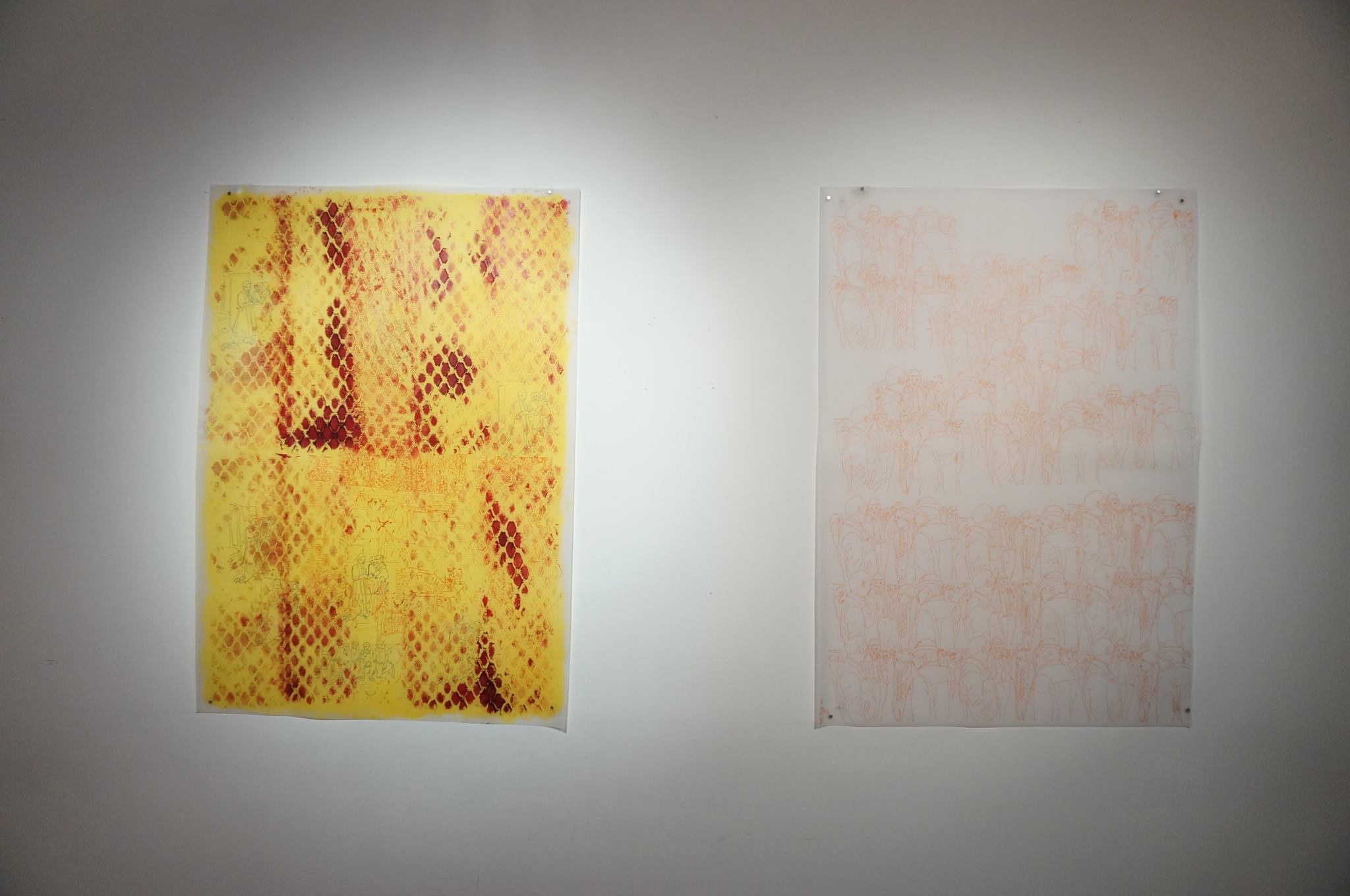 Retrospectacle, 2014-2015, serie of 5 drawings, marker on parchment paper (oil, horsehair), variable dimensions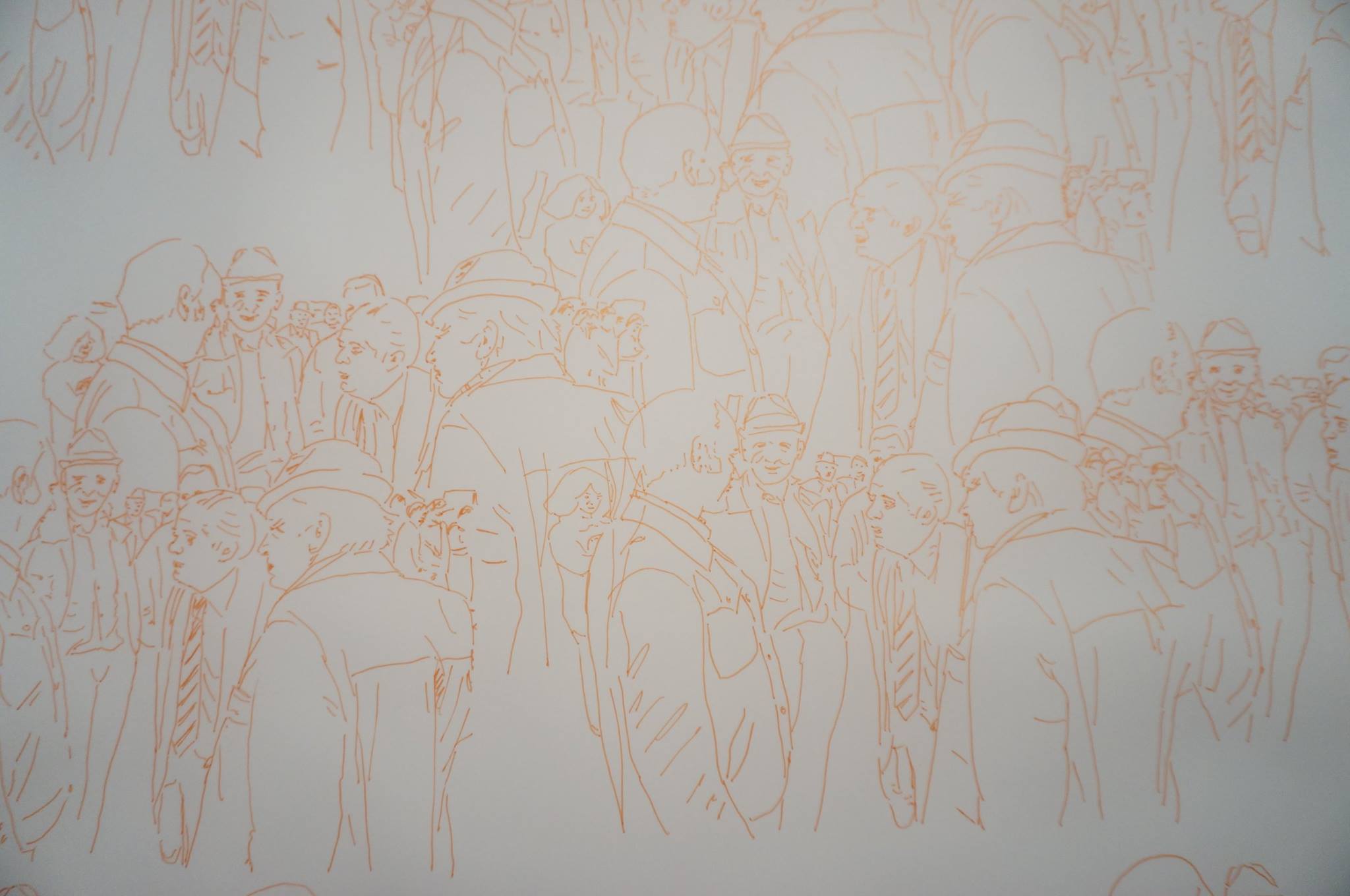 Retrospectacle, 2014-2015, serie of 5 drawings, marker on parchment paper (oil, horsehair), variable dimensions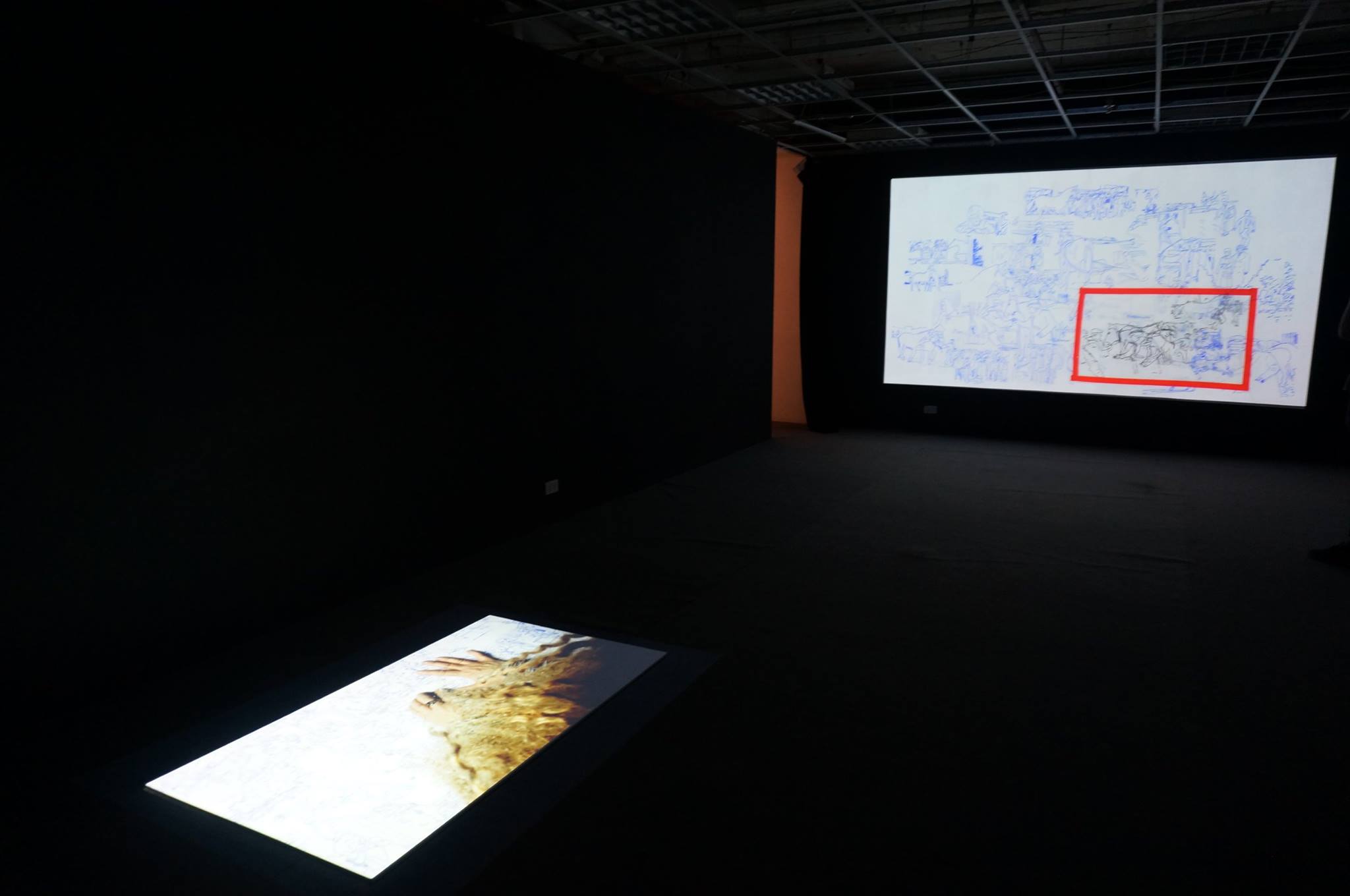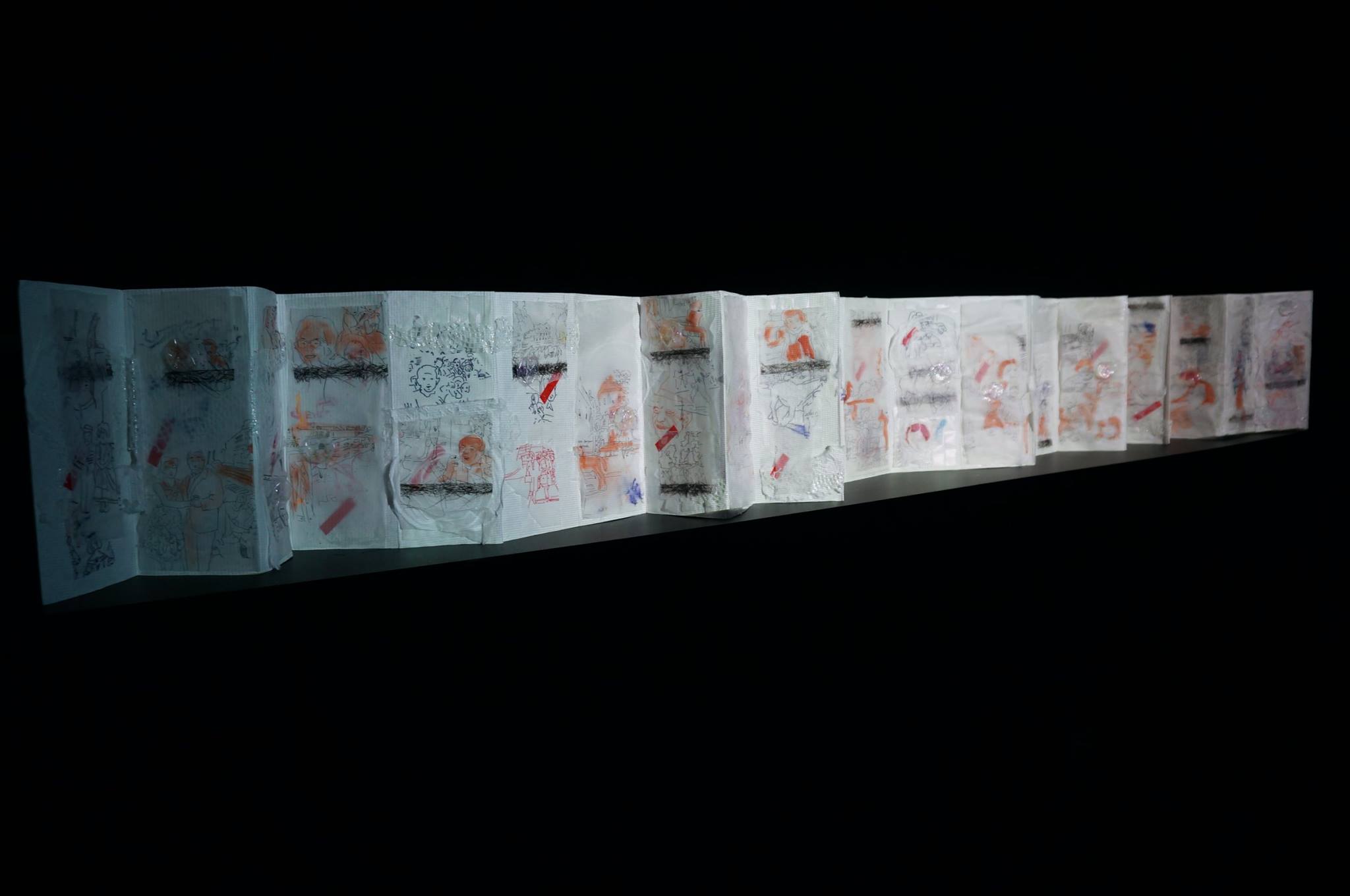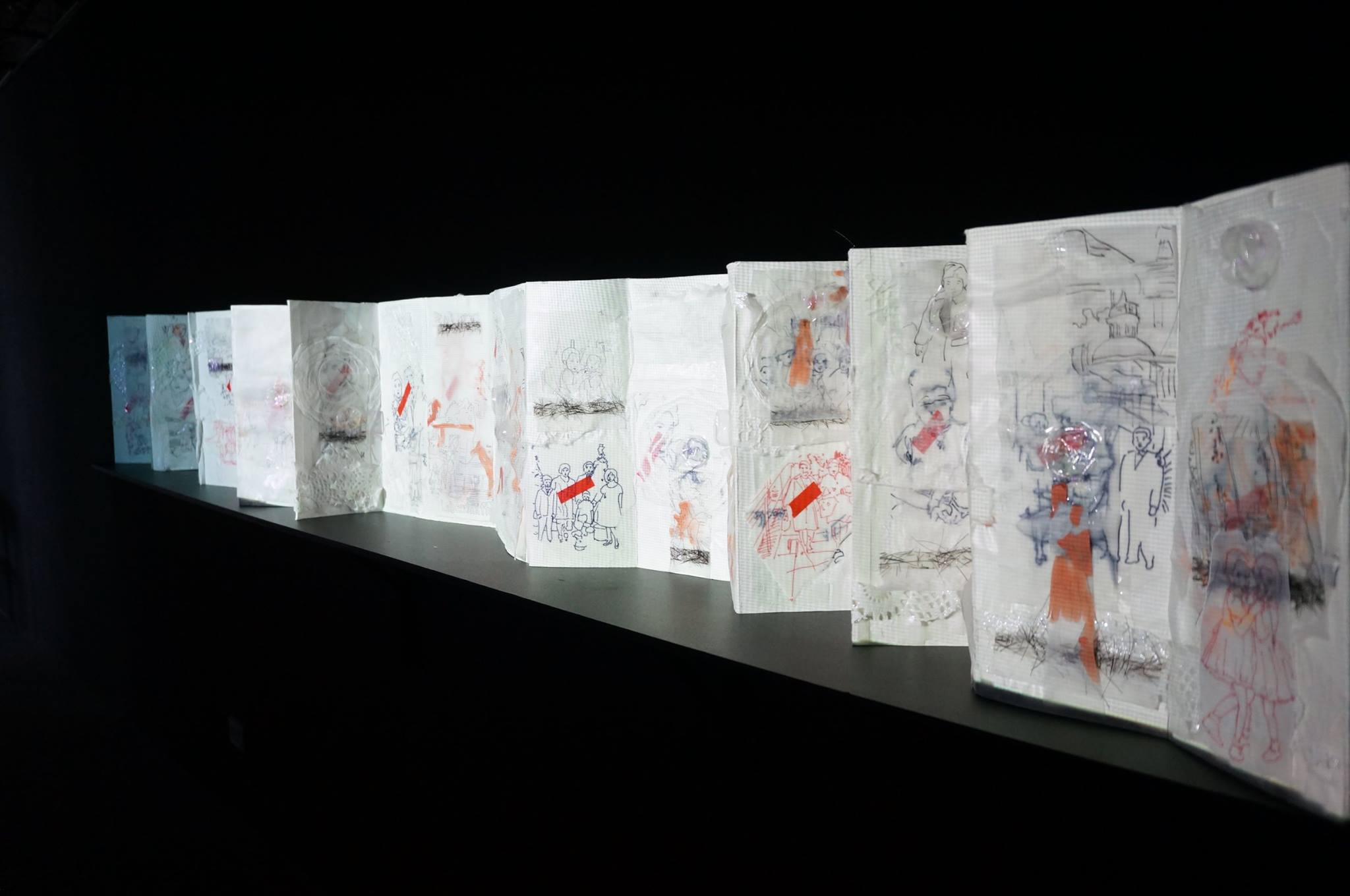 Whisper of memory, 2016, videoinstallation, artist book, 2mins5s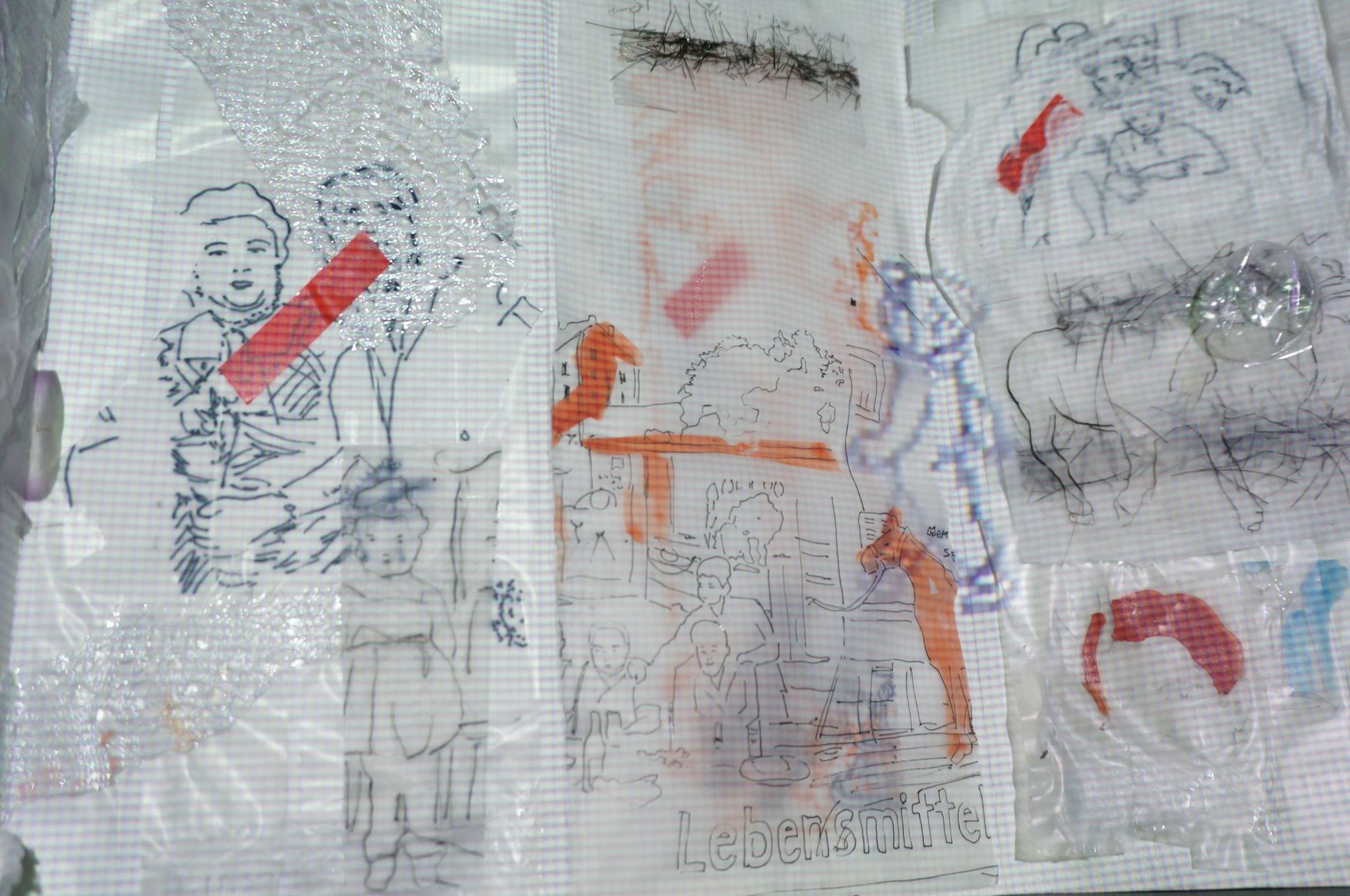 Whisper of memory, 2016, videoinstallation, artist book, 2mins5s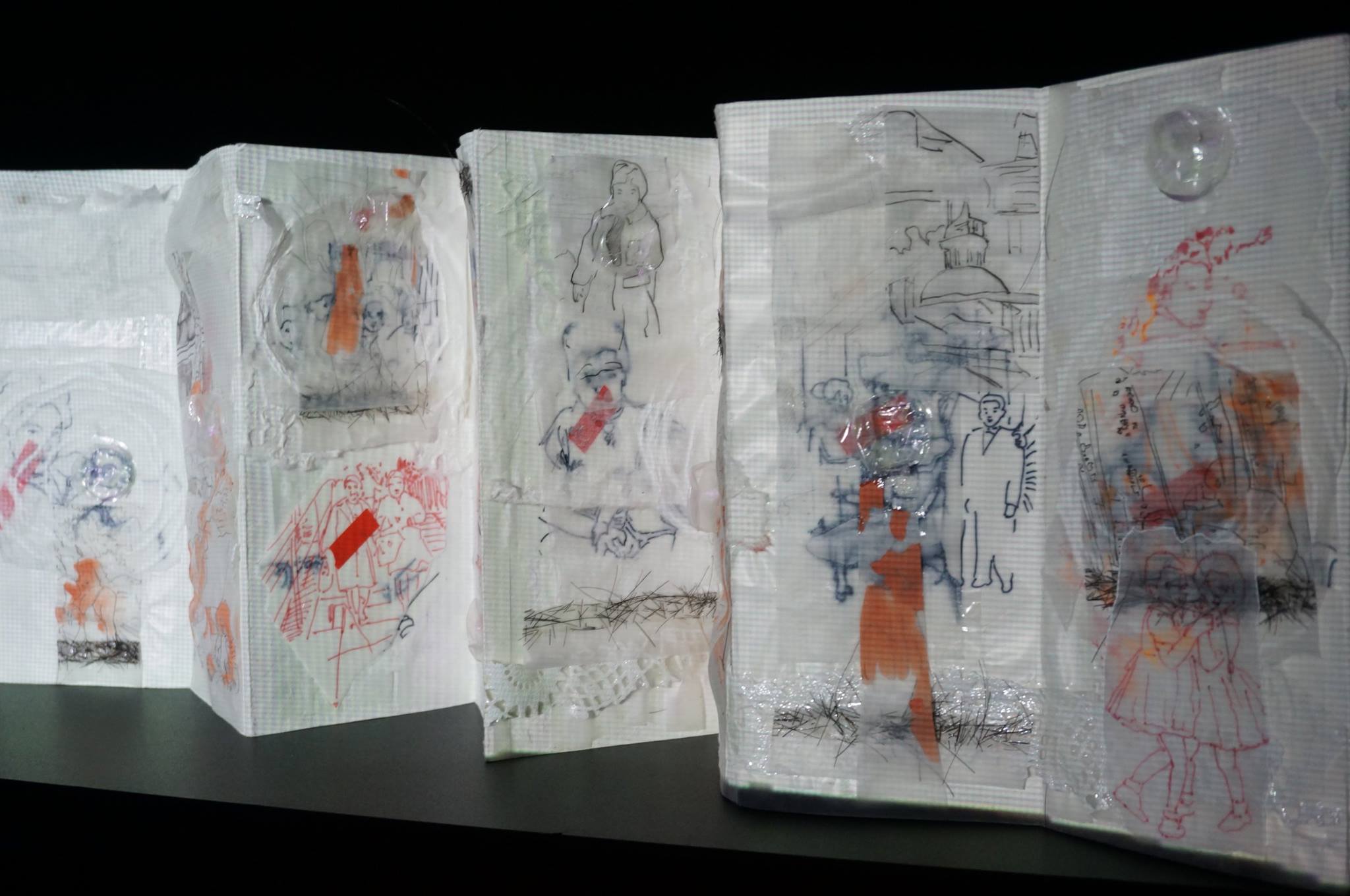 Whisper of memory, 2016, videoinstallation, artist book, 2mins5s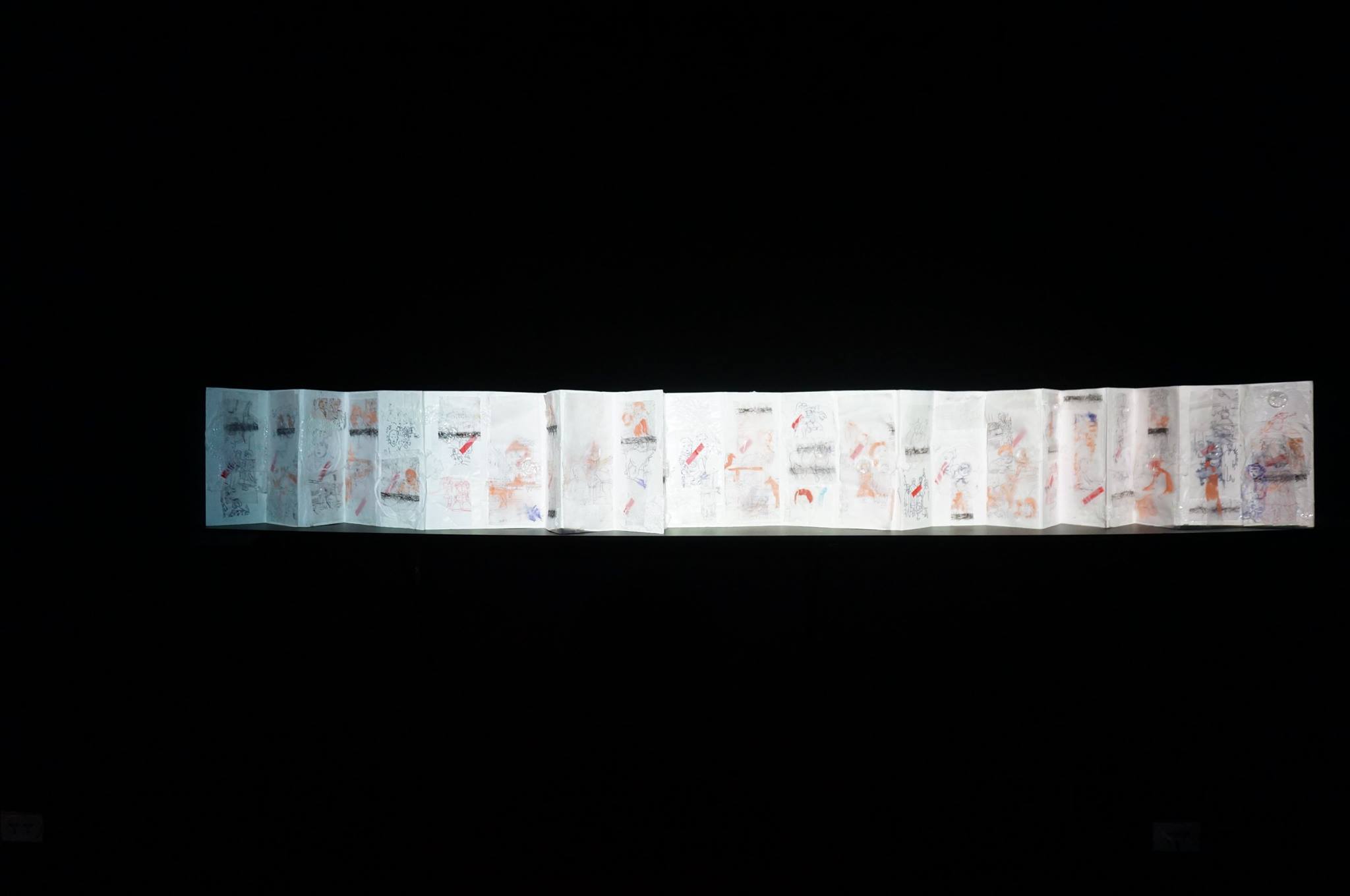 Whisper of memory, 2016, videoinstallation, artist book, 2mins5s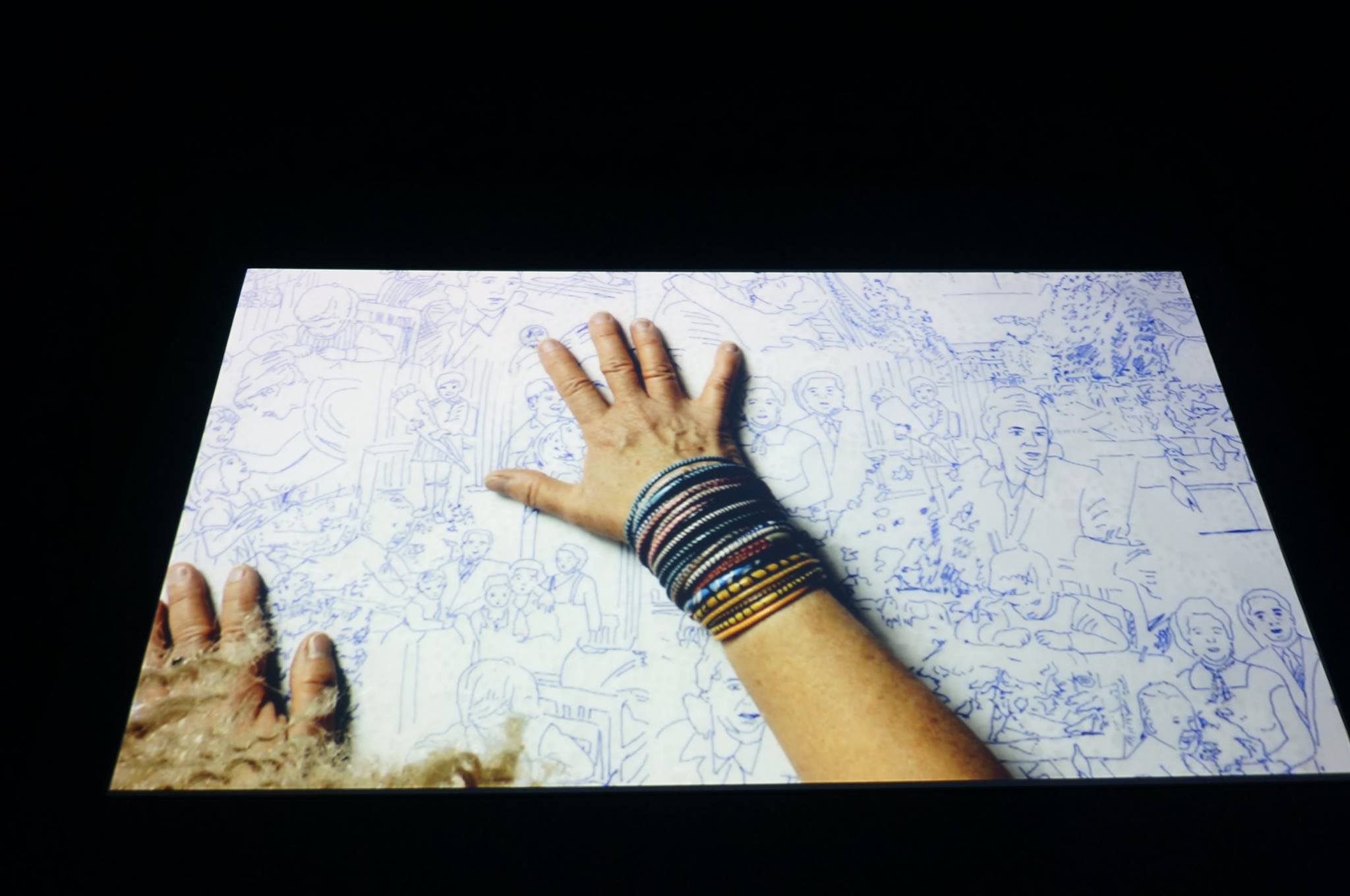 Retrospectacle, 2014, video, 3 mins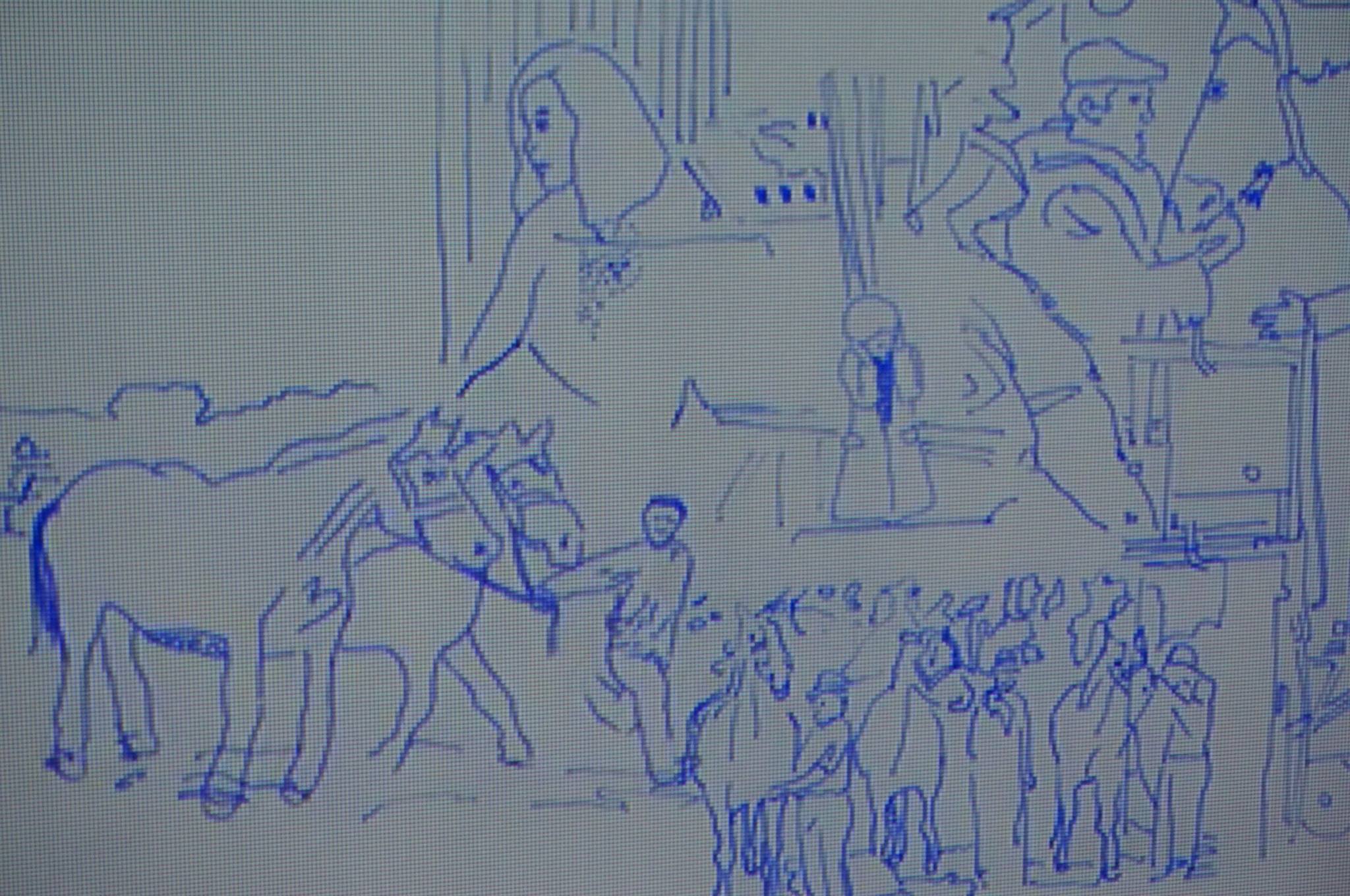 Subortus, 2014, video, 6 mins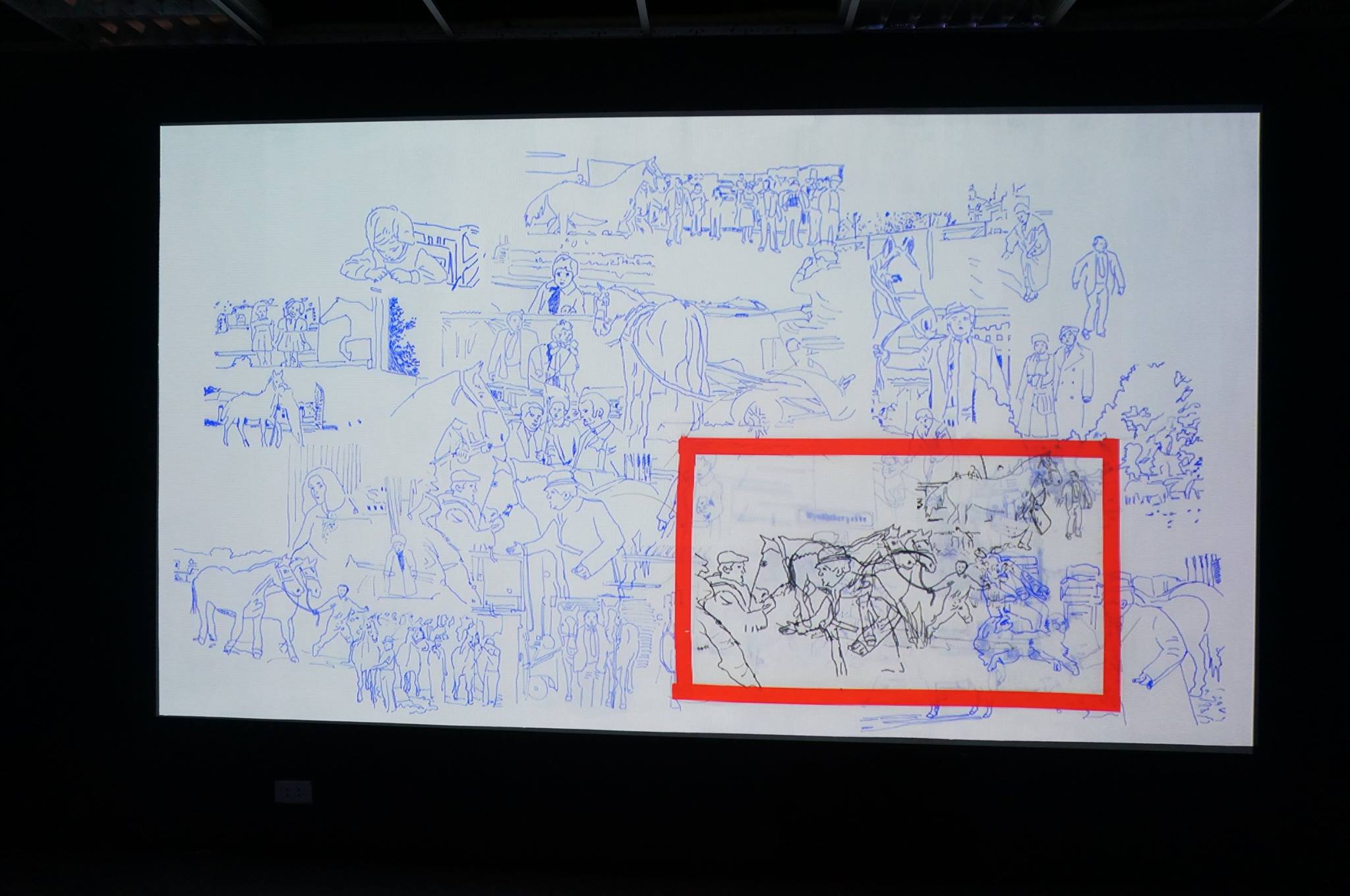 Subortus, 2014, video, 6 mins
About
​
Nha San Collective is pleased to present Israel artist Belle Shafir's solo exhibition, entitled "Whisper of Memory". Through her animated videos, drawings inspired from old photographs of her family and installation work with knitted horsehair, Belle Shafir explores the notions of memory imprinted in history and crossing cultures as an initiative of shaping identity. The exhibition is made possible with the support of the Embassy of Israel in Vietnam.


***


"What is memory? What does the brain choose to remember? And what distinguishes memory from remembrance? These issues have, in recent years, stood at the heart of Belle Shafir's artistic research. This research focuses on the invisible, elusive, internal processes that cause some things to sink into the depths of our memory and allow other experiences, long forgotten in its chaotic archives, to be recovered and made real.


Shafir's continuous, reflexive work process takes her back to the sights of her childhood and youth, to the stories of the earlier generations of her family, when they had resided in other countries. Through these, her own memories, she examines the mechanisms of memory, and how memories shape our identities. The motivation for this process is neither nostalgia nor the desire to document the past, but rather the awareness of the gap between the memory itself, and its recollection, which takes place place many years after the events had occurred (or not), as well as of the futility of the attempt to capture a memory and view it as absolute.


The decision to explore these issues and their relation to her personal, split and conflict-ridden identity has pulled the carpet from under Shafir's feet. It is an experience akin to getting lost in the historical thicket of one who wanders between cultures; between the east and the west, between German and Israeli identities, while looming above it all, like a dark cloud, is the fact of her being the daughter of Polish Holocaust survivors, who had immigrated to Germany at the end of World War II."
Excerpt from Chinsky Ruthi Amicha's essay


About the artist:


Belle Shafir is a multi-disciplinary artist. Born 1953 in Germany, Shafir currently lives and works in Tel Aviv. She has been an active artist in Israel and abroad for over three decades and has presented her works in solo and group exhibitions at prominent venues, including: Tel Aviv Museum, Petach Tikva Museum, Herzliya Museum (Israel), Housatonic Museum, Bridgeport, Connecticut, A.I.R. Gallery, Brooklyn (USA), The Jewish Culture Museum, Veitshoechheim (Germany) and other galleries and museums around the world. Throughout the years Shafir participated in prestigious residencies such as Cité Internationale des Arts in Paris and her works were purchased by the collections of the Modern Art Museum of Portofino, Italy, Davis Museum in Barcelona (Spain) and private collectors across the globe.