Nha San Collective - Skylines with flying people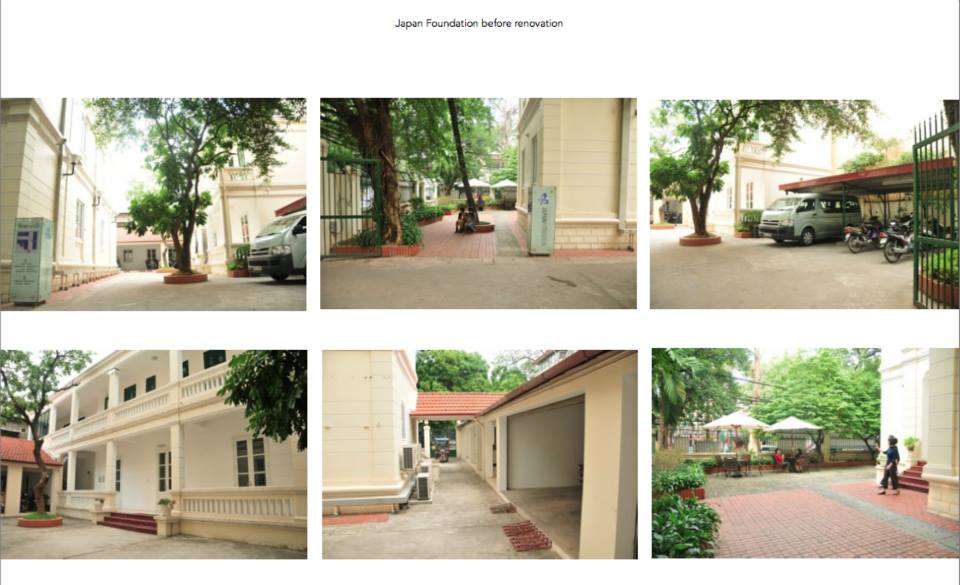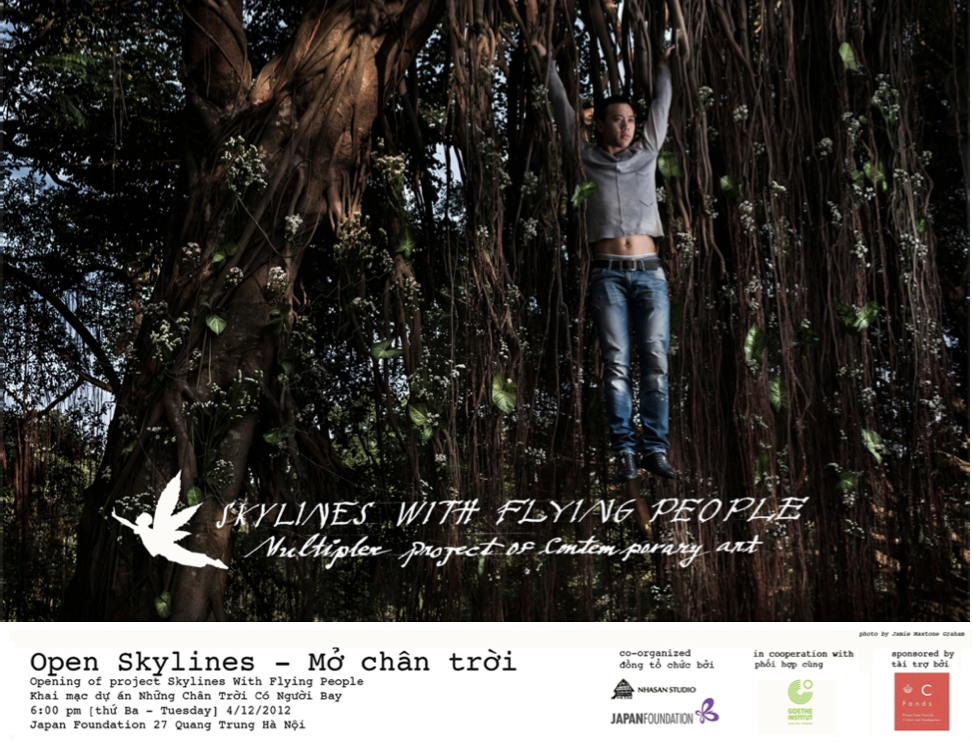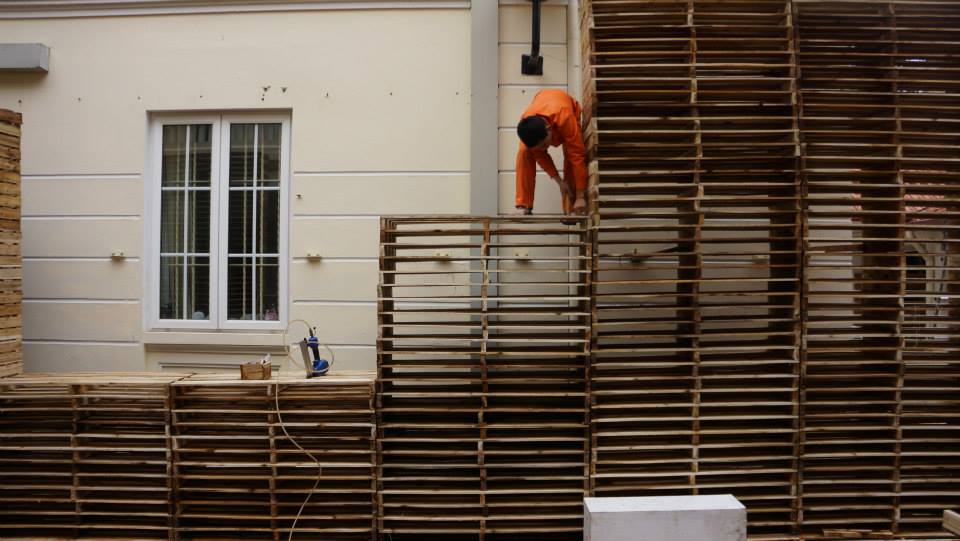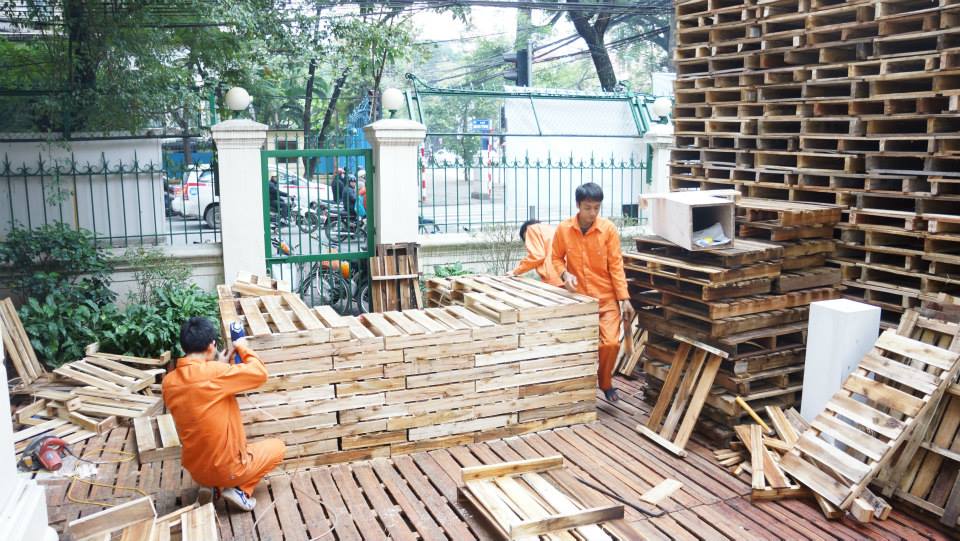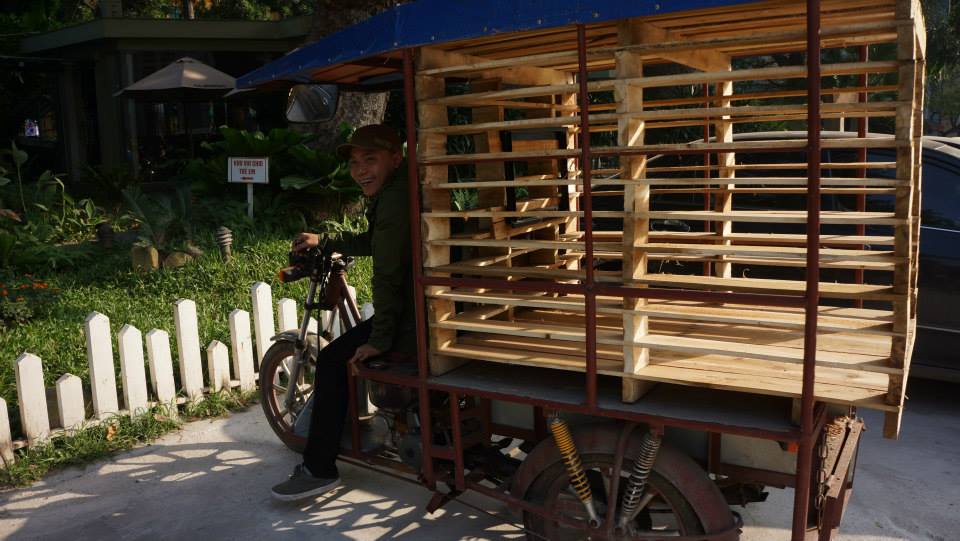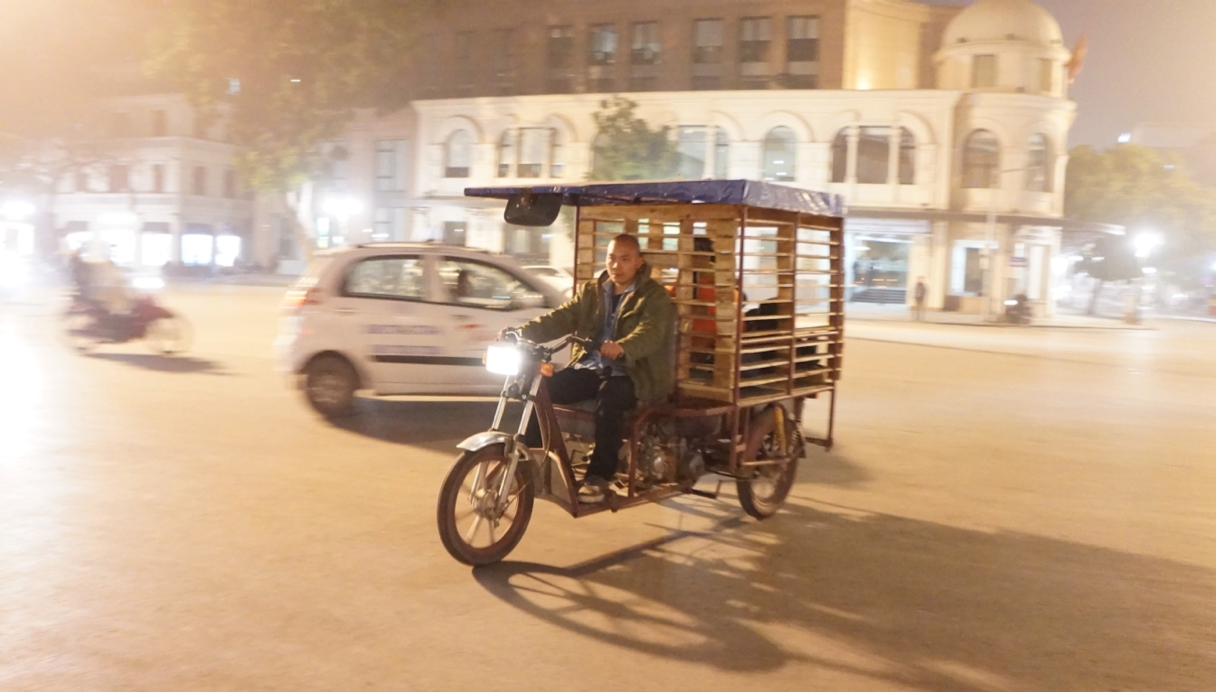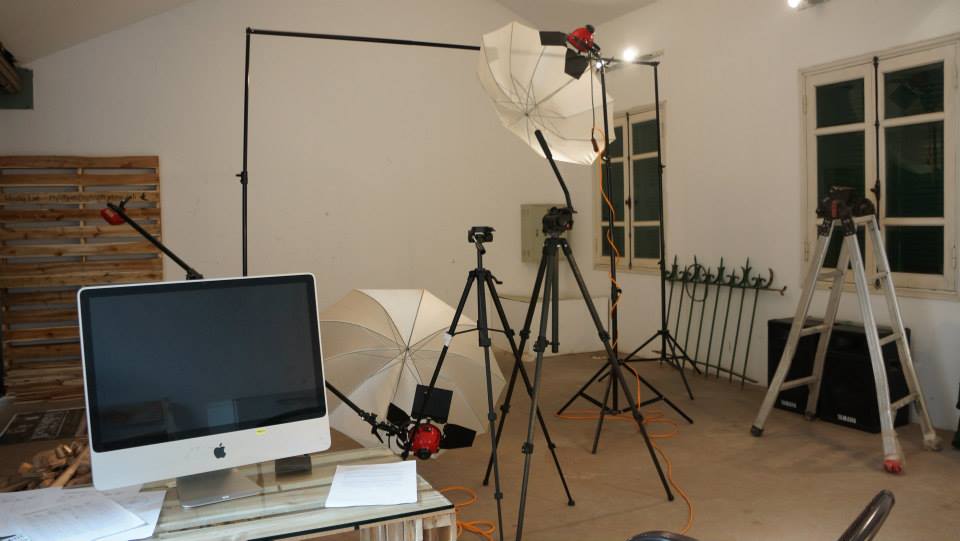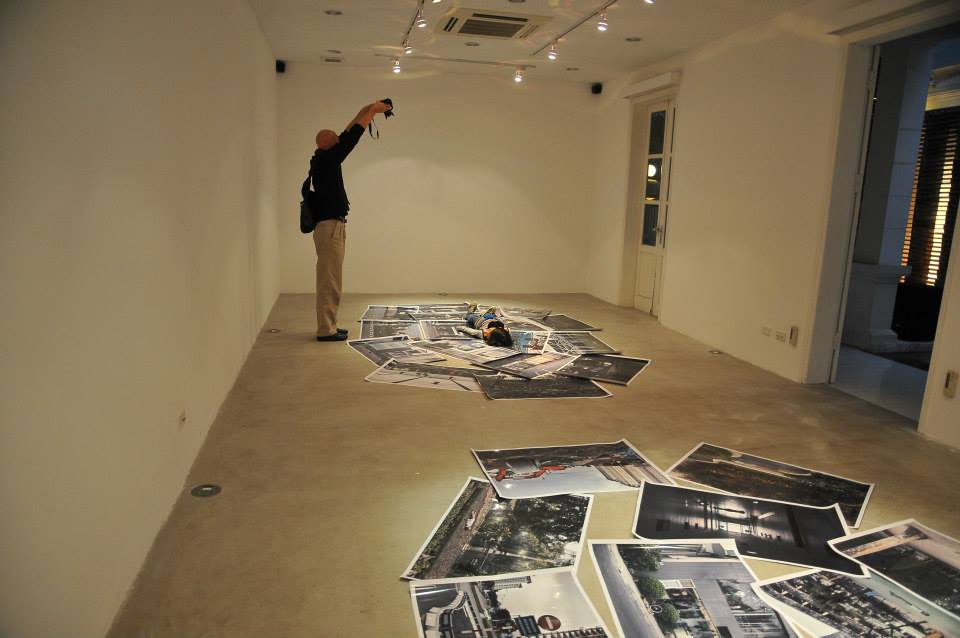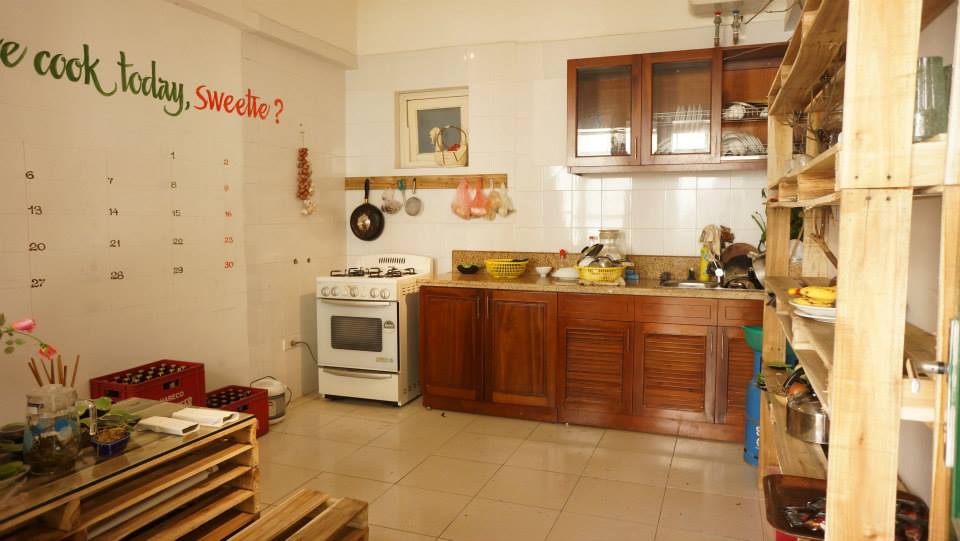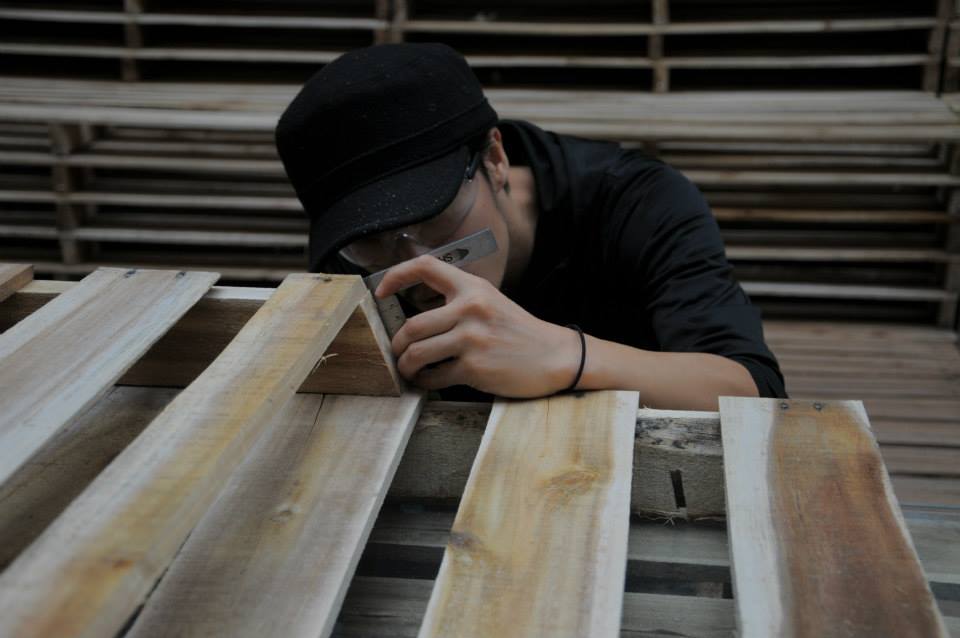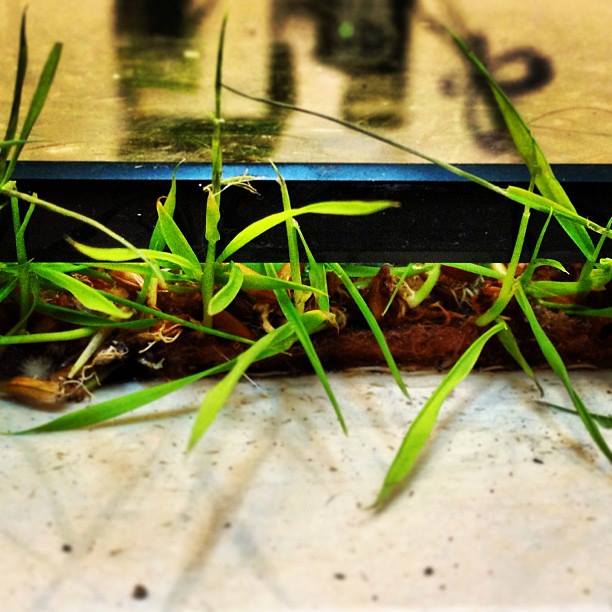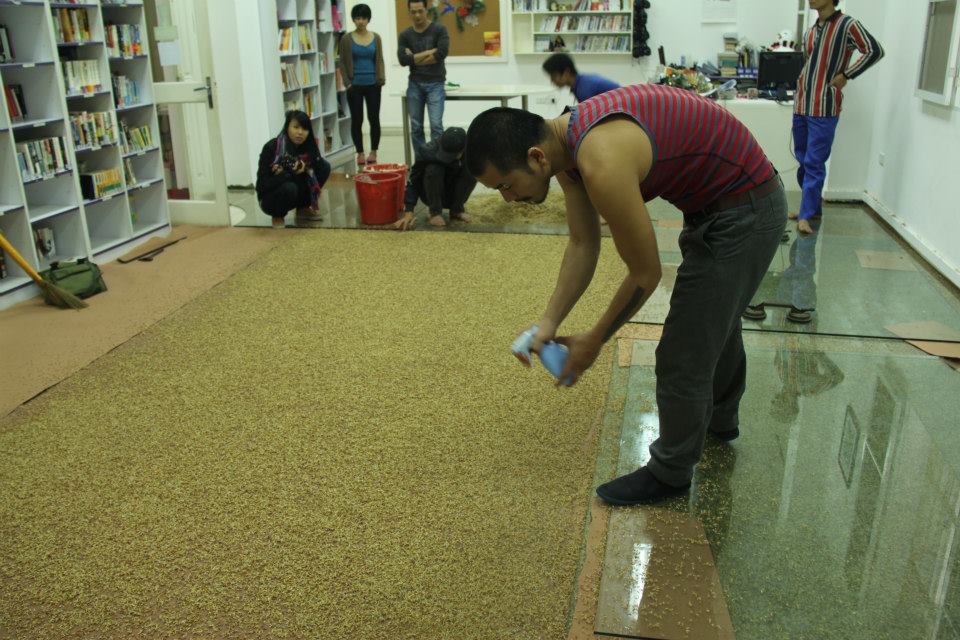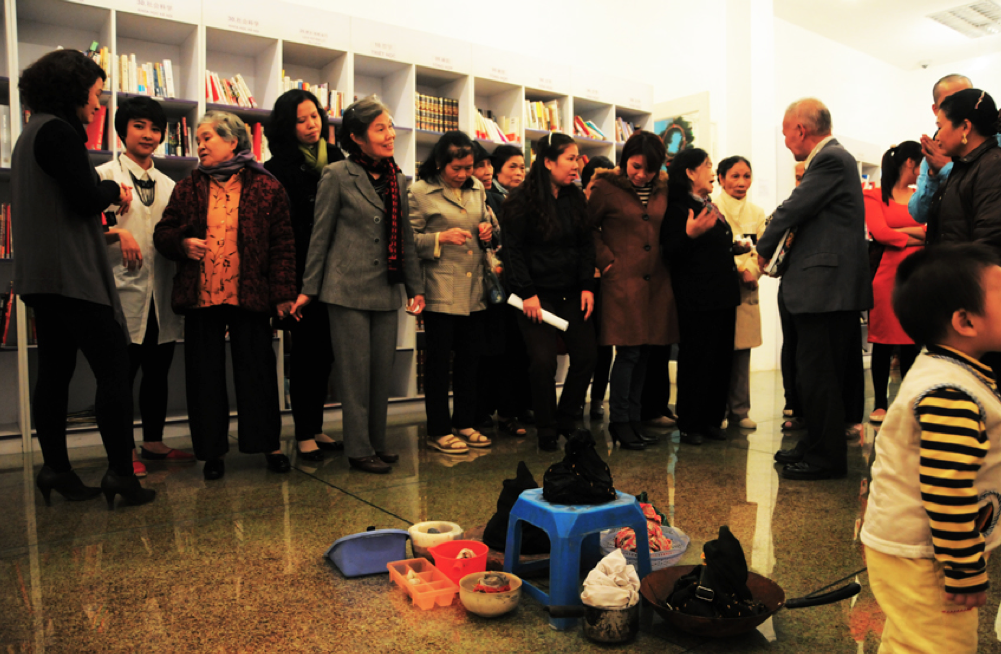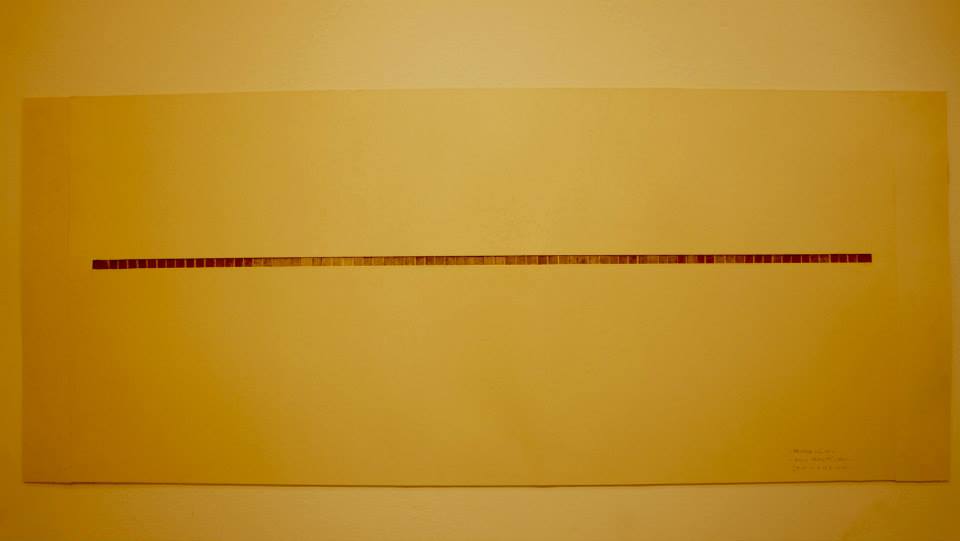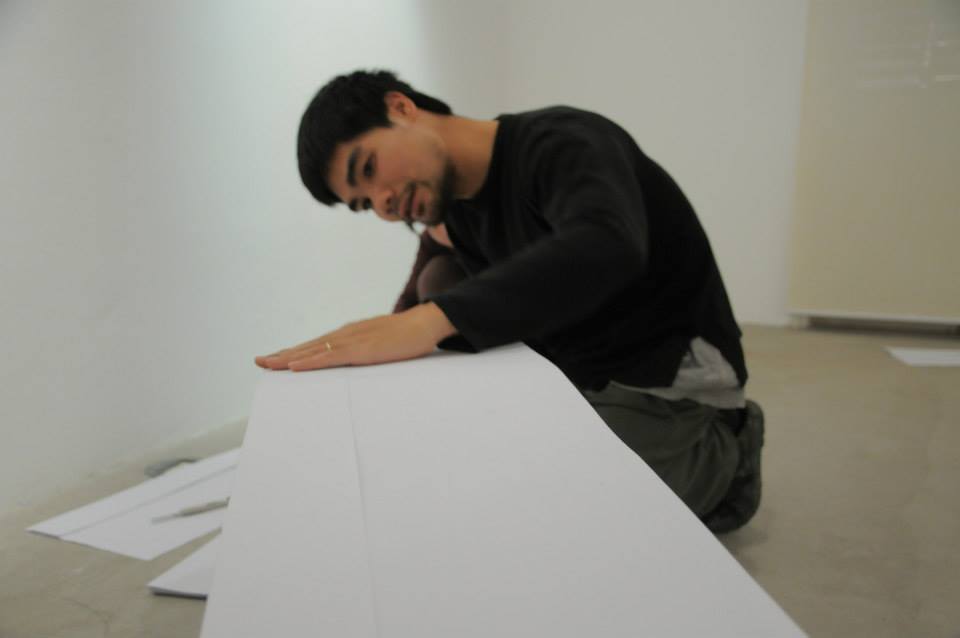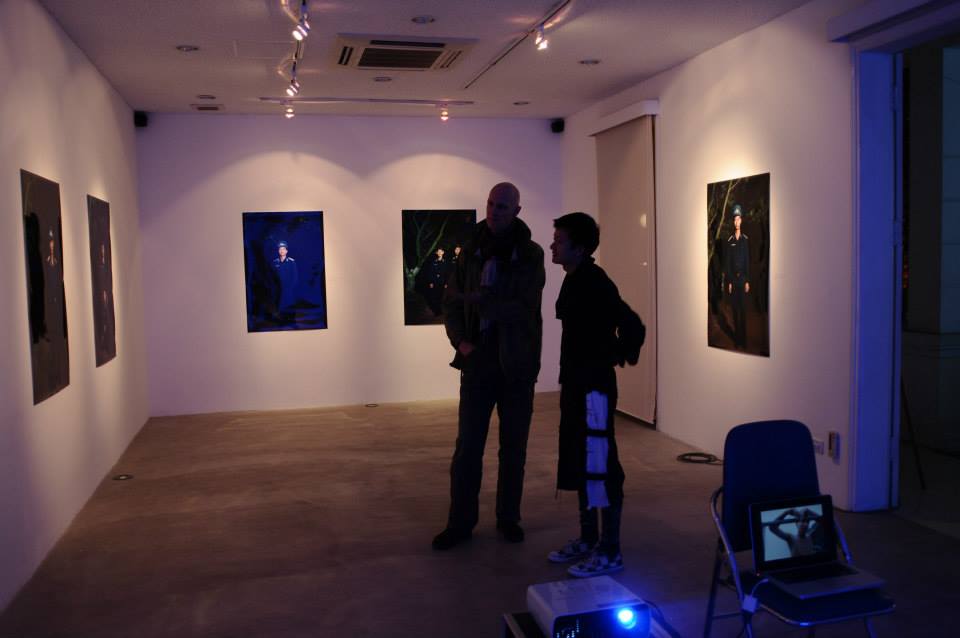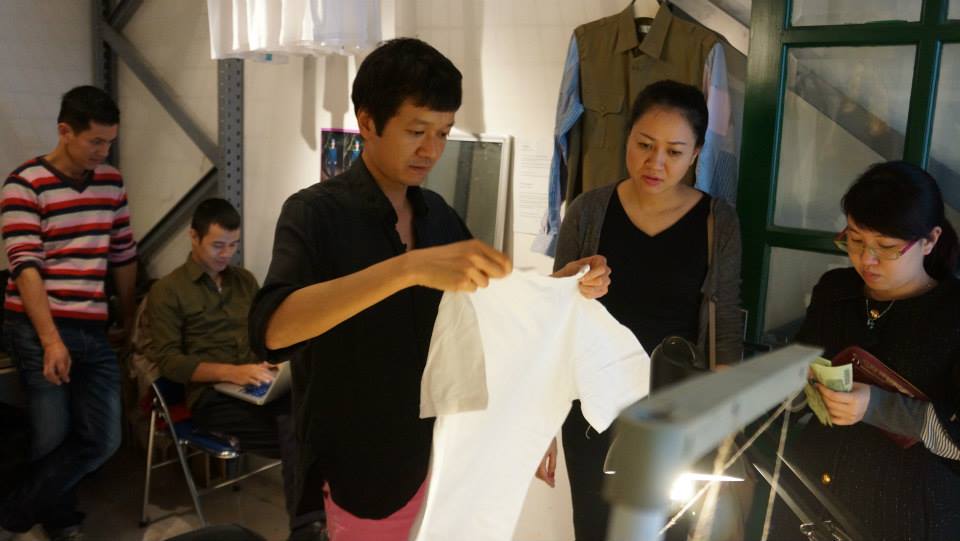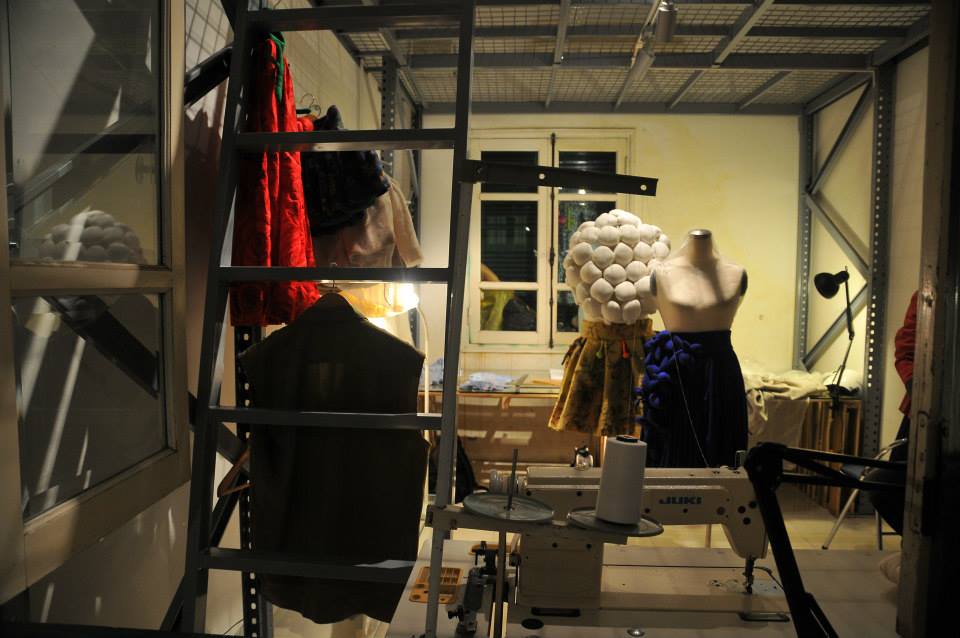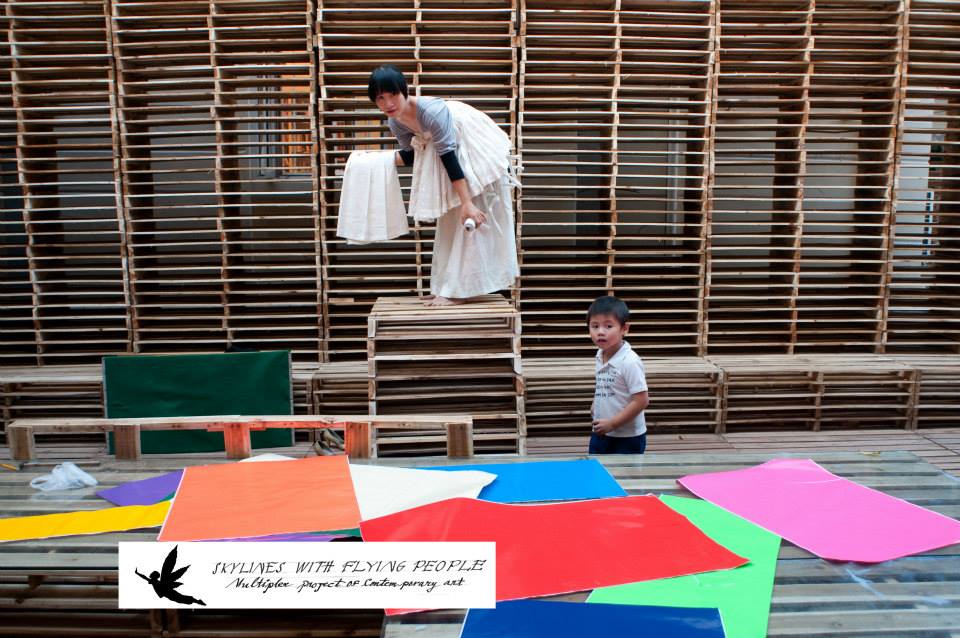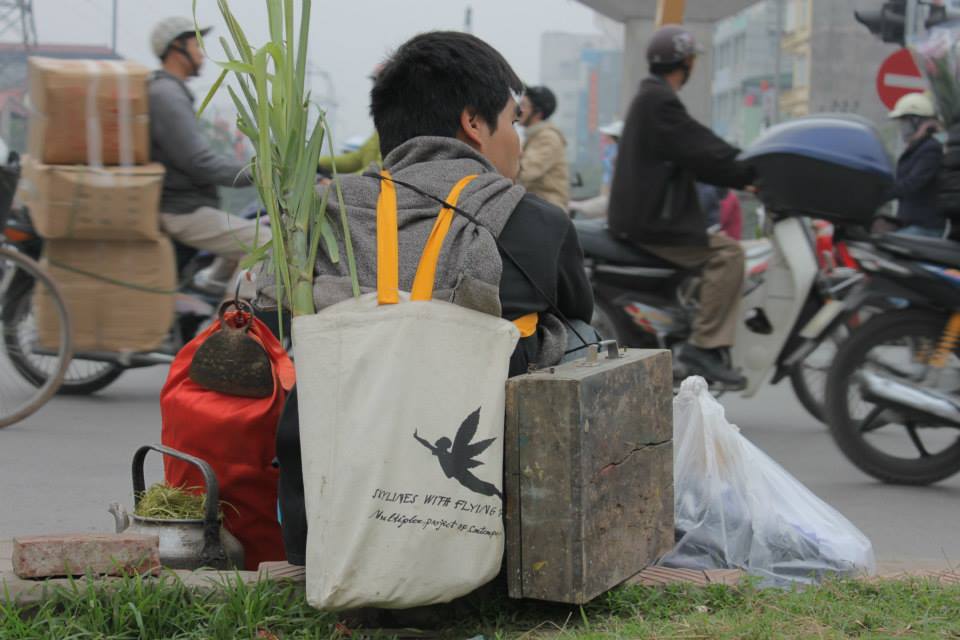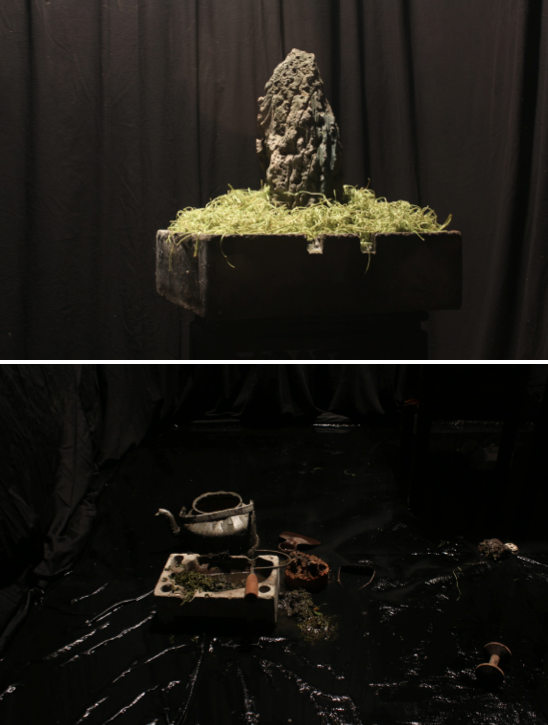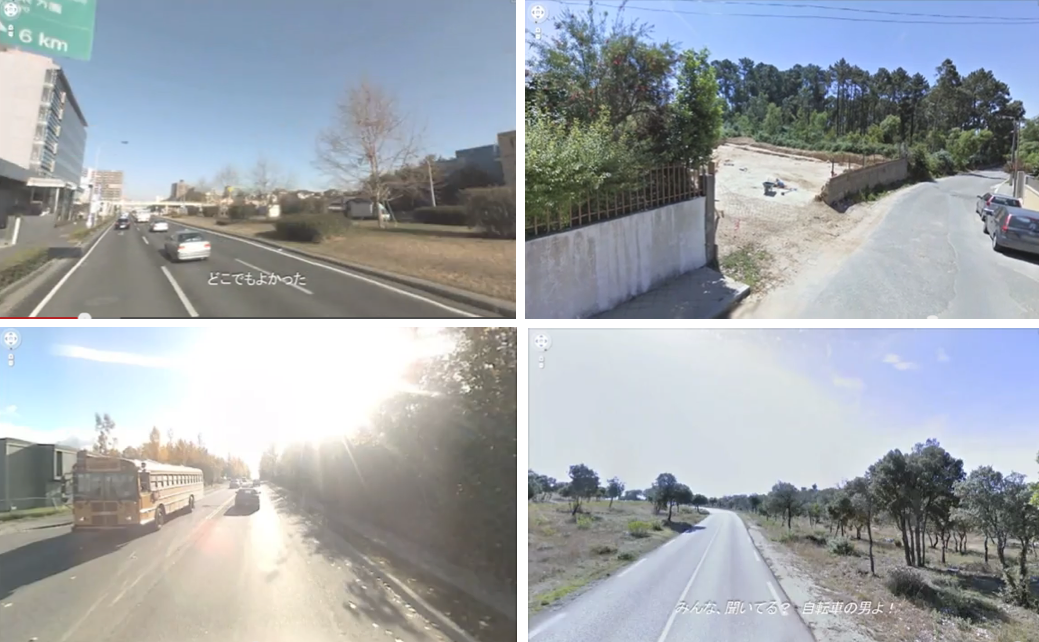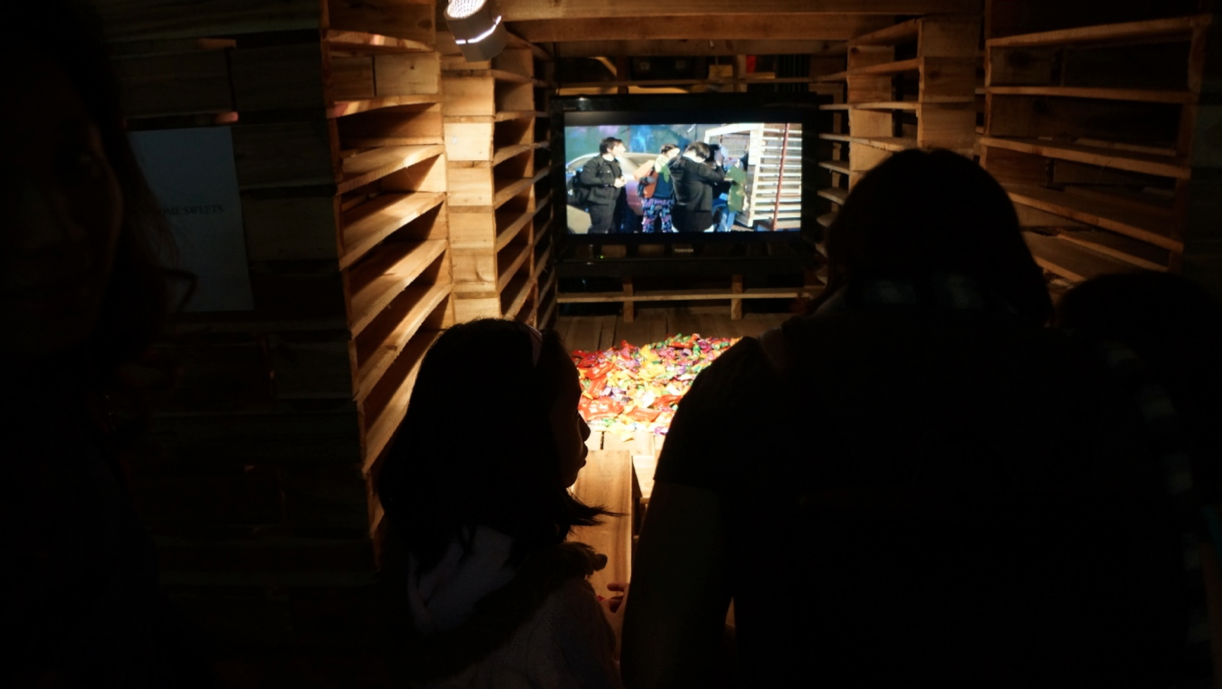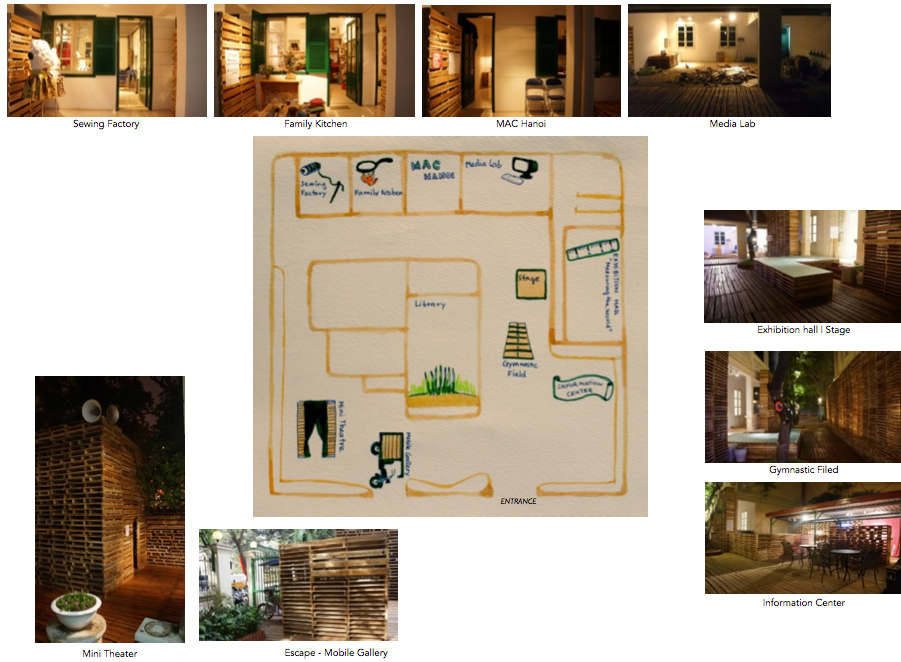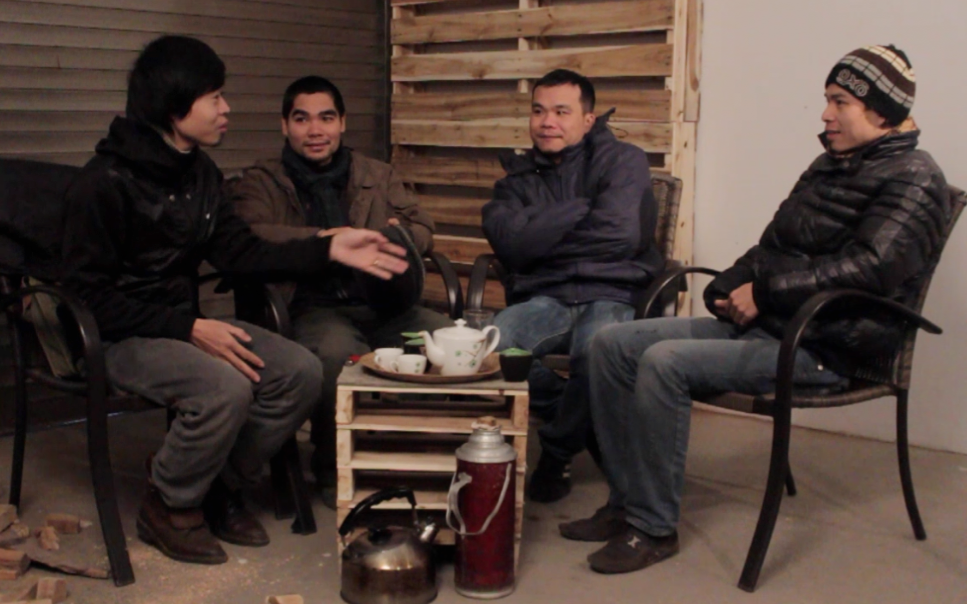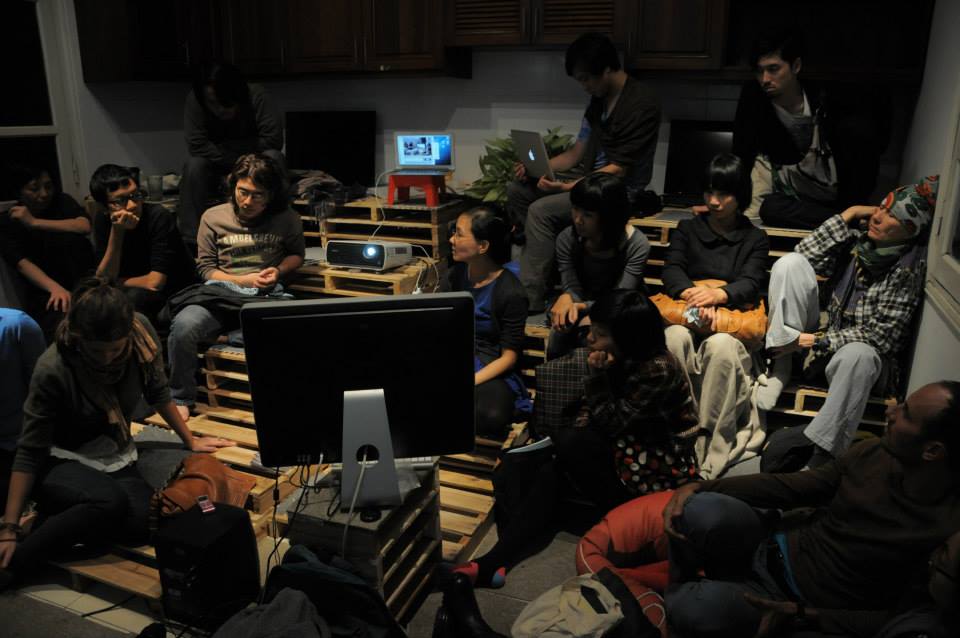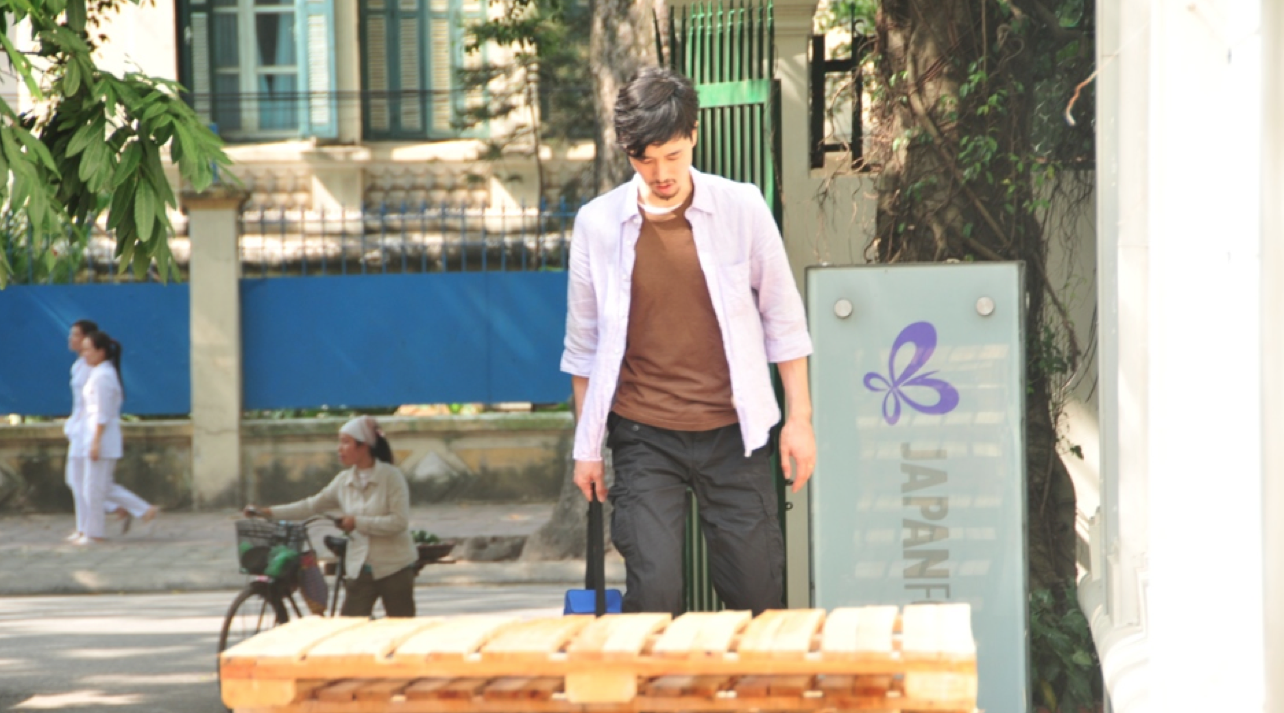 About
SWFP is a temporary interdisciplinary art space of local artists after Nha San was closed down. With the support of Japan Foundation Tokyo, Prince Claus Fund, SWFP brought to Hanoi 12 local and 10 international artists and curators from Vietnam, Japan, Germany, US, Serbia, Shanghai and Korea. It hosted daily studio visits opened to public; a series of exhibitions; creative and educational discussions and workshops on alternative ways of art-making and exhibiting

MISSIONS
-Building a dream space for artists to be, work and create together.
-Giving artists the opportunity to communicate, share, learn and discuss each other's practices.
-Encouraging artists to explore new possibilities to create and alternative methods of art-making and team-working.
-From the 3 points above, the project aims to improve the capacity and skills for Vietnamese artists.

I cried for the skylines without flying people
I then cried for the flying people without skylines

Tran Dan (written in 1987, published in 2007)

Tran Dan is one of the most inspiring and radical poets in Vietnam. He is a member of Nhan Van Giai Pham movement in the 50's, who fought for freedom to create and for the right to publish all innovated and experimental work. Tran Dan and many other writters were jailed, sent for re-education and forced to change their minds and beliefs. The cultural landscape at that time was grim and gloomy… This mini poem was written in the early years of the DOI MOI policy in 80's, when the Vietnamese communist government opened door to economic policies, that made many painters become rich... but still turned it back on Nhan Van Giai Pham artists with strict censorships and purification. The poem paints a bleak portrait of a place with no room for imagination and creativity.

The initial idea of project came from the fact that after years of insufficient education, outdated training and a lack of necessary practical skills such as researching, critiquing, curating, team-working, public-speaking etc., the lack of funding from governmental institutions and support from official bodies, the limitation of non profit art spaces, the small number of artists and audiences… Vietnamese artists have many difficulties, barriers in developing their carries to be proffesional, international artists.
Living in Hanoi, a developing city that is busy, dusty, full of young energy but difficult and prejudiced, where the weather is humid and harsh to breathe, flying people break barriers, follow their dreams, constantly collect the unknown, and create their own world possible. They strongly, bravely believe in dream of things that have never been but someday will be.
Summer 2011, Skylines Without Flying People was first held in London, introducing works by Hanoian artists including Nguyen Manh Hung, Nguyen Huy An, Tuan Mami, Nguyen Trinh Thi, etc.
Winter 2012 sets in motion SKYLINES WITH FLYING PEOPLE, the launching of a series of creative projects spanning over the next few years, a three-week long experiment where participants from Vietnam, Japan, America, Korea and Germany will run and share a working studio and art space based at the Japan Foundation in Hanoi.
We keep widening the sky and freely fly. We redefine and reform.
The time is now.
Finnaly this project is dedicated to our friend Nga Nhi, who lived freely, creatively, strongly, real for the rest of her life.
​- Curated by Nguyen Phuong Linh
Participating artists:
Tuan Mami, Phu Luc, Nguyen Tran Nam, Nguyen Trinh Thi, Nguyen Huy An, Nguyen Quoc Thanh, Lai Dieu Ha, Nguyen Hong Ngoc (Vietnam)

Kumpei Miyata, Tsuneo Noda, Yuichiro Tamura, Hiroyuki Hattori (Japan)
Jayeong Park, Hye Jin (Korea)
Susa Husse (Germany)
Bjiana Critic (Serbia)
Jamie Maxtone-Graham (USA)


Guests:
Richart Steitmatter Tran
Tran Kuong
Kim Min Hyung
Phan Thao Nguyen
Bui Cong Khanh
Bui Hoai Mai
Tran Duong Tuong
Đỗ Tường Linh
Bill Nguyễn
For more details please visit: swfp.org