Nha San Collective - Regrowing Eden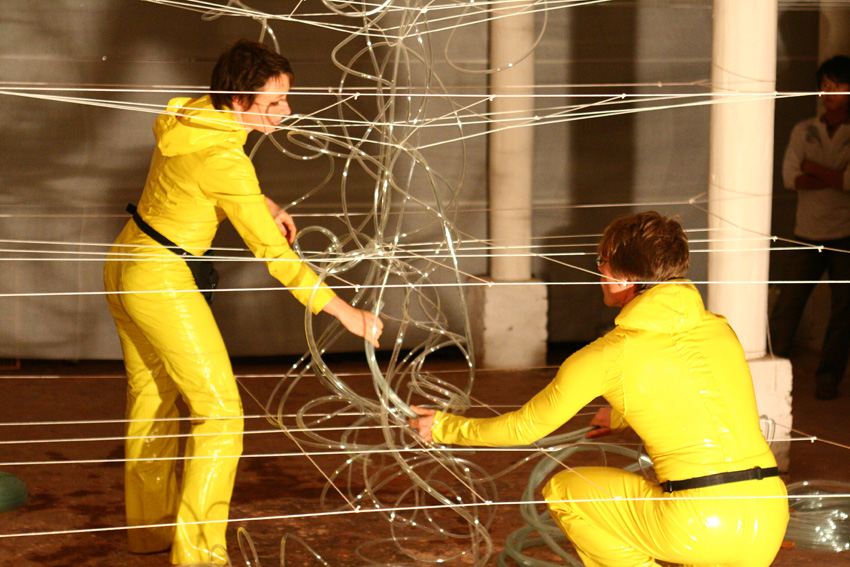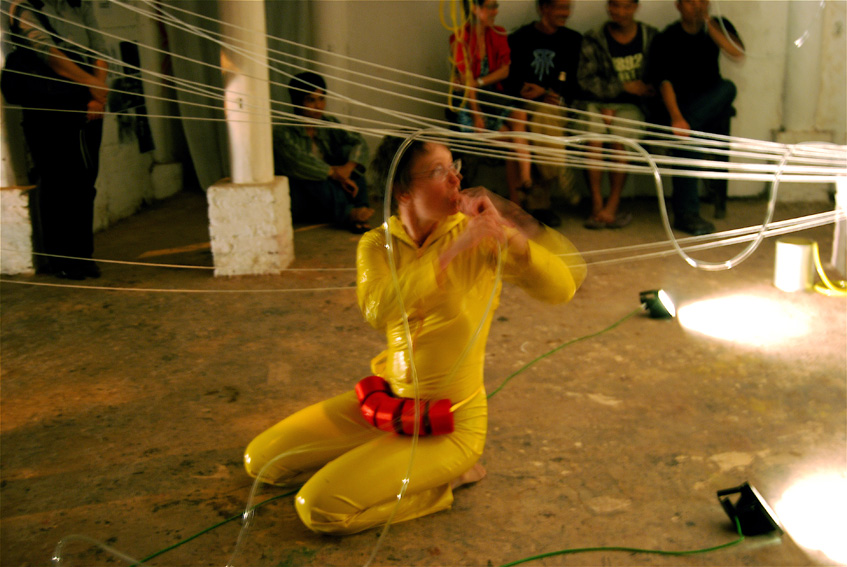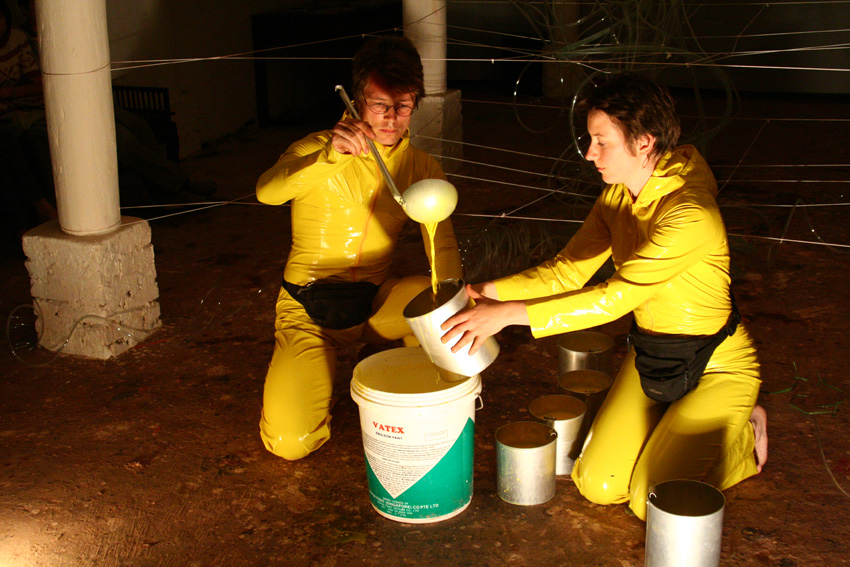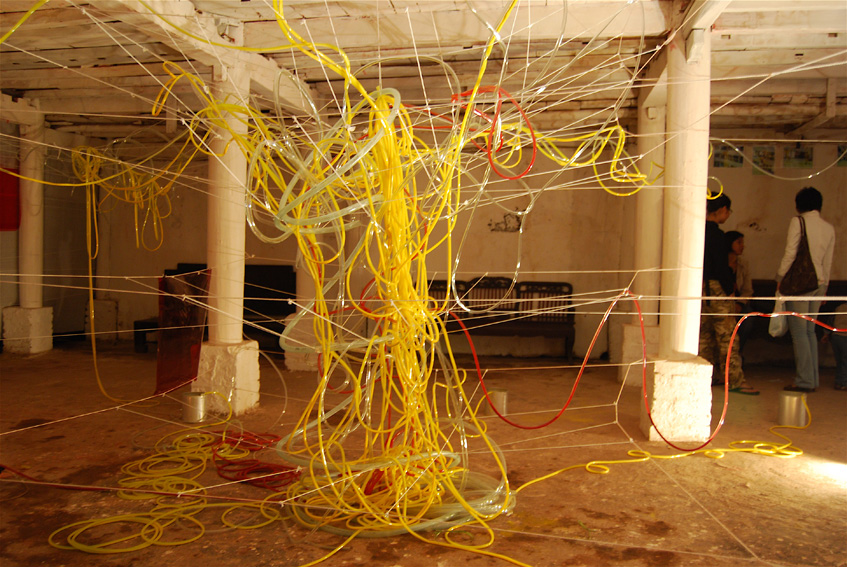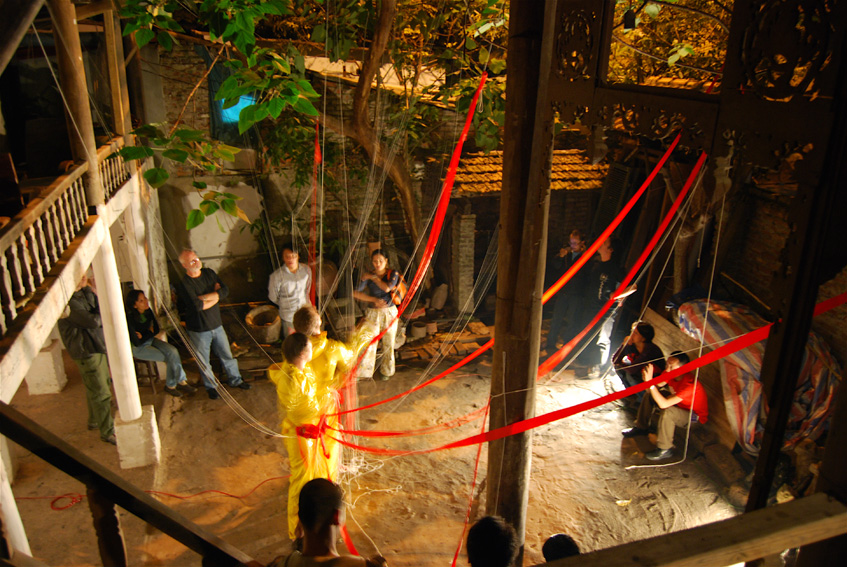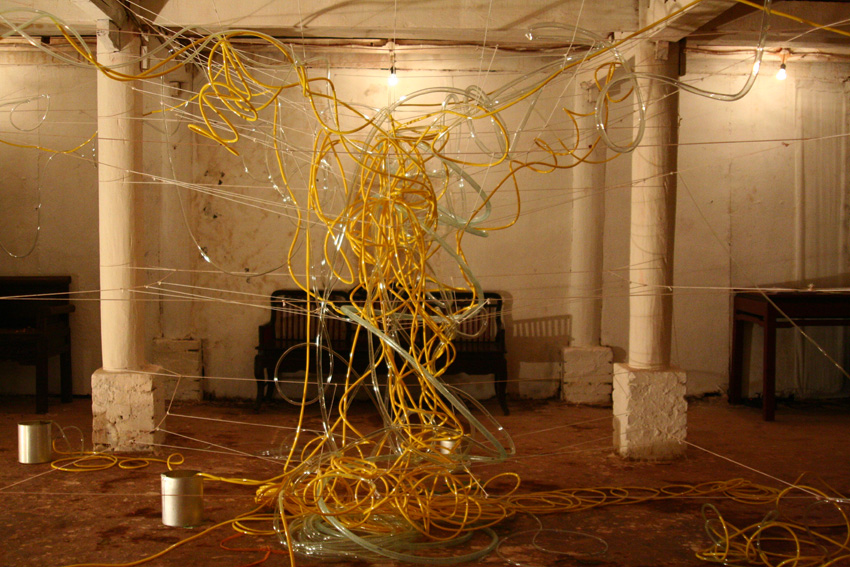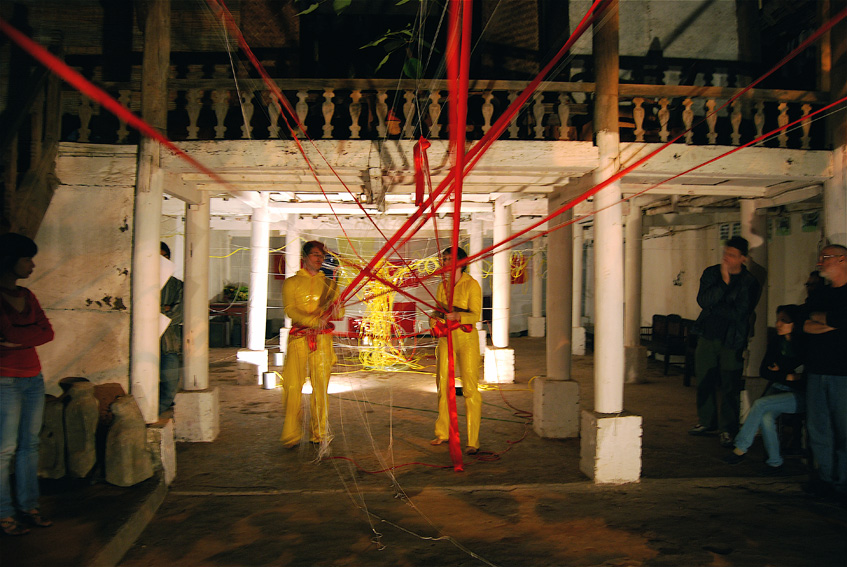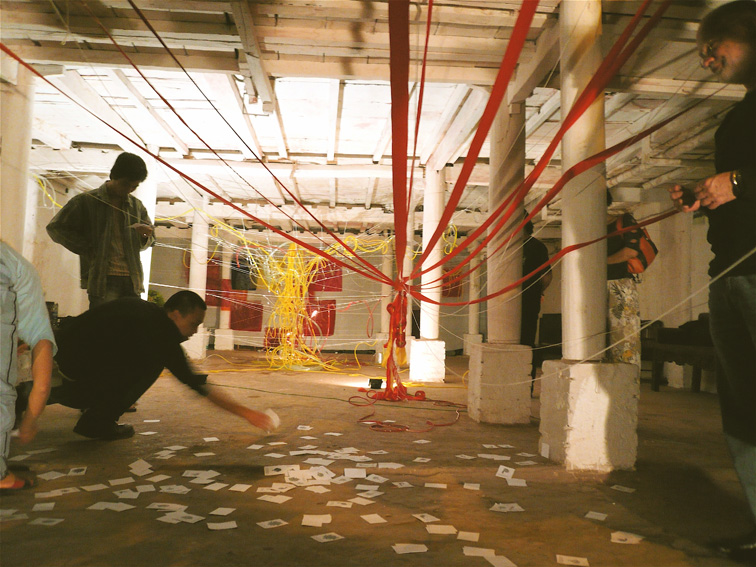 About
​Here's something unusual. Two young Swiss artists are in Hanoi for the final stage of their fascinating and extensive project dealing with GMO – genetically modified organisms. Funded by a Swiss program entitled 'Artists-in-Labs', they have been investigating public attitudes to genetically modified foods in Switzerland, Brazil, and now Vietnam
On their website you can fill out a questionnaire about your attitudes towards genetically modified foods (although presently its not available in English, so you have to do it in Vietnamese, German, or Portugeuse). Your answers are immediately evaluated by a complex logrithim and your own unique virtual plant is generated, which will become part of a virtual animated 'Garden of Eden'.
Vietnam final performance
Unusual for Vietnam, we had a closing event with a final performance in order to complete the installation. Read the rest of the entry to get some explanations and to see more pictures…
First we used the transparent colour slices, that we have used in Switzerland and Brazil already and that for us is associated with the infrared detector from the ELIZA-test (light absorption spectrometer to measure unintended spread of Bt into the soil).