Nha San Collective - IN:ACT 2011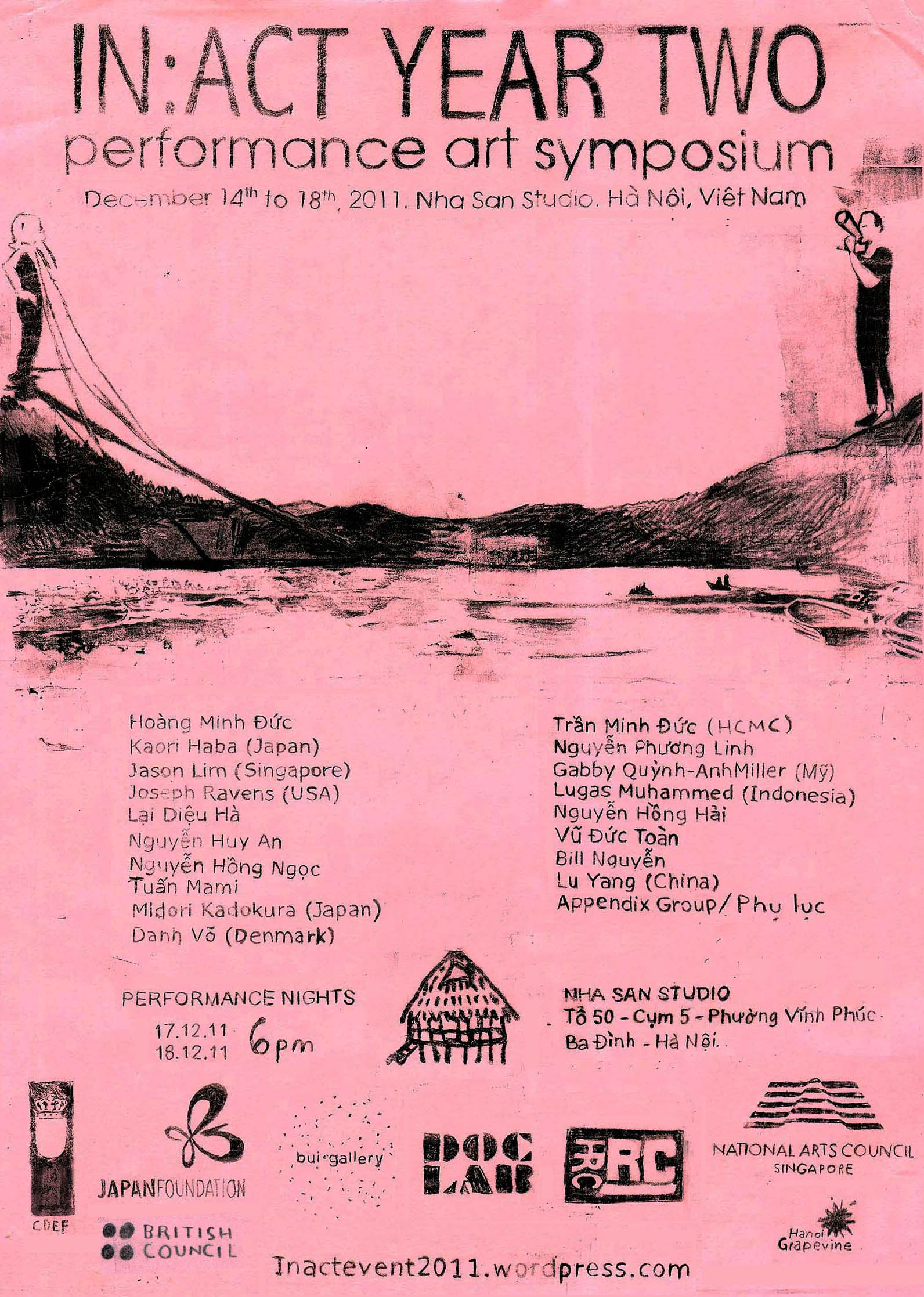 About
​IN:ACT is an annual performance art symposium hosted by Nhasan Collective in Hanoi, Vietnam.
Our mission is two-fold:
1/ To create a venue for an emerging generation of Vietnamese performance artists to showcase their work.
2/ To develop a platform of exchange and collaboration between our local and international contemporaries.
IN:ACT – YEAR 2 takes place December 14th to 18th, 2011.
Through artist talks, workshops and performances, we create a place for not-yet-imagined connections and the unexpected to exist.
For more details please visit: