Nha San Collective - Yuichiro Tamura (Skylines with Flying People Project)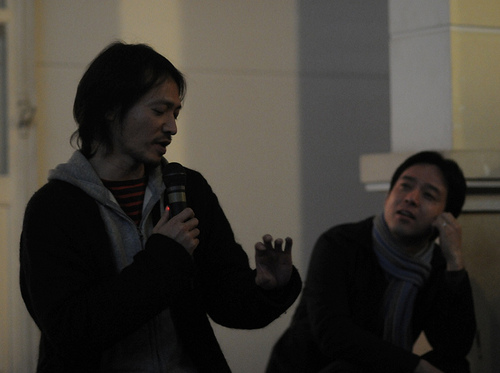 About
​Born in 1977 in Toyama, Japan, Yuichiro Tamura graduated from Nihon University, College of Art, Photography Department. Currently he is a Ph.D. candidate at Tokyo University of the Arts, Graduate School of Film and New Media. Most of his works are based on photography.
His major work is a film "Nightless" (2010) created entirely with the images from Google Street View. For this project, Yuichiro received the Excellence Prize, Japan Media Festival.
Yuichiro Tamura had exhibited his work in Japan, France, Germany, Italy, London, Poland, Canada… In 2012 he participanted in "Making Situations, Editing Landscapes" at MOT, Museuam of Contemporary Art Tokyo. He got a scholarship for 1 year overseas in 2013 from Agency for Cultural Affairs, Japan Government.