Nha San Collective - Artist talk with Richard Streitmatter-Tran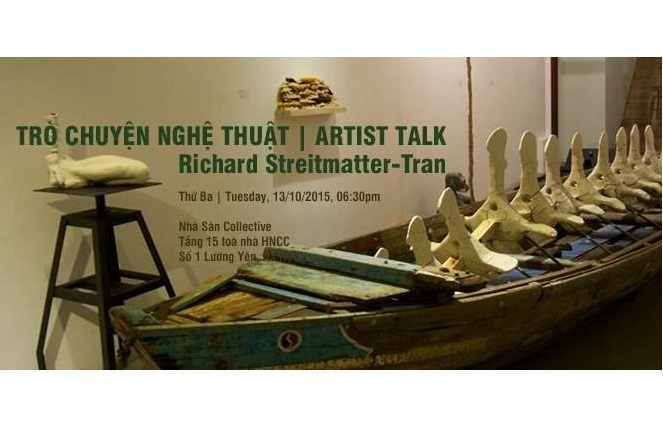 About
​Nha San Collective would like to introduce you to an artist talk by Saigon-based artist Richard Streitmatter-Tran. 

Born in 1972 in Vietnam, Rich received his degree in the Studio for Interrelated Media (SIM) at the Massachusetts College of Art in Boston. His work has been exhibited widely in the U.S. Europe and Asia including the 52nd Venice Biennale, Asia Triennial 2011, Gwangju Biennale 2004. Aside from creating artwork, Rich is also experienced in teach art, having been a Teaching Assistant at Harvard University (2000-2004), visiting lecturer at the HCMC Fine Arts University in 2003, and Senior Lecturer at RMIT University Vietnam (2006-2015). In 2010, he founded DIA/PROJECTS, an experimental space for contemporary arts and research in HCMC and in 2015 co-founded Dia Projects Dong Khoi with Thanh Ha Mourgue d'Algue creating a new exhibition platform for ideas. 


Coming to Hanoi this October, Rich will share with us about his artistic practice, which focuses on material practices as opposed to other immaterial forms such as performance, video/new media, something that the artist originally trained in. He will give us a presentation of his work tracing immaterial to material; and will introduce to the Hanoi audience Dia Projects as well as the exciting programmes that it offer.