Nha San Collective - Screening of "Exit through the gift shop" by Banksy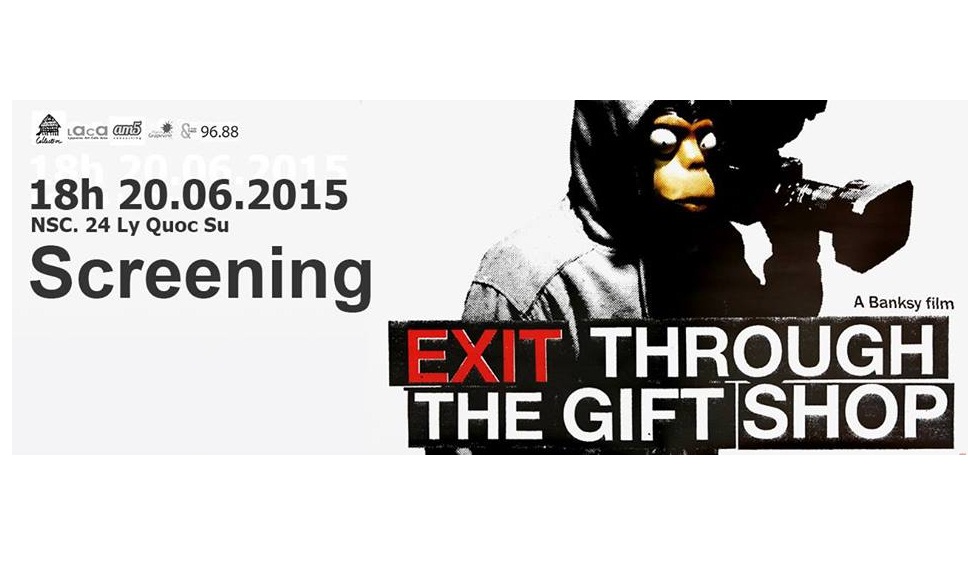 About
​"Exit Through the Gift Shop" is one of the most provocative films about art ever made - a fascinating study of the value of authenticity, financially and aesthetically; about what it means to be a superstar in a subculture built on shunning the mainstream; about how sensibly that culture judges, and monetizes, talent.

Banksy is a pseudonymous English graffiti artist, political activist, film director, and painter. His satirical street art and subversive epigrams combine dark humour with graffiti executed in a distinctive stencilling technique. His works of political and social commentary have been featured on streets, walls, and bridges of cities throughout the world.

Banksy's works have dealt with various political and social themes, including anti-war, anti-consumerism, anti-fascism, anti-imperialism, anti-authoritarianism, anarchism, nihilism, and existentialism. Banksy once characterised graffiti as a form of underclass "revenge", or guerilla warfare that allows an individual to snatch away power, territory and glory from a bigger and better equipped enemy. Banksy's work has also shown a desire to mock centralised power, hoping that his work will show the public that although power does exist and works against you, that power is not terribly efficient and it can and should be deceive.

The film was nominated for the Academy Award for Best Documentary Feature and won numerous other awards.