Nha San Collective - 3 Perimeters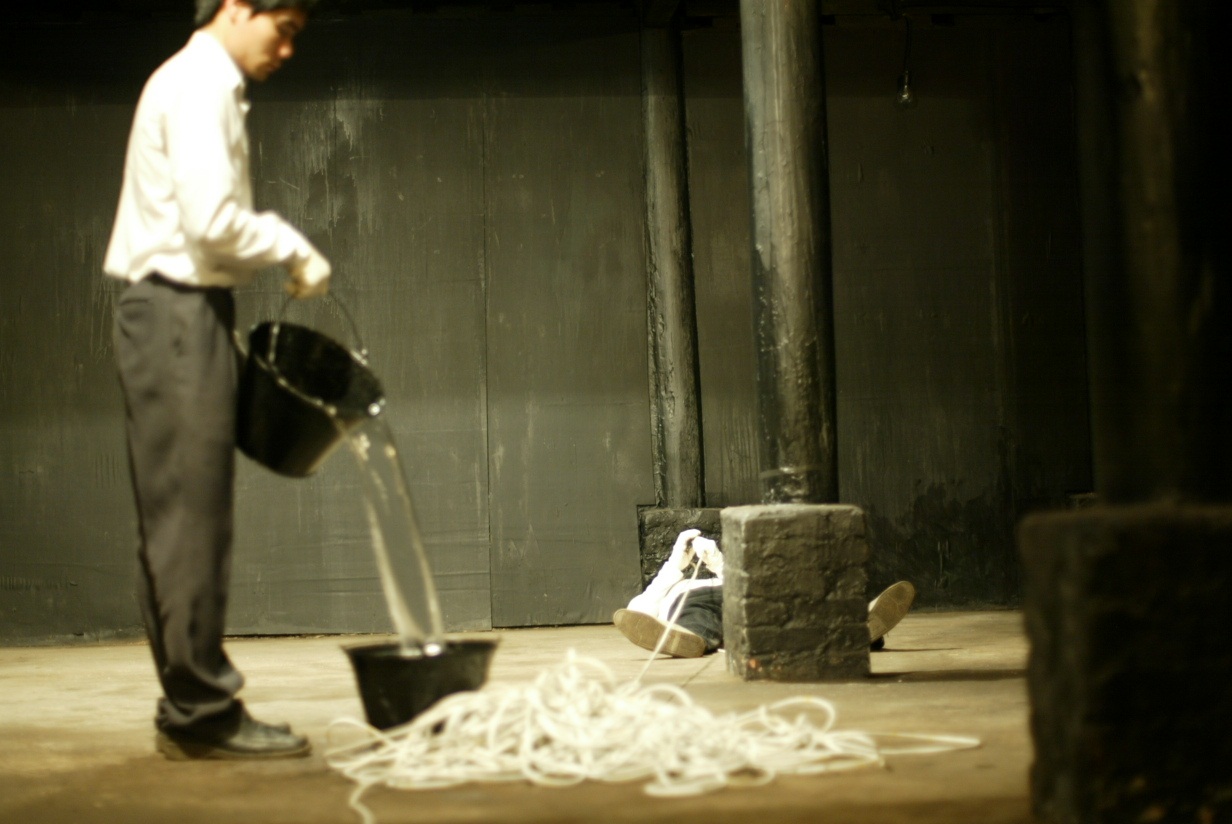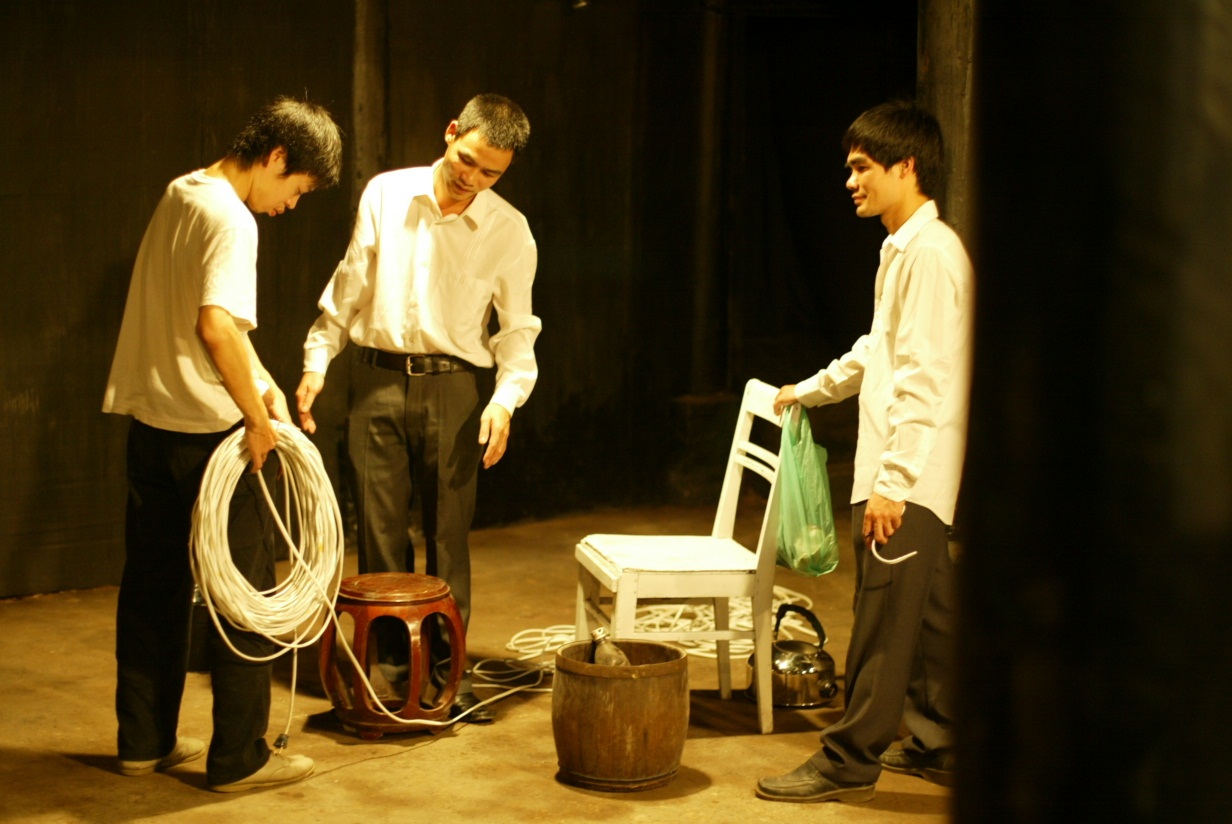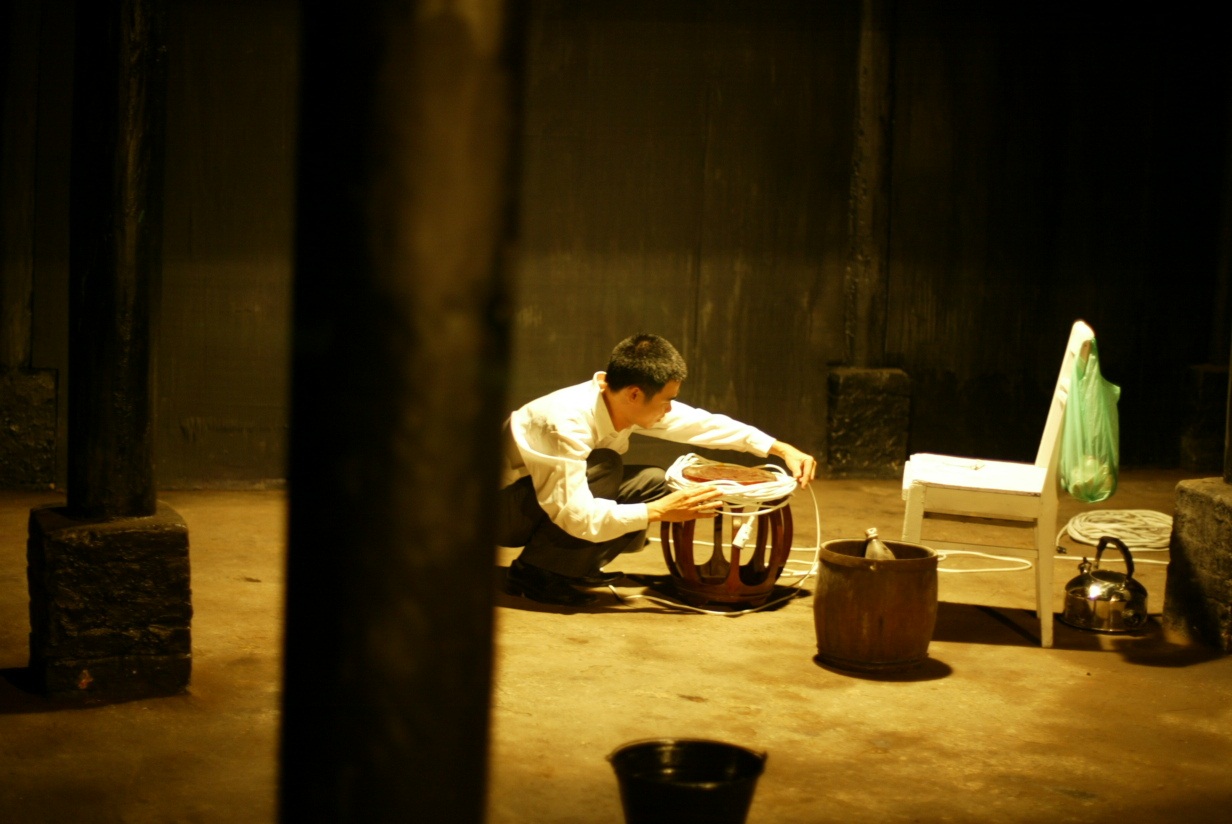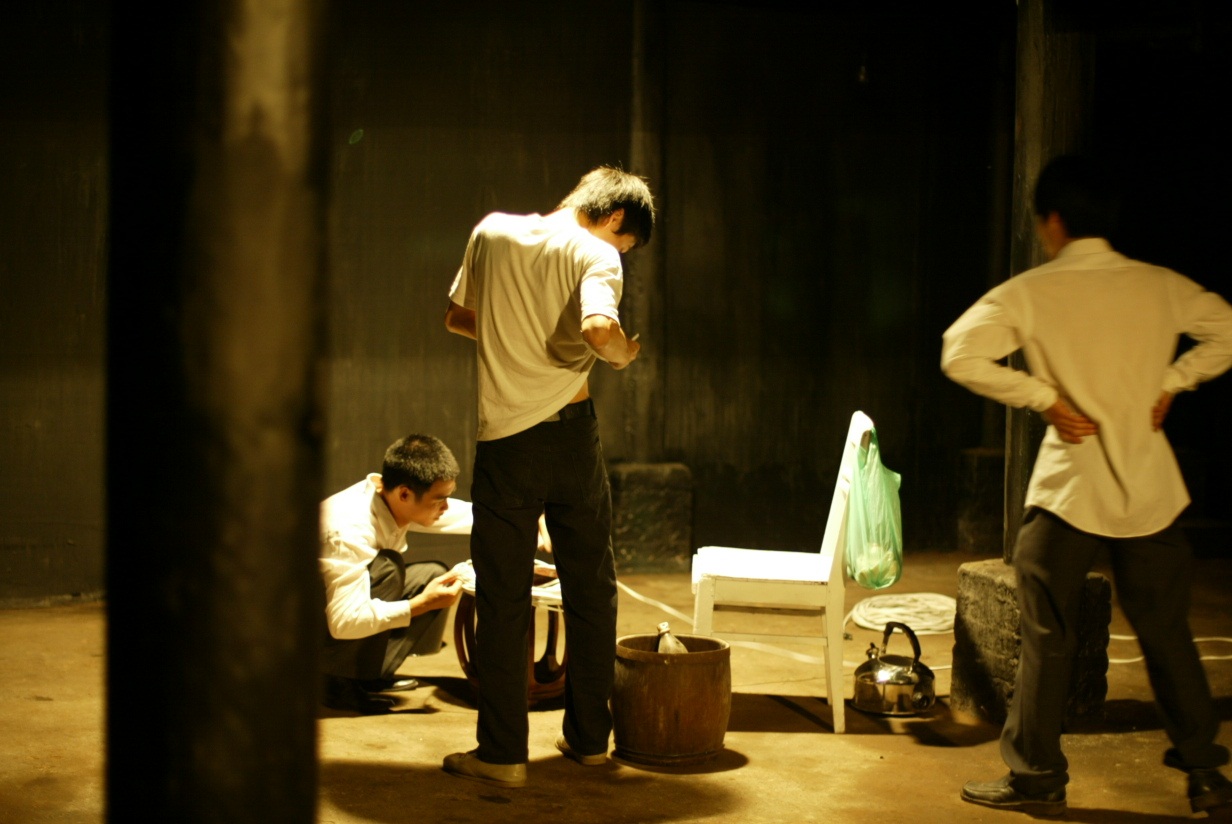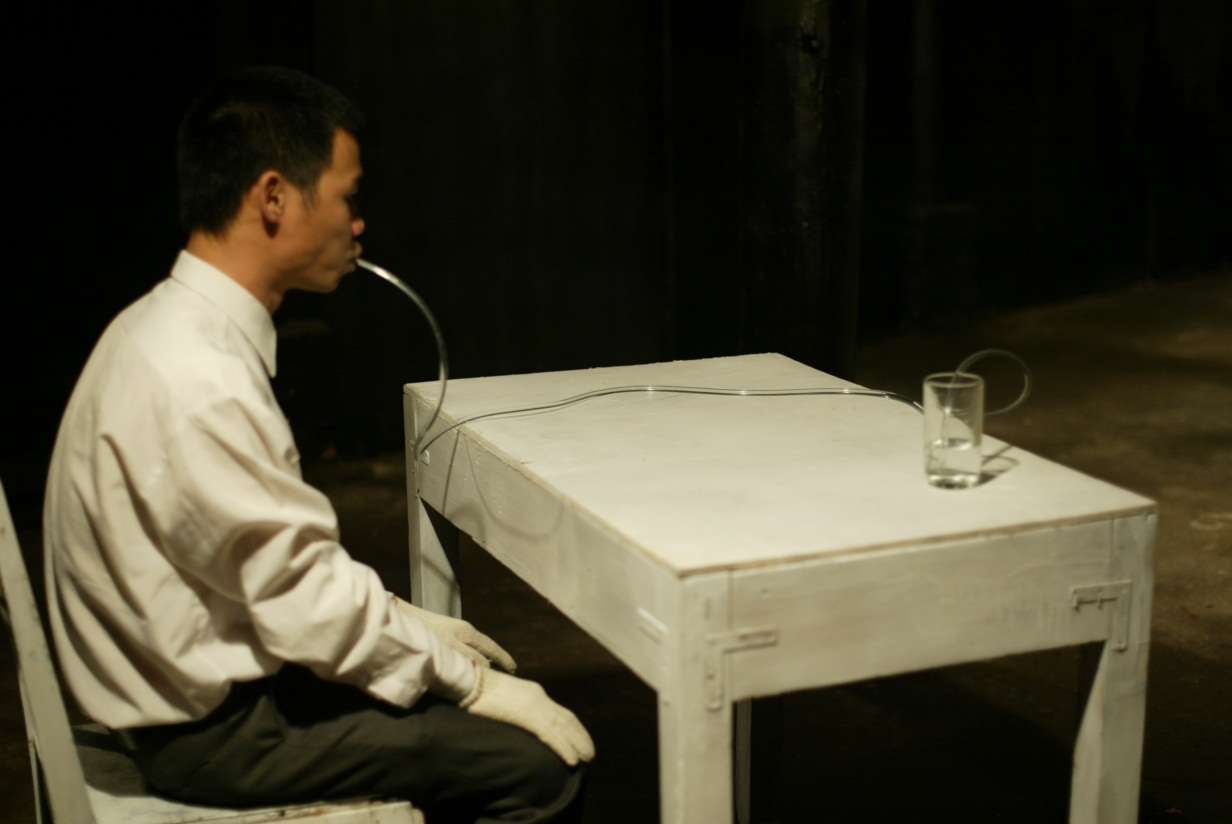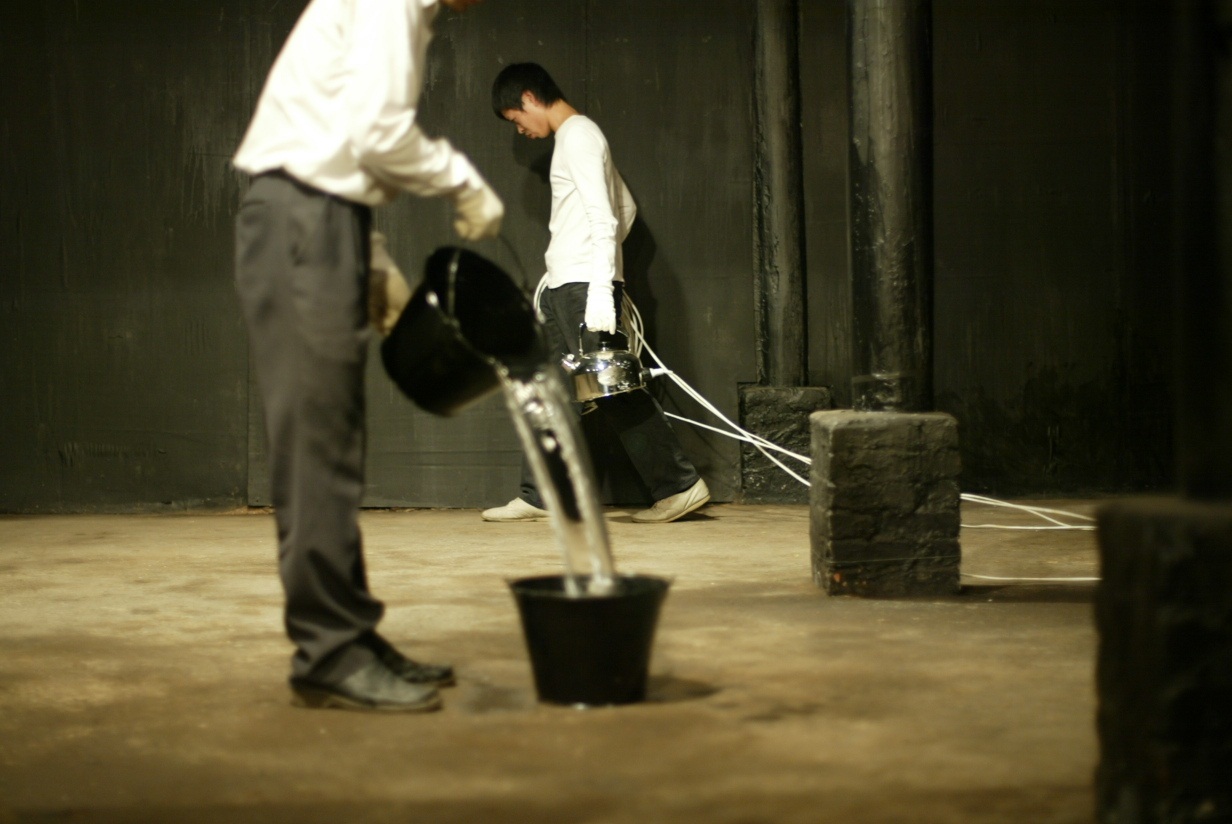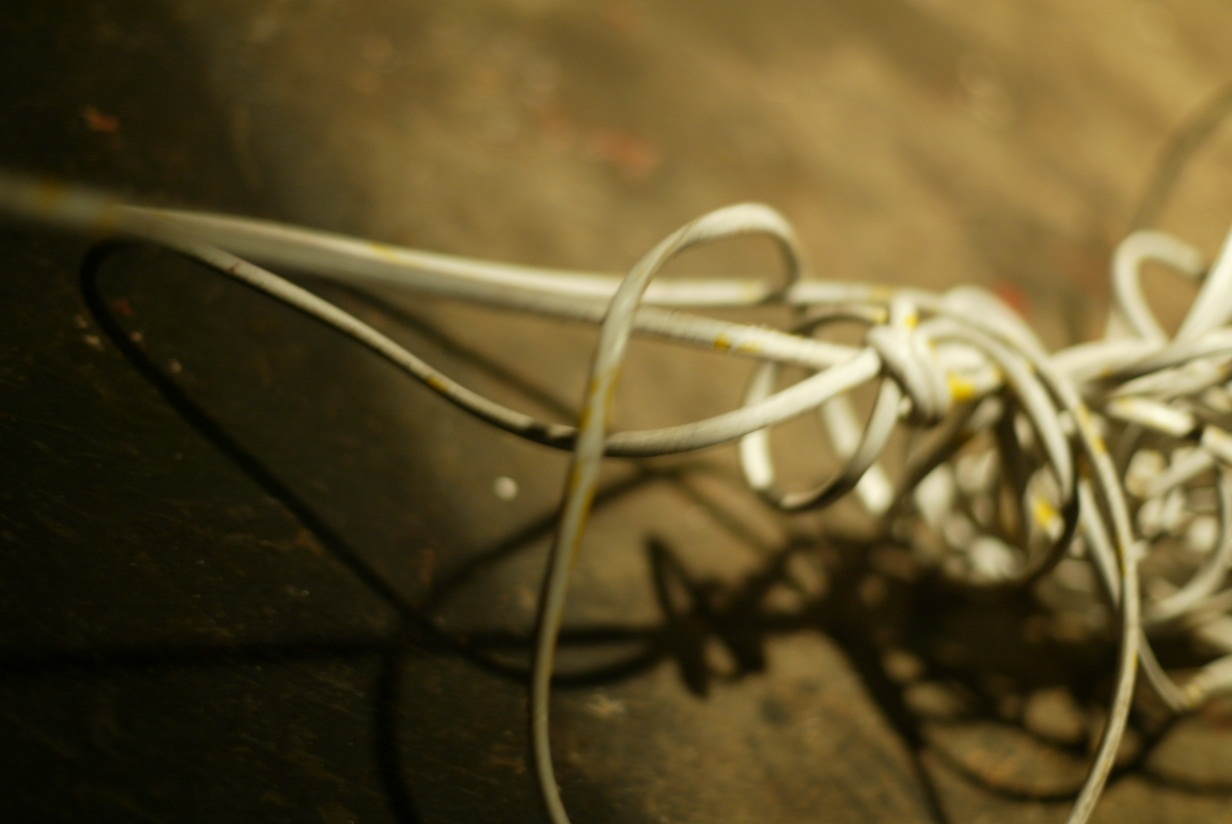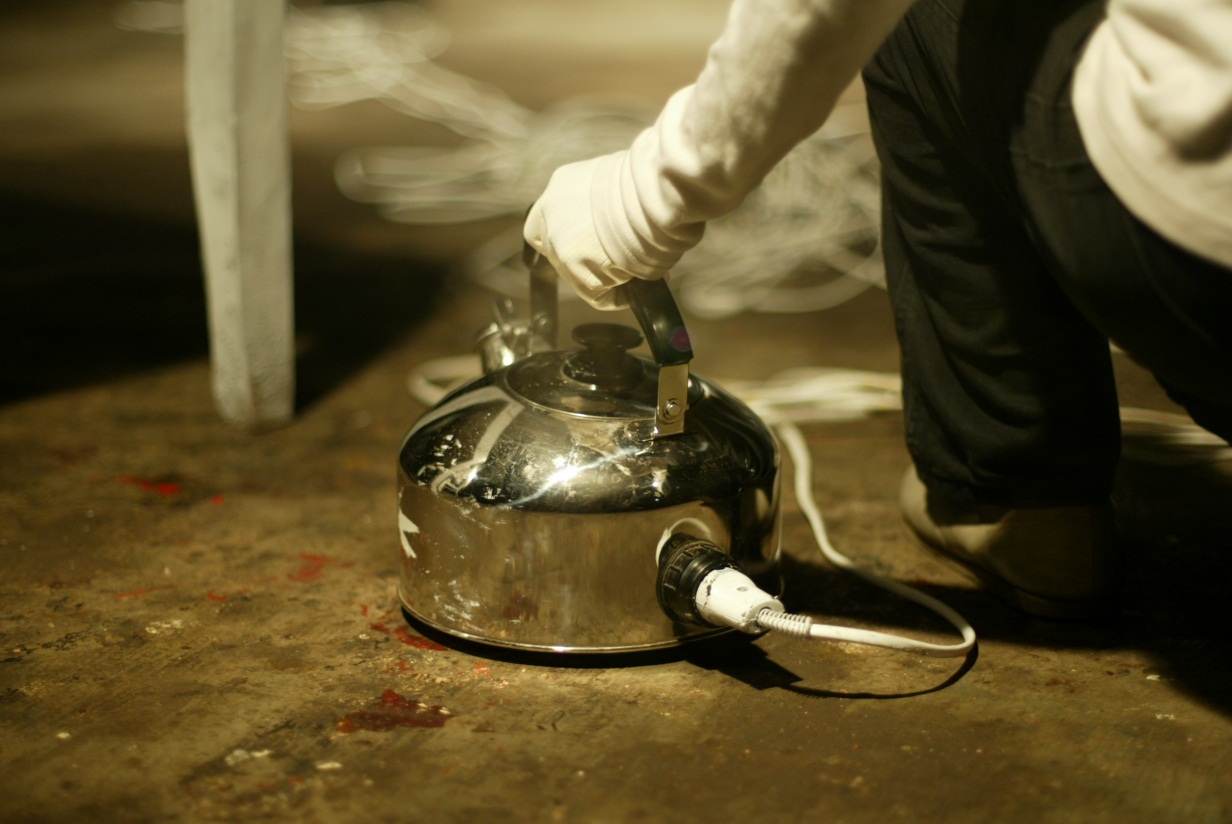 About
​Nhasan Studio cordially invites you to an experimental performance art event, entitled "3 Perimeters", collaborated by three young artists Nguyen Huy An, Vu Duc Toan and Hoang Minh Duc.
Performance art emerged in Vietnam in the early 90s, bringing with it a wave of important performance artists, such as: Truong Tan, Tran Luong, Le Vu, Nguyen Minh Phuoc...; and also a number of significant works, whose distinctive characteristics include: the need to reflect a constantly-changing society, the desire to freely express one's self, and the wish to directly interact with audience...
However, it's going to be a totally different experience this time. One which separates artists from audiences. One made up from three separate actions and a shared blank expression. One where the audience will have to trust their instincts and let their imagination take them away. Sharing the same space and using the same prop (water), the three artists will repeat their actions over and over again, turning them into three rhythmic cycles.
After the performance there will be a discussion with the participating artists.