Nha San Collective - Tree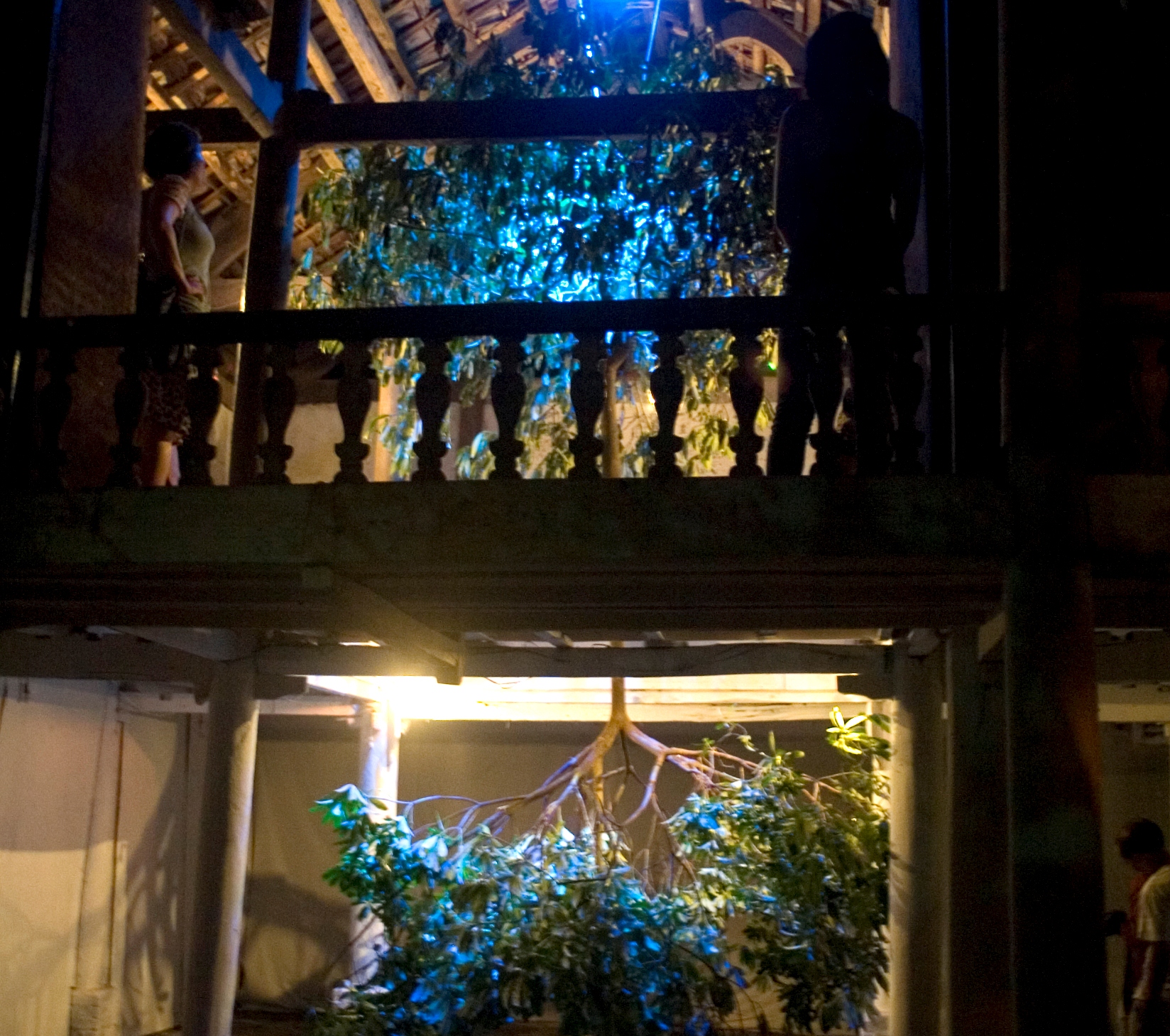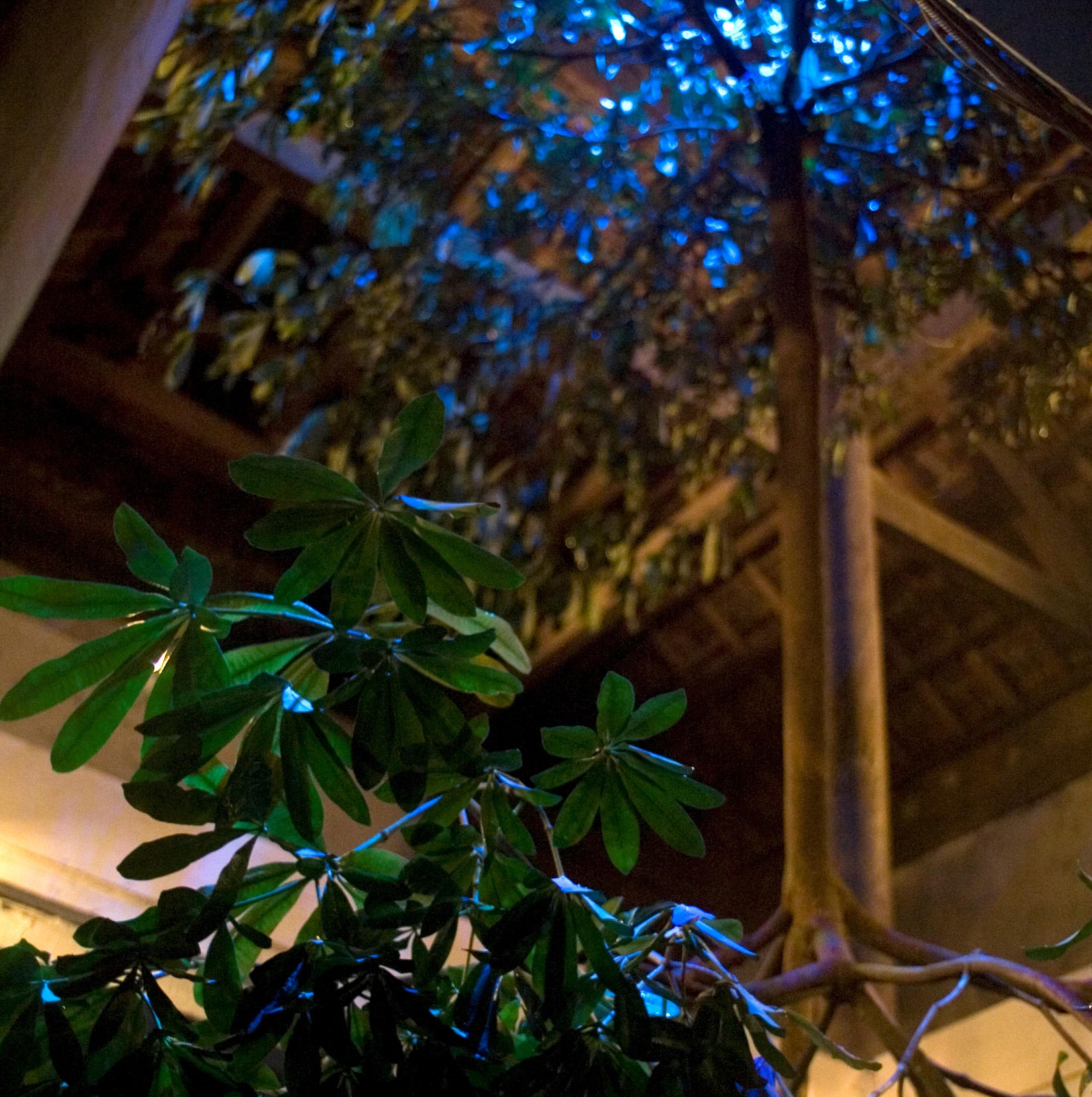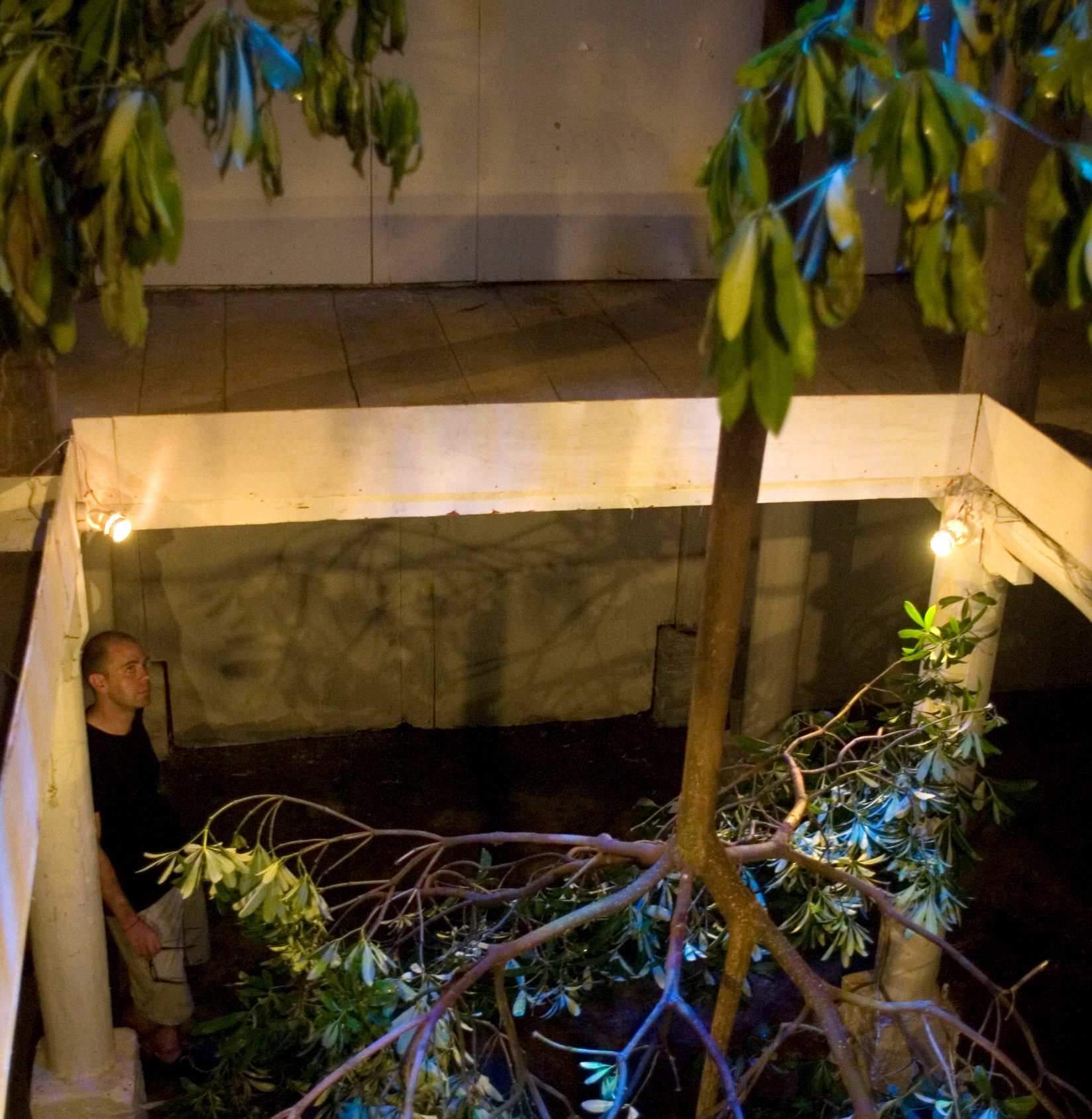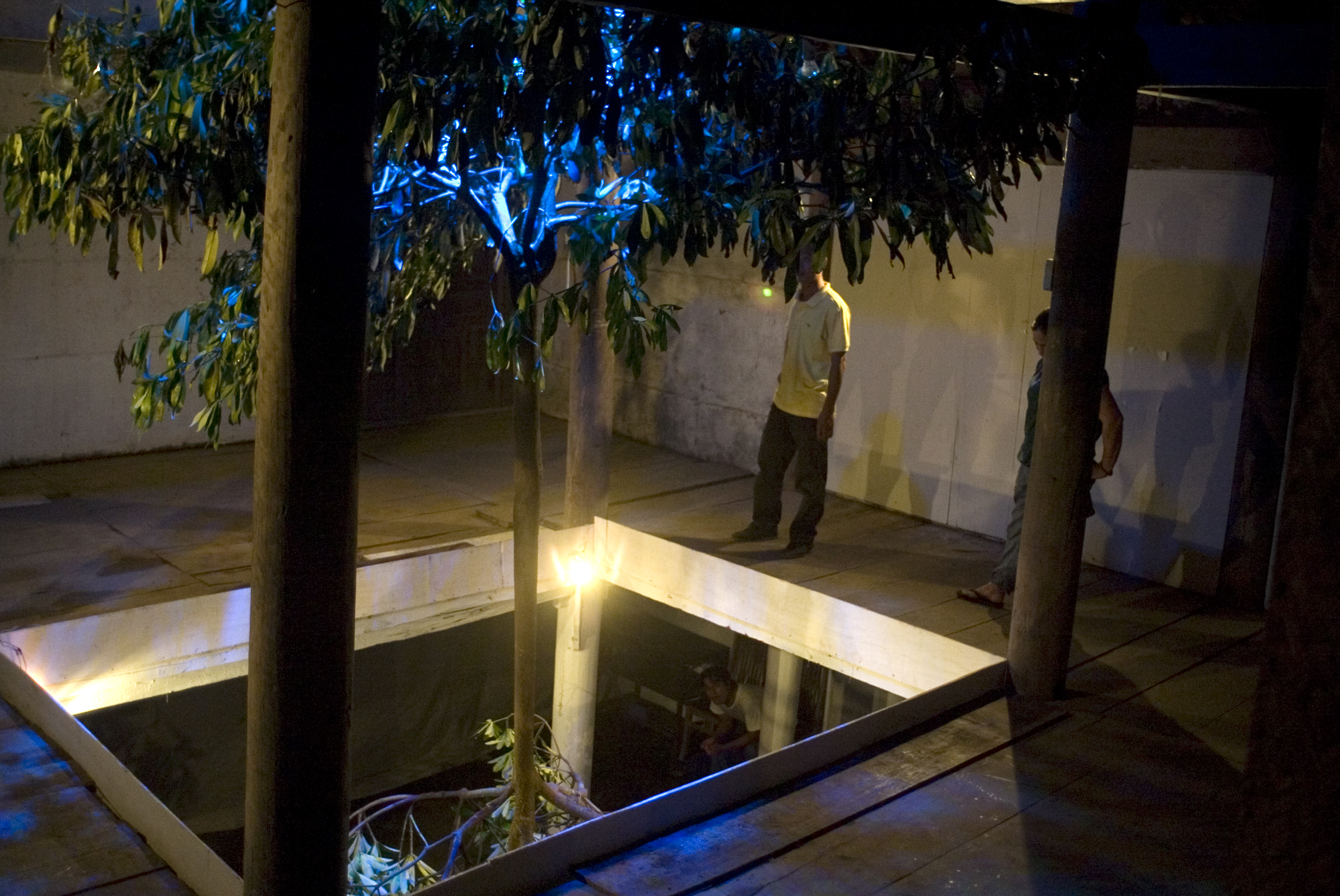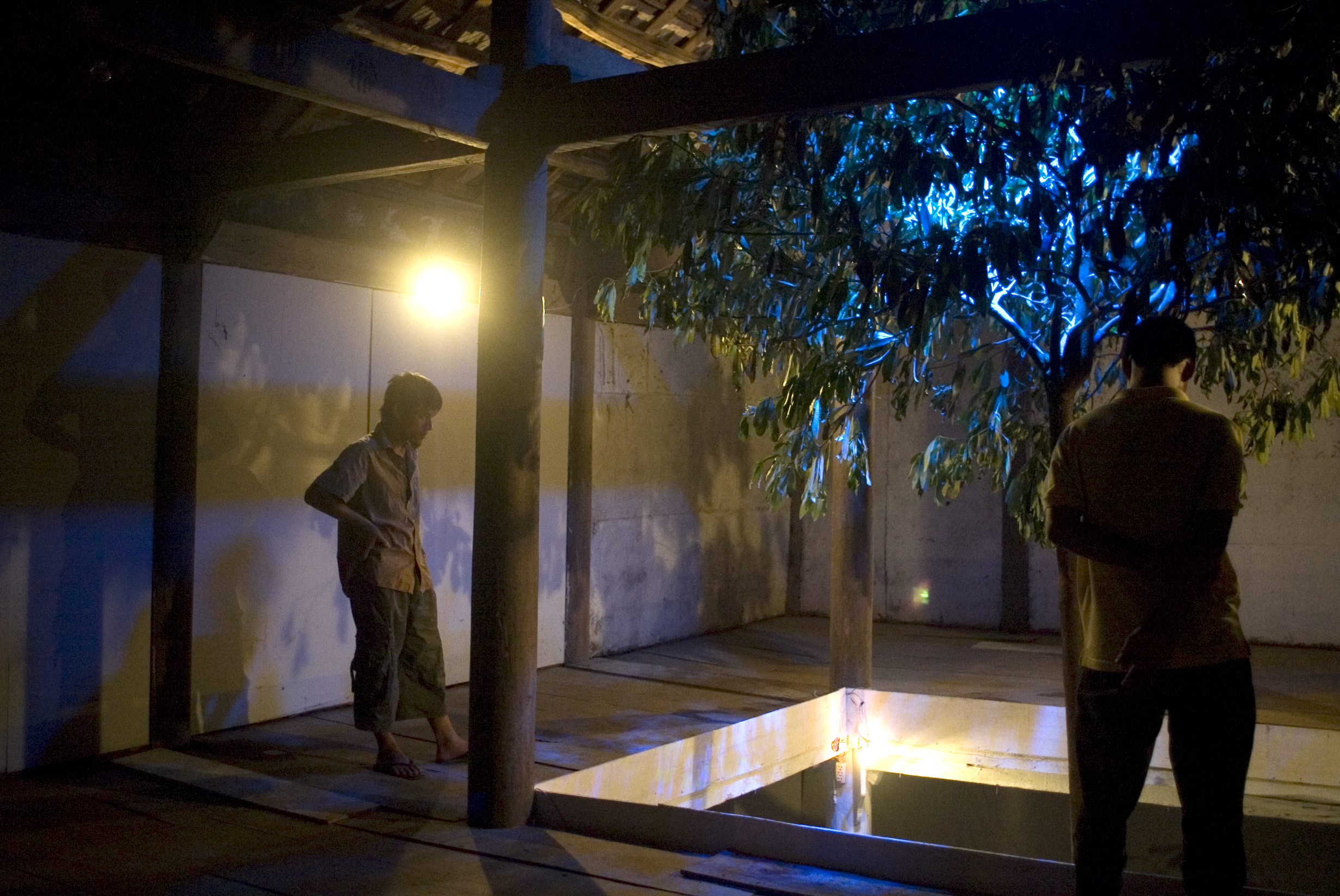 About
​
Nha San studio is pleased to announce Nguyen Phuong Linh's site specific installation "Cây / Tree", the third installment of our 2010 "EMERGING ARTIST PROGRAM".


In this exhibition, Nguyen Phuong Linh uses a minimal palette to explore the multi-dimensionality of space. Her material is the milk tree, a tenacious plant that lines nearly every street in Hanoi. Two living trees are grafted together at their trunks. This mirrored species is installed going through the ceiling of Nhasan Studio. Above, the tree top nearly extends to the beams of the roof. Below, the tree top nearly brushes the ground. "Tree" is an imagined being brought into the material world. This installation experiments with the possibility and fragility involved in making a new life-form.


The disappearance of the roots is exciting. This absence is also important to me. This tree - the new creature will try to live without roots, and through the installation, we will be able to witness its slow transformation.


Born in Hanoi in 1985, Nguyen Phuong Linh was literally raised at Nhasan studio, the experimental arts space housed in her family home since 1998, and the venue for this installation.


She has exhibited and held artist residencies with the Borsa di studio of the Accademia Albertina delle Belle Arti (Turin, Italy), Yunnan-Vietnam Female Artists Exchange program (Kunming, China) and exhibited "Kunst–face" at Malateh art space, Chiang Mai Thailand. In Vietnam she has participated in numerous group shows, and held her solo exhibition "Salt" at Galerie Quynh in Ho Chi Minh city in August, 2009. She participated in "Beyond Pressure" the second annual performance art festival in Yangon, Myanmar, and in July 2010 will take part in "Art Plus", a city wide art event in Nagano, Japan. Phuong Linh is an active arts organizer in Hanoi. In 2010 she is co-curating the "Emerging Artist Program", and is co-organizing IN:ACT – an international performance art event that will take place in August, 2010 in Hanoi.


Cây / Tree is the third installation in our "EMERGING ARTIST PROGRAM". A total of six artists, Le Huy Hoang (March 2010), Nguyen Tran Nam (April 2010) and upcoming, La Dieu Ha, Nguyen Trinh Thi Ha and Nguyen Van Phuc will have solo exhibitions at Nhasan studio over the course of 2010.


The EMERGING ARTIST PROGRAM is made possible with generous funding from the Culture Development and Exchange Foundation of the Danish Embassy in Hanoi (CDEF).


Gabby Miller
Translating by Bill Nguyễn
RELATED EXHIBITIONS